You know, one of the perks of being an AirBrush user is us showing you ways to virtually tap into trends as they come and go. This time we're showing you a few ways to achieve the 2023 nail art trends. Of course, trends aren't for everyone but if one of these applications inspires you, we definitely want to see what you can dream up. Let's get into what expect in the 2023 nail art trends.
Color Chaos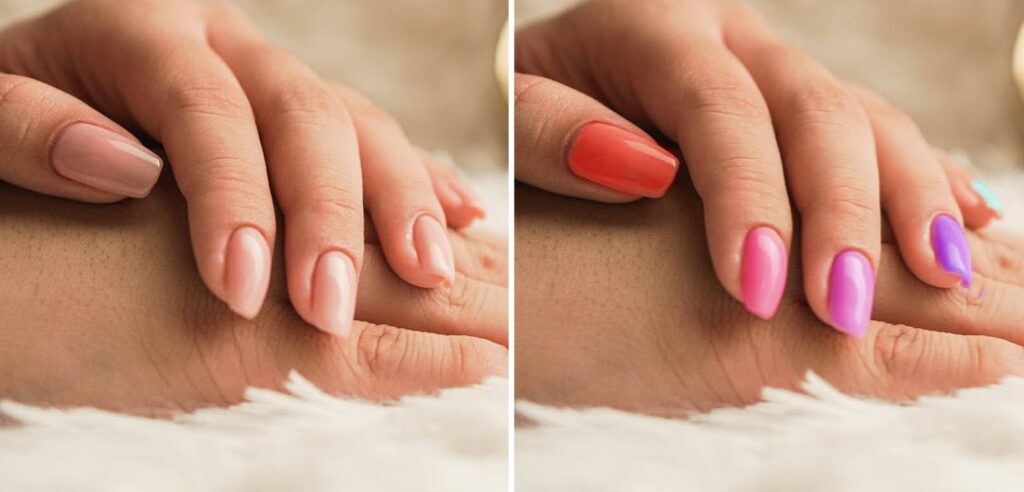 A bit of research revealed that the nail art color trend for 2023… runs the gamut from Silver Chrome to Chocolate Brown to Digital Lavender to Sour Green. But that's not a problem because our Skin Tone tool allows for any RGB color you can think of. Not only that, use the color picker to select any hue in the photo that you want to rock on your nails. Although you can customise the color saturation, you can further experiment but adding layers of color to saved edits of the pic.
Chrome and Metallic

This trend is back at the top of its cycle. This time, however, the color palettes lean toward nudes and neutrals. Glitter is a simple tool you can use to achieve the same look. To use, easily swipe your finger on the screen to add tons of sparkle and chrome-level shine to your nails. There are ten different shades to help create a simple but trendy manicure. Bonus tip, use the Blur tool to follow up to perfect that shiny chrome finish.
Dainty French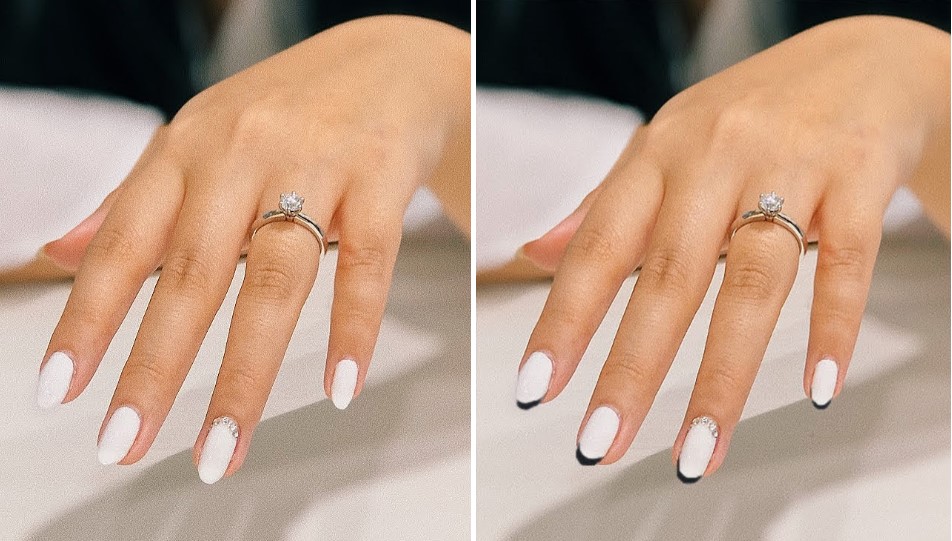 The classic French Tip has rolled into another year but this time it's taken a minimalist approach. The Dainty French simply means a narrow top and narrow to non-existent sides. The best part of AirBrush helping you achieve this trend is the quick turnaround with the Background tool. Once you've chosen your background, use the Select brush to select the entire photo as visible, then go over the fingertips and sides of your nail with the Eraser to reveal the background color in your customised dainty french.
Mushroom Motifs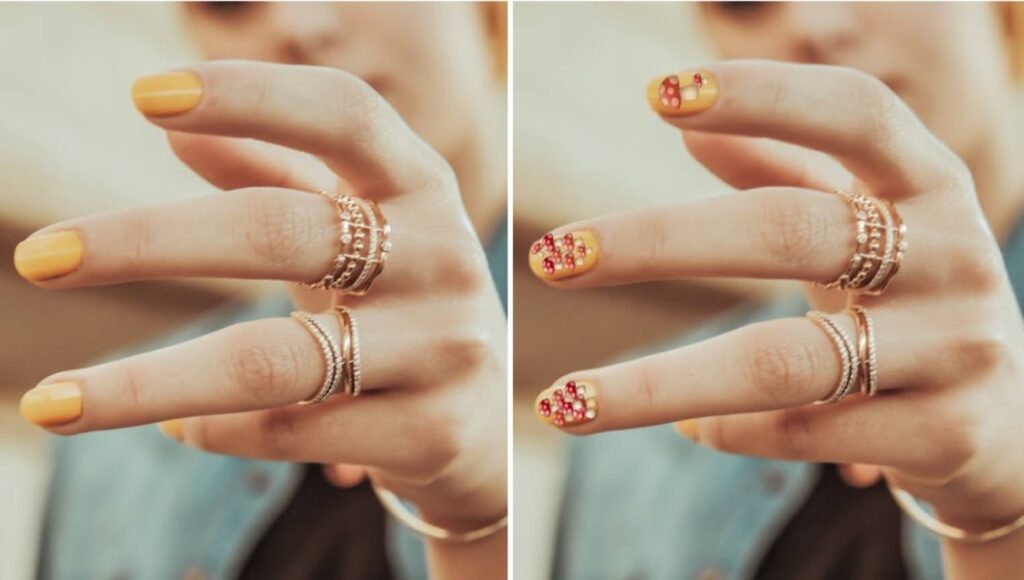 An appreciation for the mushroom and the whimsy they signify has ascended to the mainstream and you can create your tribute to the terrestrial. Using the Text tool, go to the emoji section and select the 🍄. You can go the minimal route and apply just one to the center of your nail. Or do you want to go full-on mushroom stir-fry? With a bit of patience, you can apply multiple layers of this emoji, with the ability to tilt, rotate and adjust the opacity.
Abstract Swirls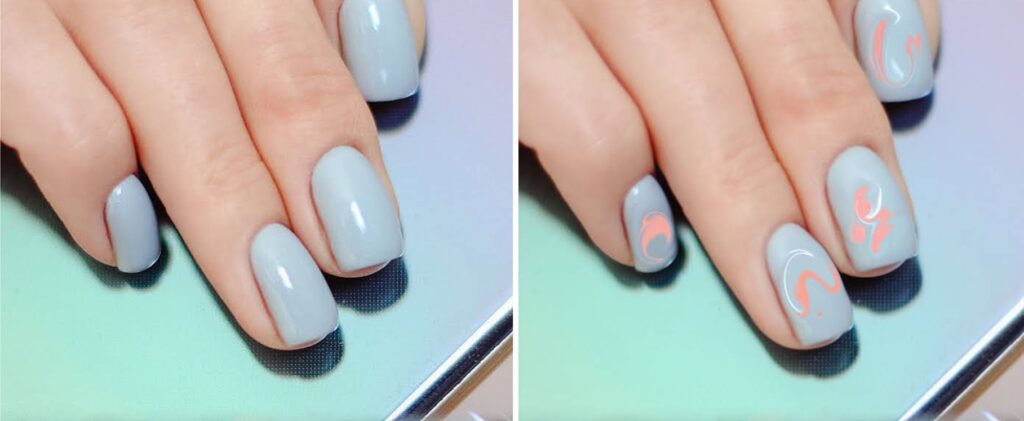 The seventies fashion trend is still alive and kicking. We've got the perfect tool to help you recreate it on your nails. You can start with just two or more colors on your nail or use the  Background tool to import a multicolor background with a color palette you enjoy. Then switch to the Reshape tool and apply the Freeze feature in a thick border around your nails to ensure that the photo is not warped. Then you can get to curvin' and swirlin' to your satisfaction.
A virtual manicure to get the 2023 nail art trends has never been easier. Our intuitive tools work to accommodate your imagination. AirBrush , the easy photo editor, brings your visions to life. Once you're ready to post, tag your posts with #AirBrushApp so we can have a look and then follow us @AirBrushOfficial for all our latest tips, tricks and hacks!