Every now and then, you need to update your profiles with a new portrait or professional headshot. Whether it's been years since your last one or you've just done a photoshoot that you love or need a photo that reflects a new direction. We know our users appreciate a simple solution and here it is. You can create professional portraits directly in AirBrush in seconds. Avoid complex software and freelancer wait times and check out these five tools that you can start using immediately.
Headshot Presets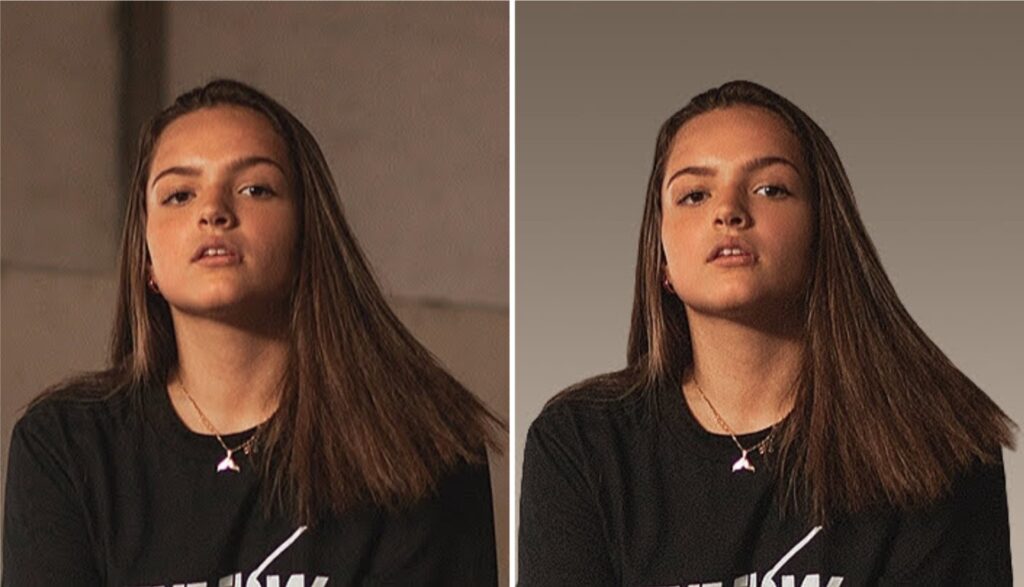 Use our Headshot Presets to create a professionally edited portrait in seconds. There are twelve backdrop options to choose from, so select the one that complements your natural coloring and outfit. This feature comes with a Retouch toggle bar and a Smile option. Slide the former back and forth as necessary and switch on a digitally generated smile that invites viewers in with the latter.
Natural Makeup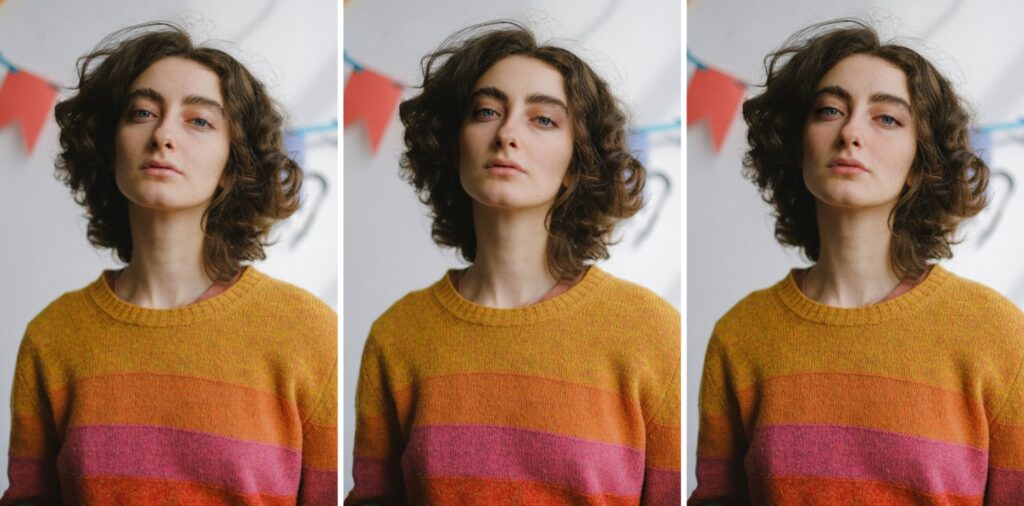 We love authenticity and if you can believe it, it's actually on the social media content trend list for 2023. That being said, a completely bare face isn't considered professional unless it's for a "before and after" shot. Find the balance with a natural makeup look from our Makeup menu. Create professional portraits with a barely-there look that enhances and isn't distracting. We've used Demure and Caramel for the two natural makeup looks above.
Relight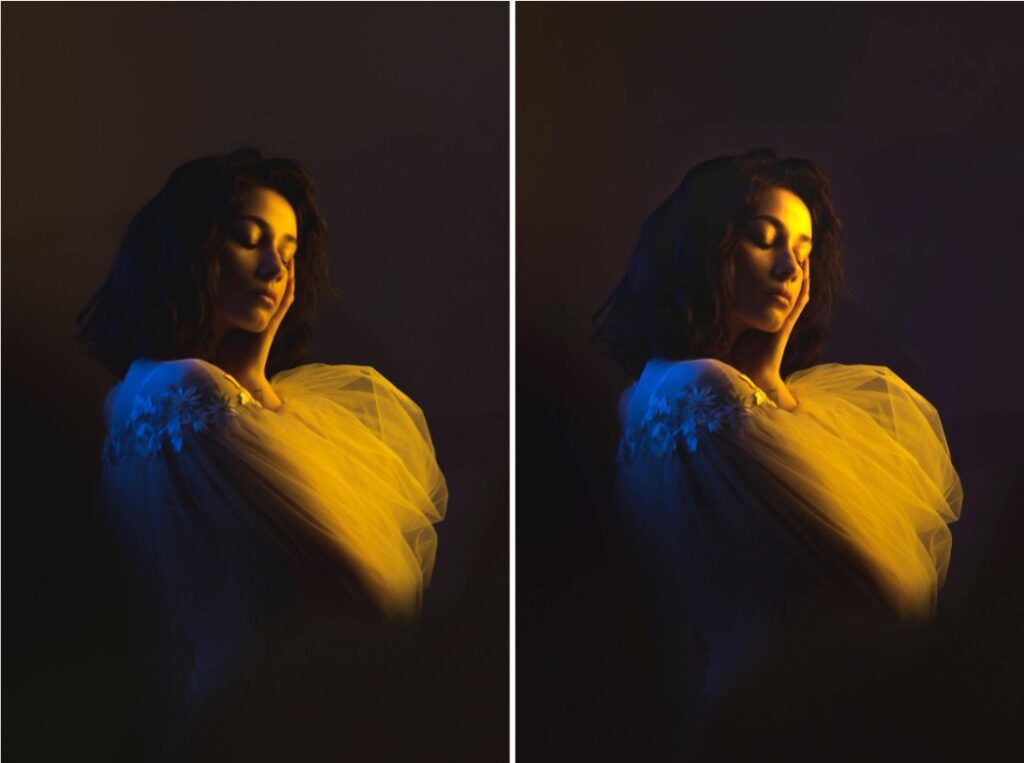 To create professional portraits, good lighting is essential but if you're relying on natural light, it can sometimes disappoint. On those days when the sun doesn't want to play ball, the Relight will be a lifesaver. There are four "studio" light options to supplement the actual shooting conditions of the portrait. The most versatile being the Custom feature which will shine a spotlight on any area of the face that requires a light "filler"
Bokeh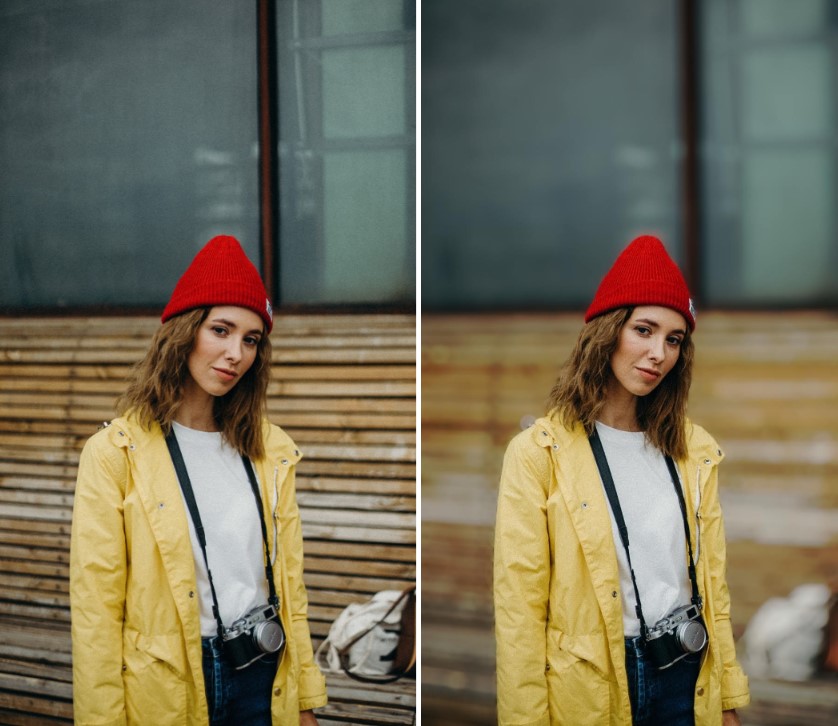 When we're talking professional-looking portrait edits, Bokeh is the tool that delivers. Bokeh refers to the effect achieved via particular lenses and techniques used by high-level photographers. You can get the same effect on your photos without the expensive lens by using the Bokeh tool. The way the tool works is by blowing out the portrait's backdrop. The degree to which it is blown out can be customised by you via the toggle bar, so the intensity always suits the actual depth of field of the photo.
Crop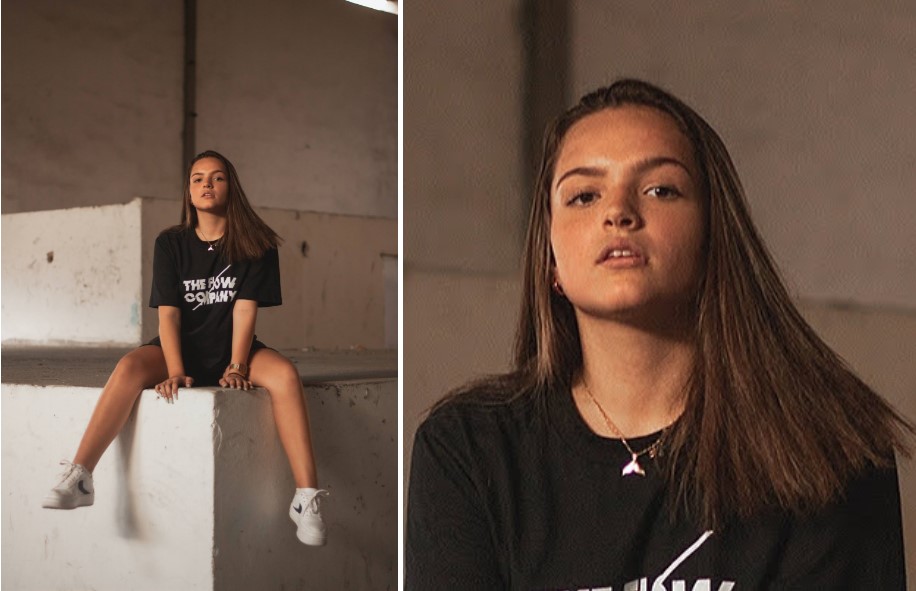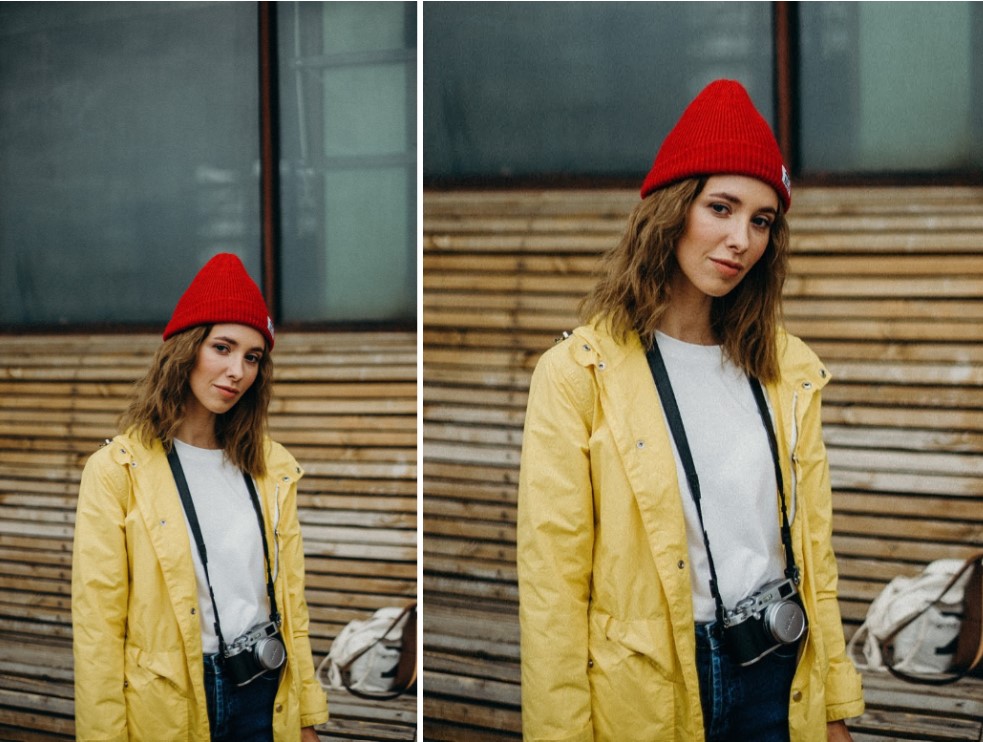 Got a photo that's a great capture of you but there's a photo bomber or some other distraction happening on the sidelines? Create professional portraits by snipping out those distractions with our one-and-done Crop tool. It's found under the Tools tab on the main menu and while there are pre-set aspect ratios, you can absolutely orchestrate your own borders to any length and width required. As you can see from the above examples, we used Crop in previous examples alongside the other portrait-enhancing tools.
Use one, two or any combination of these tools, you can create professional portraits that are ready to use for profile images and for feeds. Try out one of these five dramatic tools to mix up the portraits on your feed and use AirBrush, the easy photo editor, to make them fabulous and stylish in just a few taps. Our Pinterest profile is active and you should head over there to get inspired by the imagery and links to tutorials. Once you're ready to post, tag your photos with #AirBrushApp so we can have a look. Then follow us @AirBrushOfficial for all our latest tips, tricks and hacks!