We've all gone through the foodie stage. You know the one, where you're able to experiment more or go out more and try cuisine on another level. If you're cycling through another foodie stage or starting your first, AirBrush has the tools to elevate your food photography. This short and effective list sports a few tools you already know and love and others that you may have never thought to use on your foodie pics. Keep reading to get the rundown on these foodie editing tools.
Foodie Filters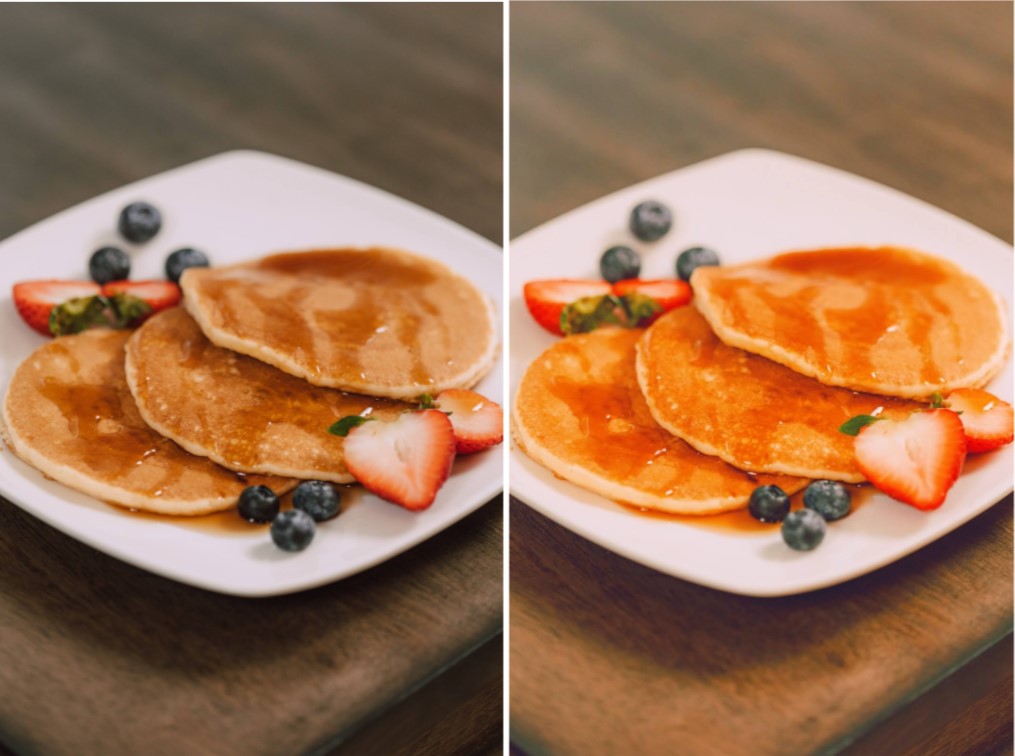 This is an oldie but a goodie. AirBrush has dedicated Foodie Filters for your food photography. You can switch between Sweet, Juicy or PC-1 and a few more filters to add a juicy pop in different color palettes. Toggle the intensity of the effect by using the slide bar.
Skin Tone

Now here's one you may not have anticipated using with your food photography. Skin Tone is found under the Retouch tab, which is normally used on portraits. However, this tool also warms up foodie pics. In particular, think of baked goods and amping up the golden glow of a flaky crust. It's the stuff of bakers' dreams.
Resize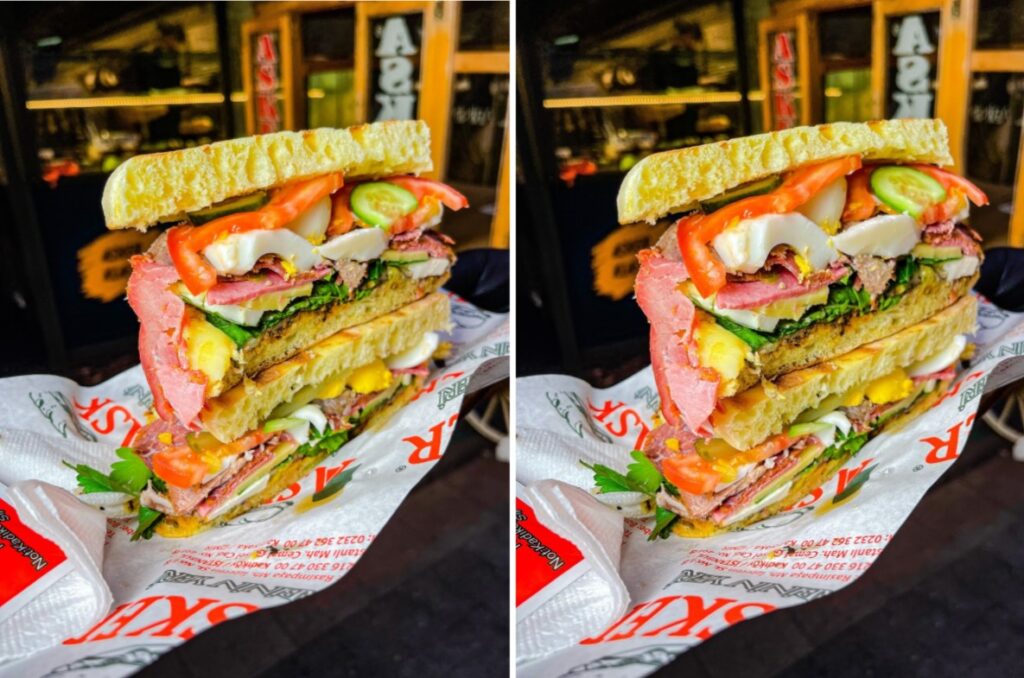 AirBrush wants to help you make strong foodie content and by that, we mean photos that make your viewers' mouths water. One way is to emphasize the food's proportions with the Resize tool. Make your portions look plumper and fuller so that your audience can really imagine a satisfying meal.
Bokeh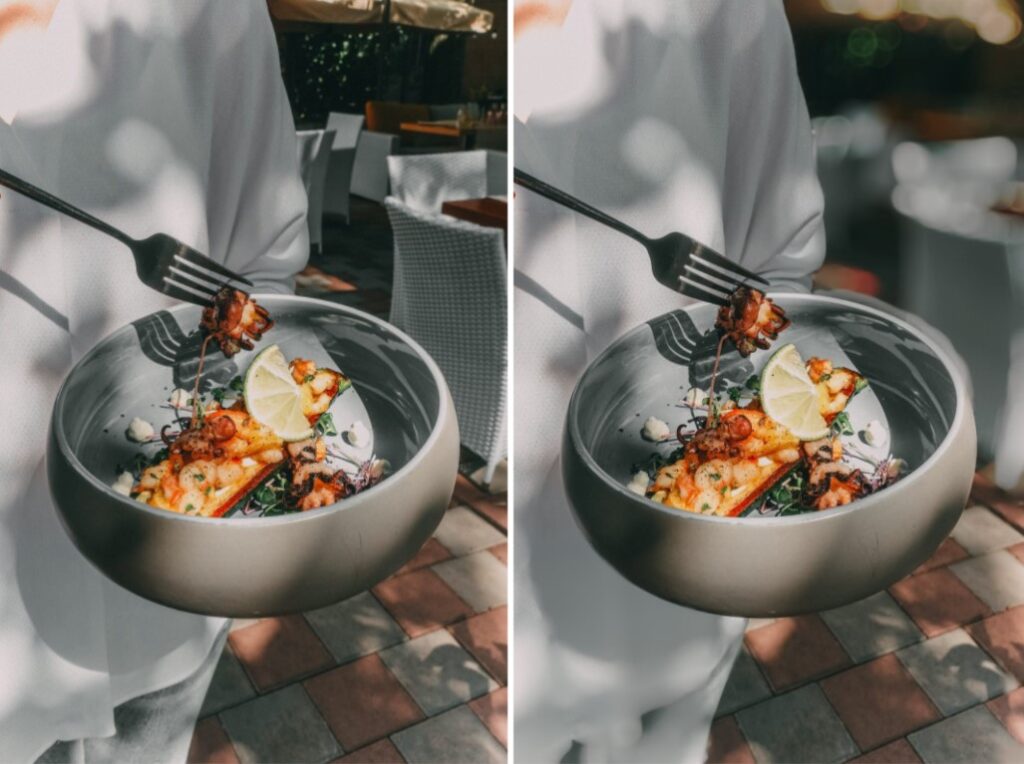 There may be times you want to obscure the background, especially if you're holding the food you want to take a picture of. To minimize the distraction of a busy environment, try out the Bokeh tool. This tool applies a geometric blur over your food photography to make the food stand out, centre stage, as it should be.
Background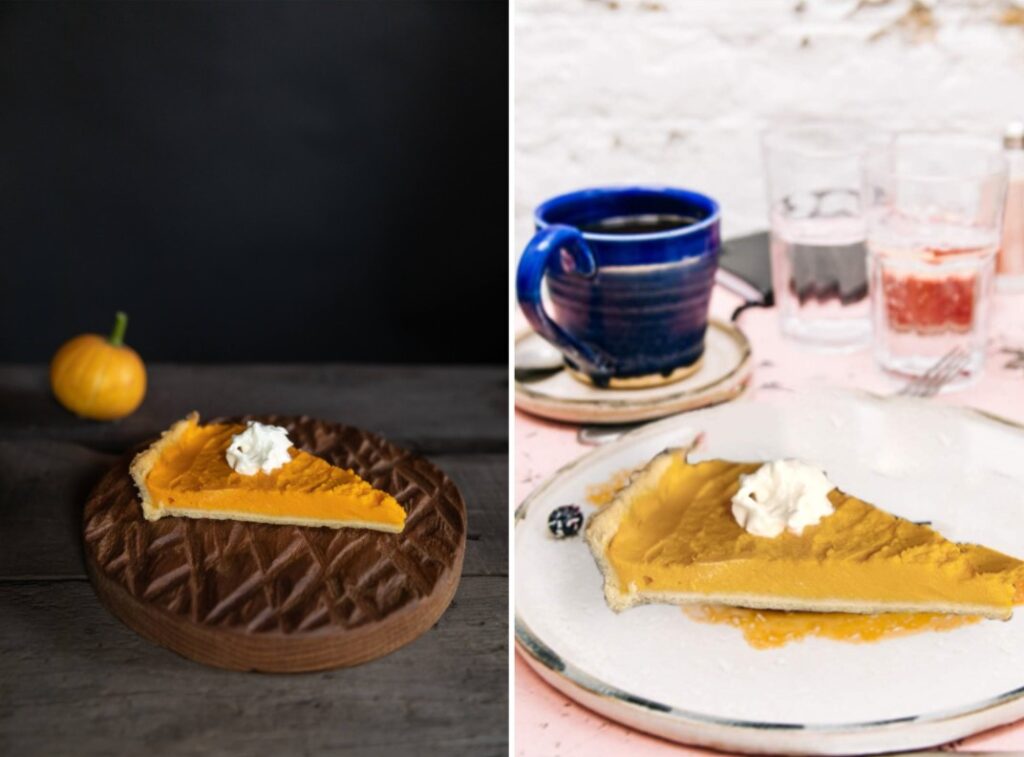 If the Bokeh effect doesn't work for you, you can switch backgrounds completely with the Background tool. Background allows you to lift the food and place it in a brand new setting. To make the transfer as clean as possible, use the adjustment tools like Eraser, Blend and Edge.

Strong foodie is never far away with AirBrush, the easy photo editor. Your food photography can get a visual upgrade to help your audience become a food connoisseur like yourself. When you're ready to post, tag your photos with #AirBrushApp so everyone can find them. Then follow us over on Instagram @AirBrushOfficial for our latest tips, tricks and hacks!