When it comes to editing out photobombers, If you need options we've got options. AirBrush has multiple tools to eliminate photobombers from your photos and they are all done with a few taps or swipes. Our easy to use tools will have your pics edited and all offending photobombers removed in just a few steps.
Stamp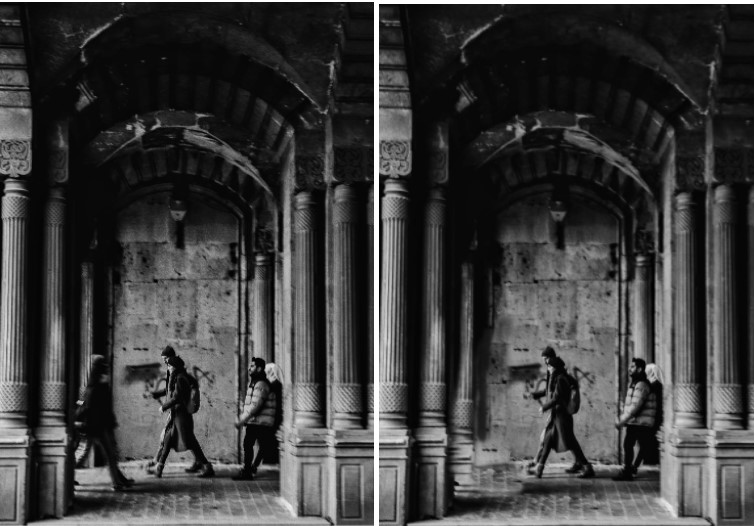 AirBrush's newest tool, Stamp, eliminates photobombers by stamping over them. This tool works best if you are able to match the area behind the photobomber. That is, you're able to pull from another area of the photo that can seamlessly cover and match the section you're stamping over. In just a few steps, you can stamp out the photobombers and make it look like they were never there.
Eraser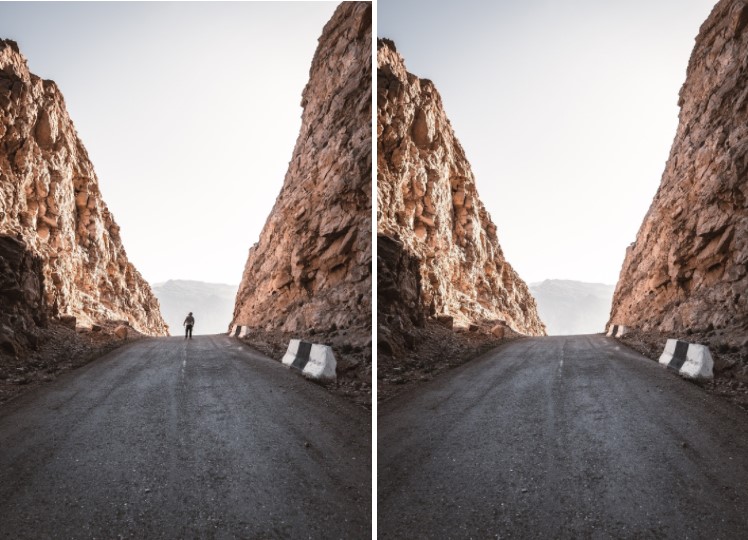 Eraser is one of AirBrush's most popular tools to eliminate photobombers. It works by taking the closest pixels and covering the area you swipe over. And that is the only step involved! You swipe at the photobomber until they are obliterated for the photo. This means that the area behind should be relatively monotone so as not to cause a messy edit. Otherwise, a little fingertip power goes a long way with this tool.
Crop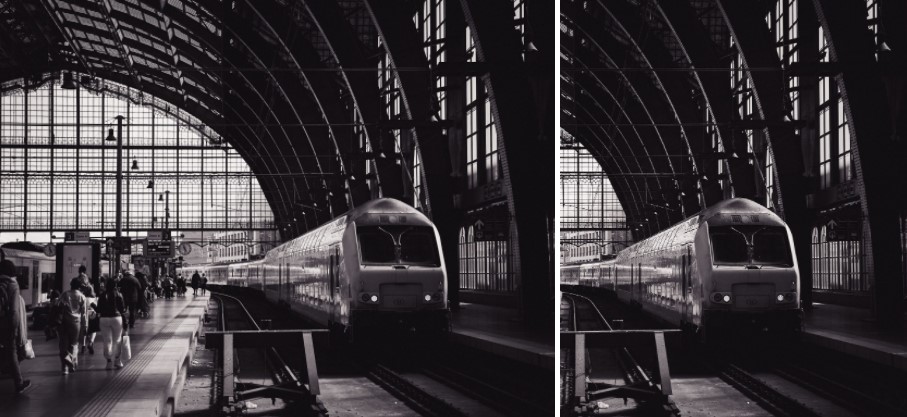 This may be the easiest tool when it comes to how you choose to eliminate photobombers. Crop literally lets you cut photobombers out of your photos. Choose from the preset dimensions and move the frame around the pic to exclude the photobomber. Or you can choose custom dimensions and cut out exactly what you want, no more, no less.
Blur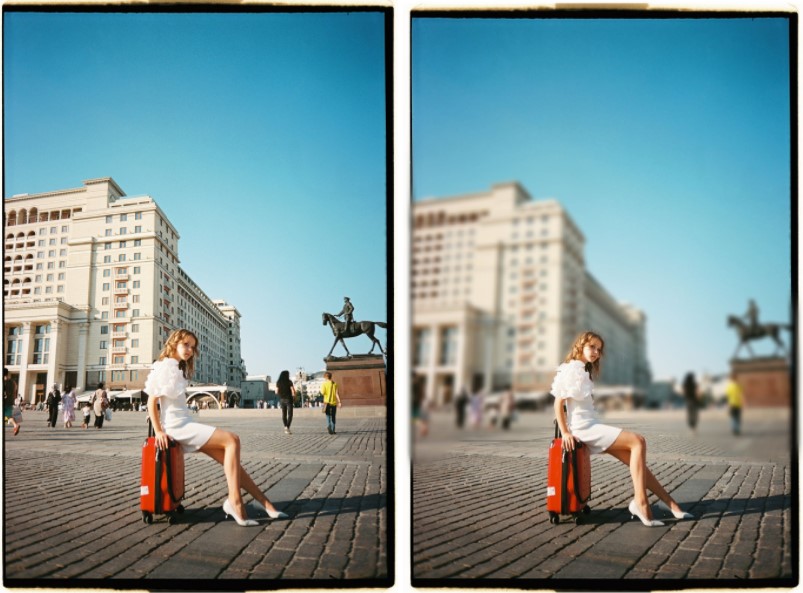 Can't afford to cut or stamp out your photobombers? Use Blur to blend them into the background. Eliminate photobombers with a few quick swipes so that are indistinguishable from the backdrop. You can adjust the brush size to really be able to zoom in and fine-tune where the blur effect shows up. If you go overboard or accidentally swipe over something, a handy eraser feature is there to fix any mistakes.
Bokeh

Bokeh also works to fade and blur the background of your photos but is applied automatically and to a larger area. With a toggle of the slide bar, you can adjust the intensity of the bokeh effect and you can also choose among the different Bokeh shapes available. If the automatic application overshoots and interferes with the rest of the photo, there is the eraser ready and waiting to clean up the details. Alternatively, if you want to apply the Bokeh effect to more of the picture, that option is available too.

Try any of these tools to remove photobombers and get your pics looking the way you want them to. Use AirBrush, the easy photo editor, and any of the tools above, to find the option that best works for you and your photo. Tag your pics with #AirBrushApp so we can find them and then follow us on Instagram @AirBrushOfficial for our latest tips, tricks and hacks!