By now we've all seen the season two premiere of Euphoria, our favorite chaotic teenage drama. One of the reasons Euphoria shot to the top of the ratings was their use of makeup. The show pushed the envelope with iconic makeup looks that were immediately adopted by real-life makeup wearers. AirBrush can get you the same looks in your photos without the time and money commitment. Keep reading to find out how these iconic Euphoria makeup looks can be recreated in a snap!
See Red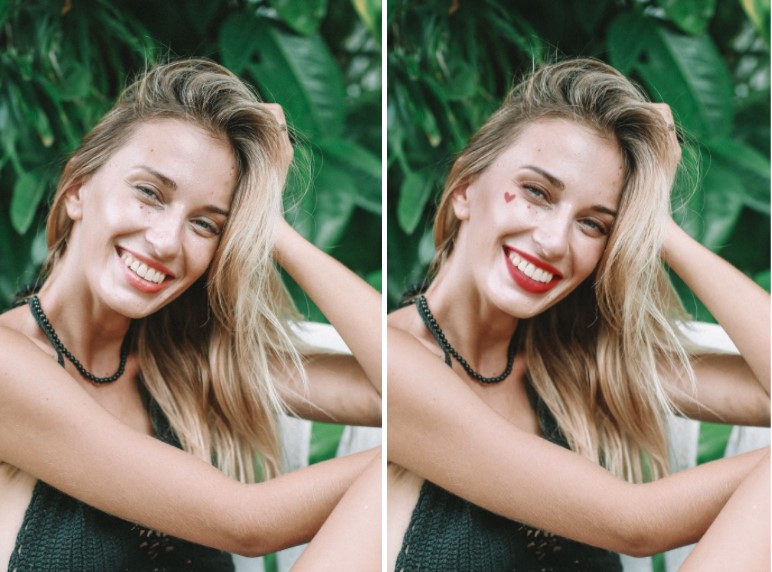 We love Kat's early transformation into a don't-give-a-damn, hot girl living by her own rules. Her red liner and beauty mark are small and attractive representations of her fiesty nature. You can get the same look with Armour which will give you red lips and a little heart for a noticeable one-two combo.
Shimmer & Blues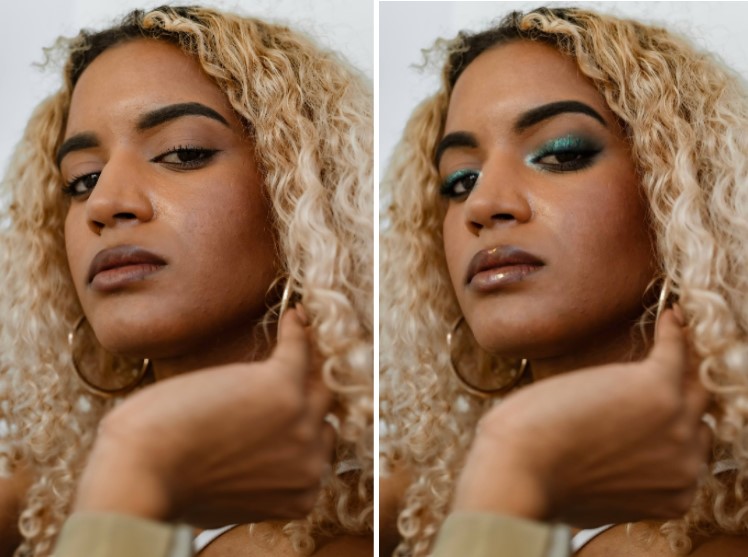 Remember that scene in S1E1 when Jules is getting ready? Serving up that funky blue glitter eyeshadow look? Yeah, we do too. Honestly, we loved it hard then and, if it's at all possible, we love it even more now. To get that same glittery aesthetic, try out the sparkly Mermaid preset to recreate this Euphoria makeup look.
Lilac Love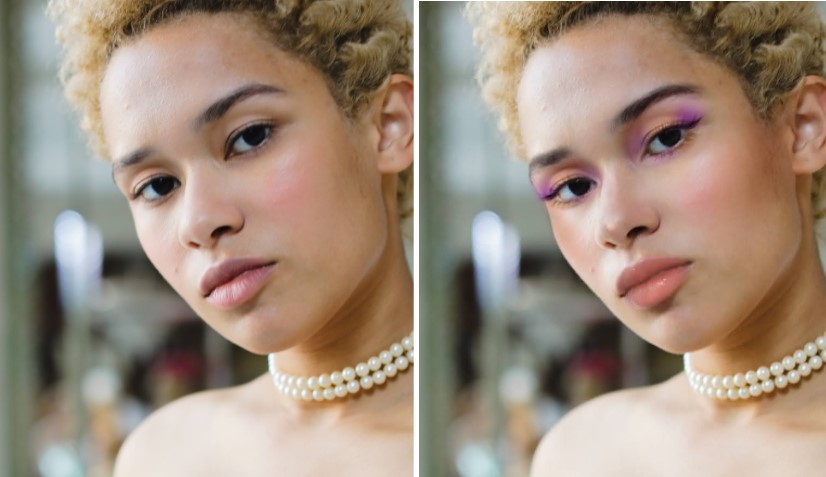 Did you enjoy Maddy's pops of purple as much as we did? That girl knows what she likes and isn't afraid to rock it. If you've got a love for the royal hue, throw on Lilac for a quick and easy application. Remember you can always toggle the intensity of each makeup look to best suit the mood of your photo.
Glitter Tears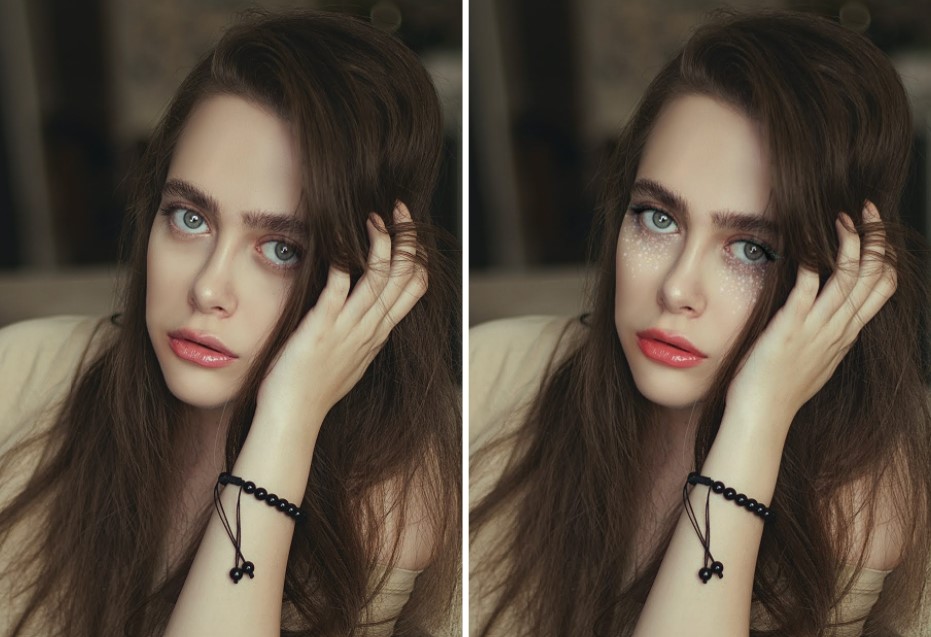 Would you mind crying less if your tears were glitter? We're still on the fence about it, but we have to admit that Rue's glitter tears are now an iconic Euphoria makeup look. Our Drops makeup filter can deliver the same effect and you won't even have to worry about any glitter getting into your eyes.
Neon Eyes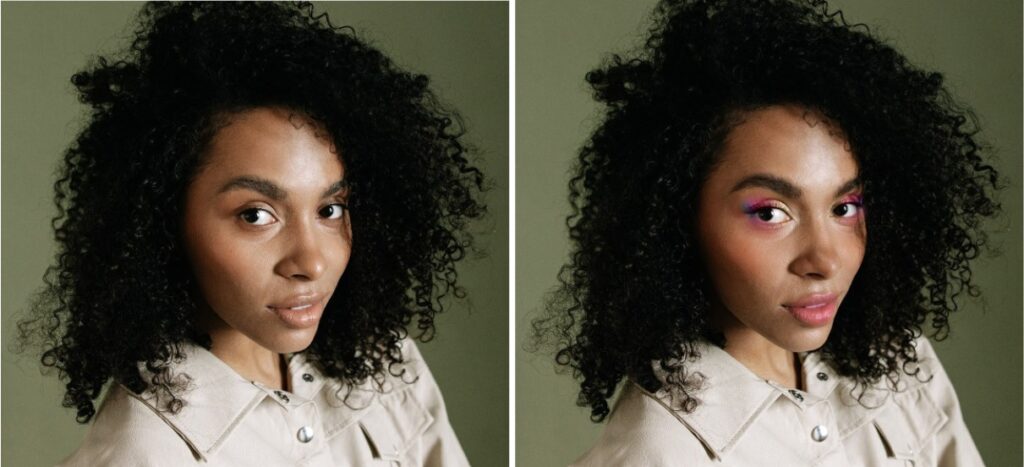 Jules is the abstract queen of Euphoria makeup looks and in season one she rocked a few multi-colored eyeshadow looks. Prism applied to your photo and turned up to maximum intensity can deliver the same punchy impact that Jules is known for.
Rosy Monotone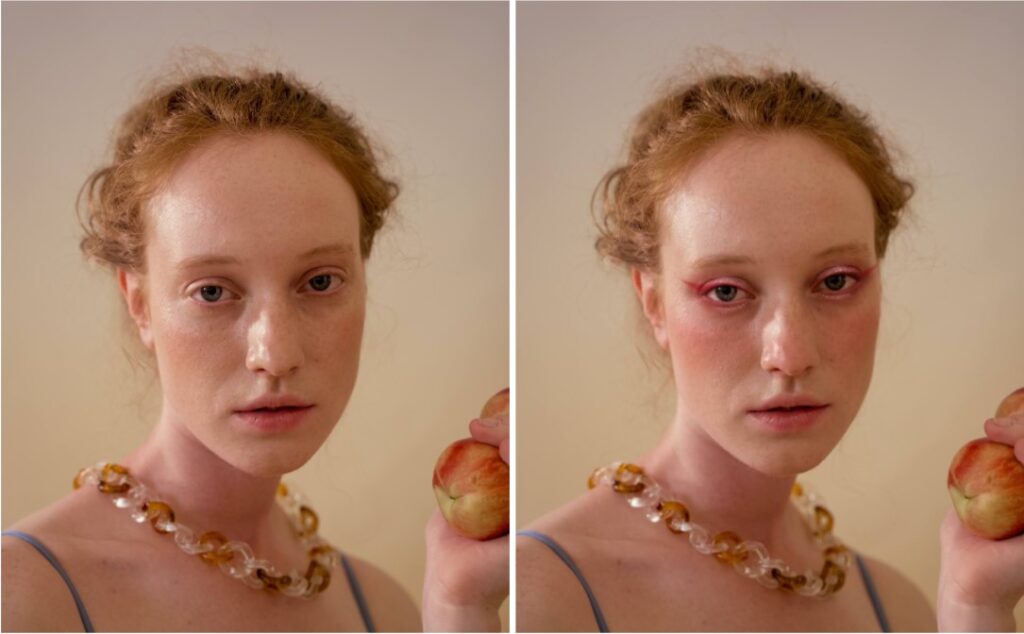 Looking for a simple Euphoria makeup look that can believe you pulled off? Be inspired by Kat's flushed monotone look. It's super wearable even if you aren't a turbulent teen. To get the most impact, use Build Looks to first apply blush generously, then move on to apply our Rose Eyeshadow to complete this tonal look. We threw the red-winged liner just for funsies!

So will you be jumping on the iconic Euphoria makeup looks? Getting started is easy enough with Makeup from AirBrush where every look can be applied in one tap. Use AirBrush, the easy photo editor, to help recreate these adventurous makeup looks and try out a new look. Tag your pics with #AirBrushApp so everyone can find them and then follow us on Instagram @AirBrushOfficial for our latest tips and tricks!