Just in time with most of the world opening back up, Spring is slowly showing its face. And we are so ready for it! The change in seasons puts us in a mood to switch things up. You can use AirBrush to switch up your hair easily and we'll tell you how. Try out our Hair Dye tool and get the latest Spring hair color trends and create a whole new look.
Sparkling '70s Blond.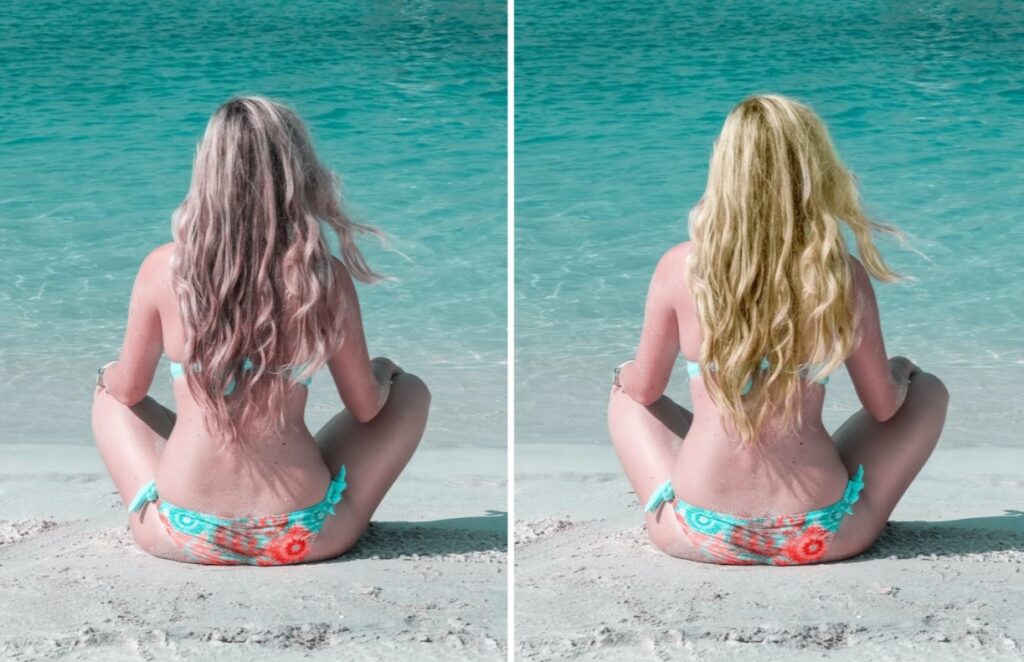 Get ready for a throwback with this hair color trend. That super golden, glossy blonde is back and giving serious Cali-girl vibes. Channel your inner surfer girl by going for the Champagne hair color. You can adjust the intensity of the effect with the slide bar on all of the Hair Dye colors. You control how sparkling you want to be.
Candy Colors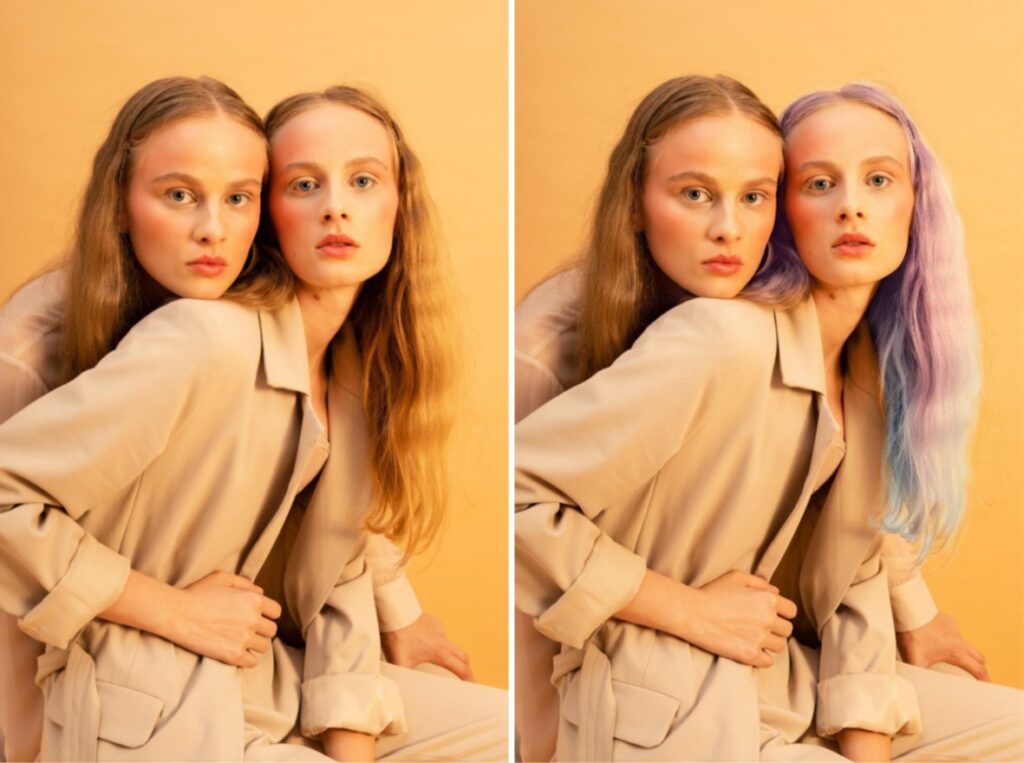 With all this new-new in the air, we're not surprised that funky candy-colored hair is on the trend waves. To give your hair the same pop, use the Mermaid Hair Dye to get a purple & blue ombre look. This may be one of the hair color trends with a shorter shelf life, so get in on the fun if this combo speaks to you.
Teddy Brunette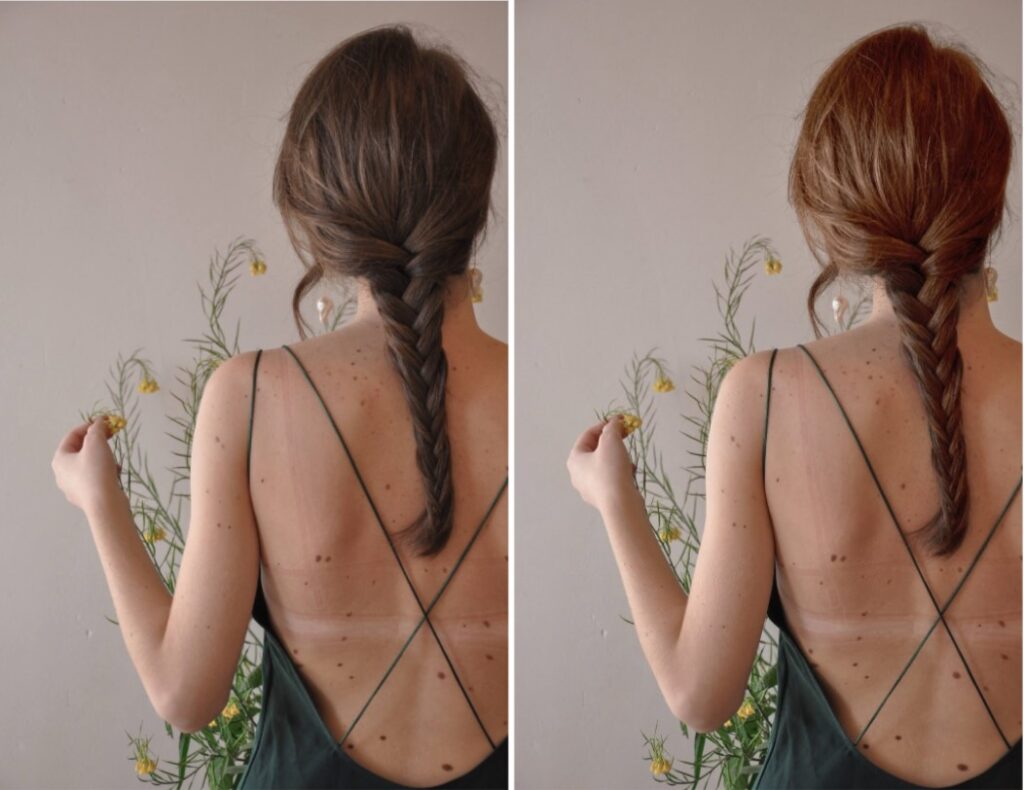 We've never bought into the "blondes have more fun" bit. And to help prove how wrong that statement is, give a bodacious brunette shade a go. Use the Copper color as an overlay to warm up a brunette hair color. Remember, you can apply these hair color trends to any fly-aways with the Dye Brush feature, to achieve pro-level results.
Apricot Ginger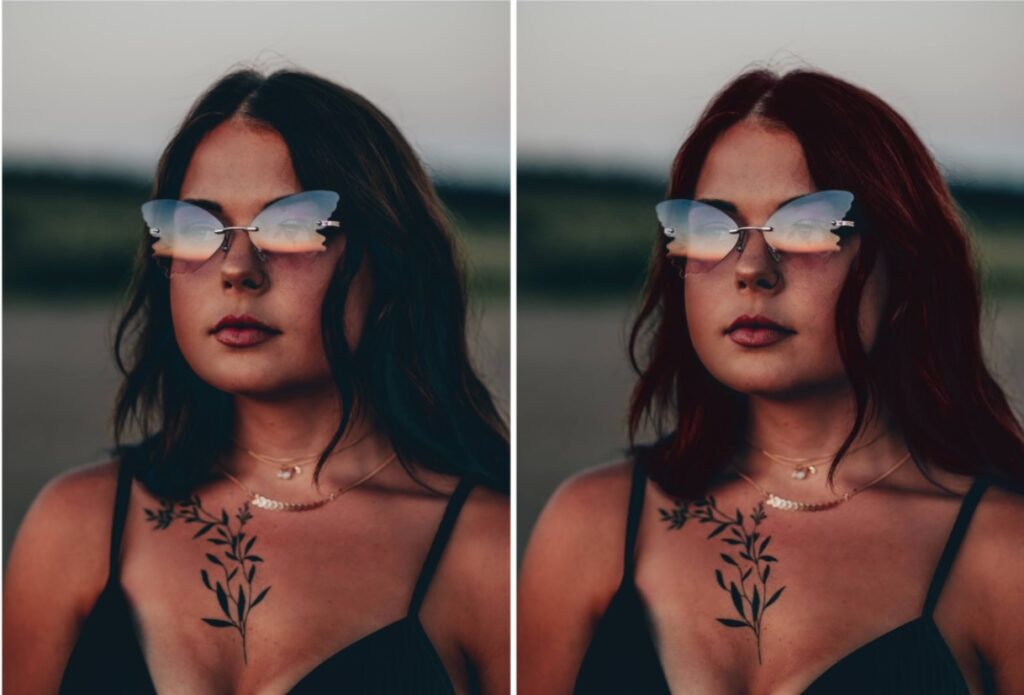 At AirBrush we celebrate all hair color trends and we're always on the side of the ginger headed out there. This naturally rare color can easily be tried out with the Ginger Hair Dye. Use this spring trend to try a bold and eye-catching shade. You may even find this shade waiting for you on the other end of a salon appointment if you really like it.
Platinum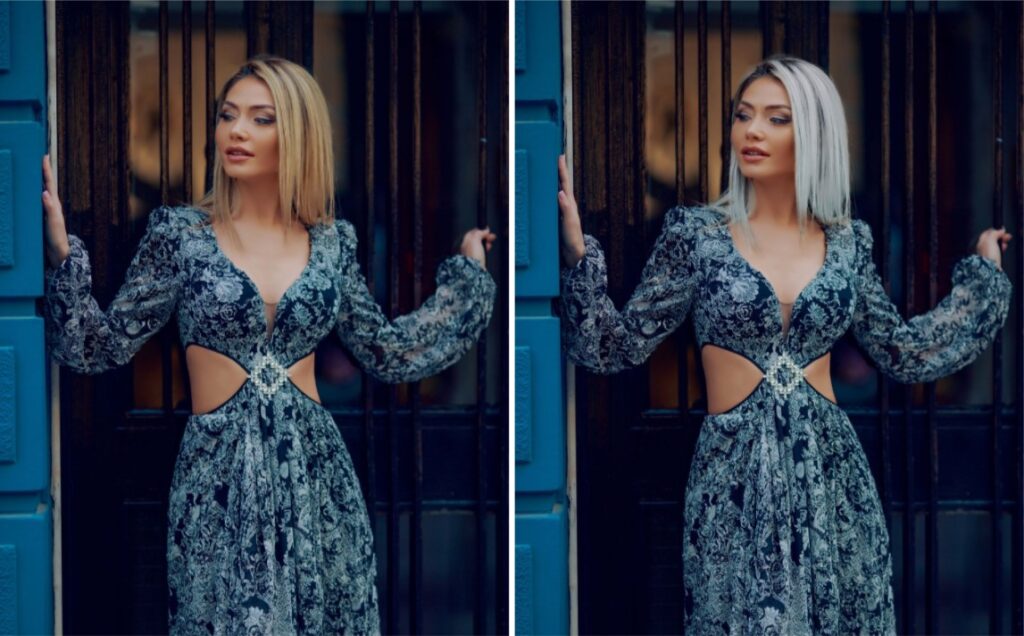 If you're willing to put your hair to the ultimate test but just want a test run, the Peacock color can work for you. Depending on your base shade, some hair dyes "take" better than others but the lightening effects of this hair color works for most. Get on this hair color trend to really test your style mettle.
We can sense you just itching to get a start on trying out these hair color trends and AirBrush, the easy photo editor, can help make your experimentation easier. Post a pic with fresh new hair for the beginning of Spring and see if one of these hair color trends stick with you. Once you get those pictures posted be sure to tag them with #AirBrushApp so we can find them. Then follow us over on Instagram @AirBrushOfficial for our latest tips, tricks and hacks!