There seems to be a pretty even split among those going into the new year. You're either team "new year, same me", refusing the pressure to "get it together" for January 01st. Or you're team "new year, new me" and you're ready for all the possibilities the future holds. That includes new travels, new experiences and most tangible of all, new looks. With AirBrush you can give yourself a new look for the new year with a few taps. Let's get into the tools, old and new, that will easily help you transform your outward look. If you like what you see, feel free to make it permanent.
Bangs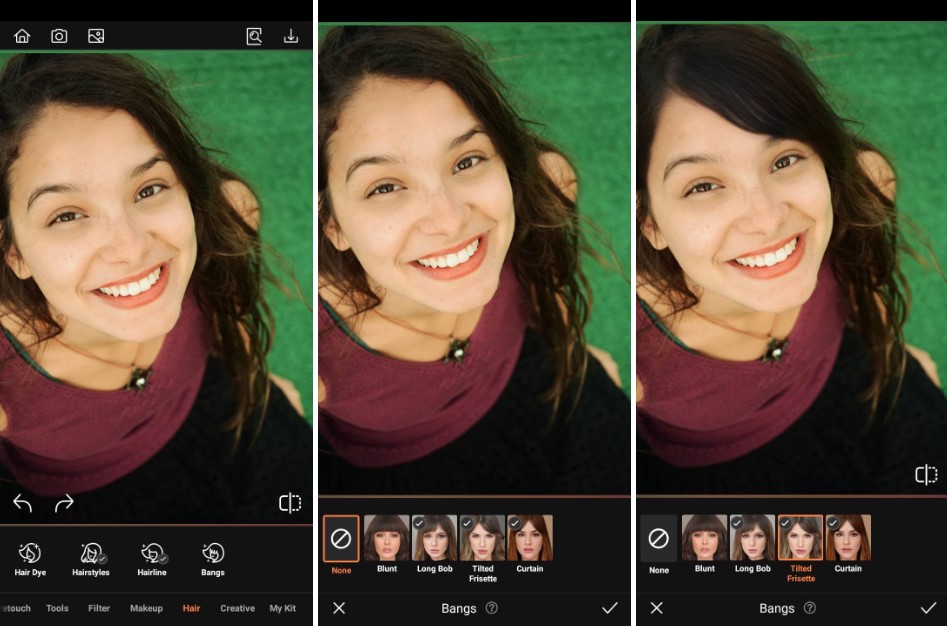 A haircut is a step further in the commitment to a new look for the new year. Once those locks are gone, there's no going back. But there's one way to decide if you should cut in bangs and that's with our Hair Bangs tool. There are several styles to experiment with, from blunt to side-swept, to ensure you get the look that's best for you. Just make sure the photo you use is camera-facing so that you can get the best results. The added Bangs will automatically match your texture and color.
Hair Dye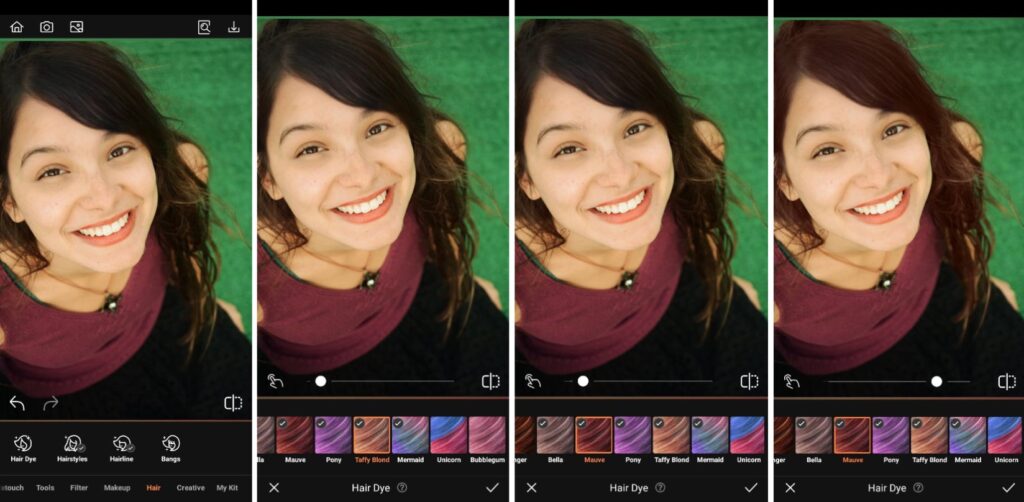 Changing your hair color has been an age-old tactic for those seeking a new outward identity. If this sounds like the type of change you want to participate in, you can try out several options with the Hair Dye tool. We've got natural colors that can subtly enhance your look. And then we've got colors that have never grown out of a man-made scalp. You decide what your look is going to be so that it aligns with the environments you plan to enter in the new year.
Makeup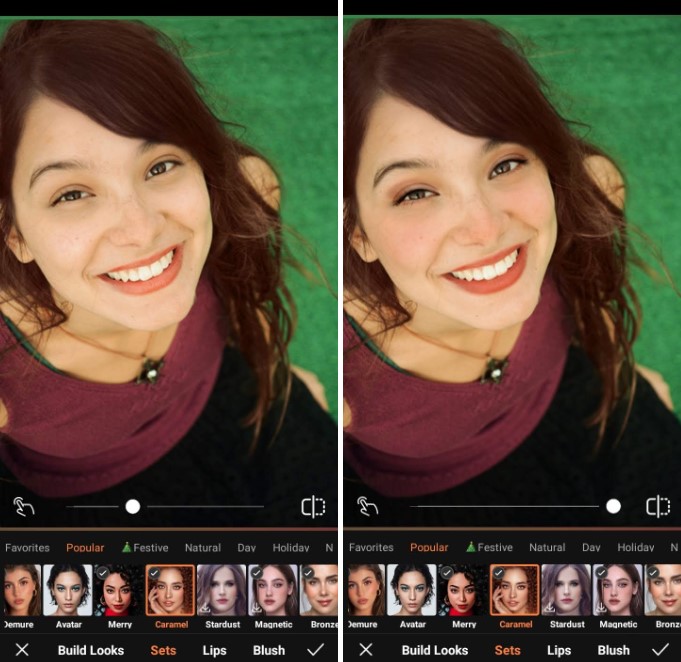 Makeup is another exciting avenue to try out new looks for the new year. If you're normally a no-makeup type of person, try out the nude looks and individually enhanced features. With the Build Looks feature, you choose a simple lip and fluttery lashes if that's all you want. On the other hand, there are options available if you want to try out glam or bolder looks. Go for stand-out individual features or a full glam look with one of our curated Makeup looks.
Eye Color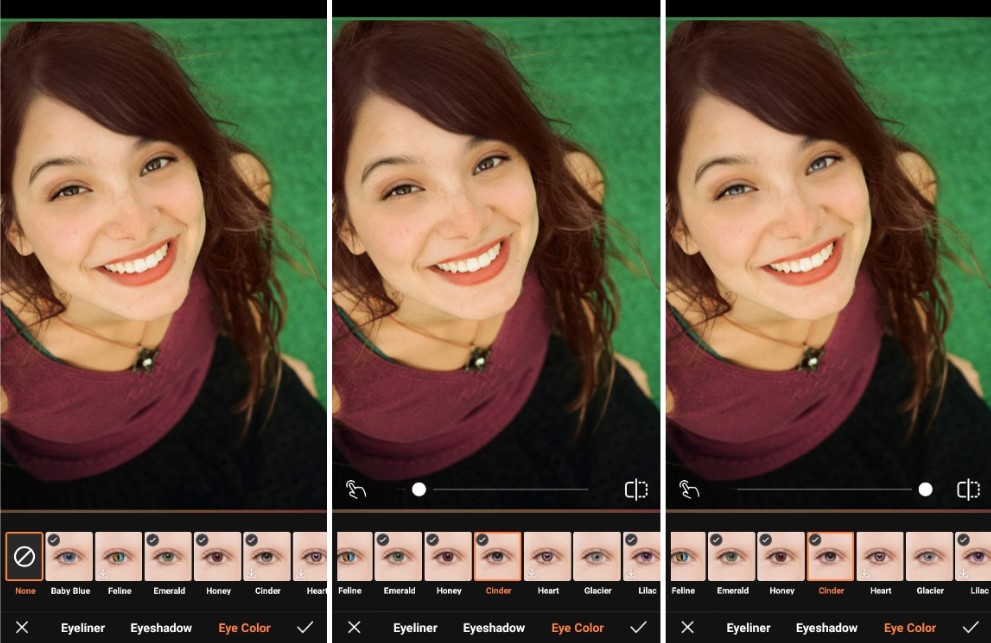 Now, we wouldn't recommend a permanent eye color change. But playing around with AirBrush's Eye Color for the new year gets two thumbs up. You can keep it relegated to your photos or use it as inspo for your next set of contact lenses but there are natural and not-so-natural options to keep things interesting. Don't feel the need to lock yourself into one color. And remember that you have the choice to make the color as intense or as subtle as you'd like.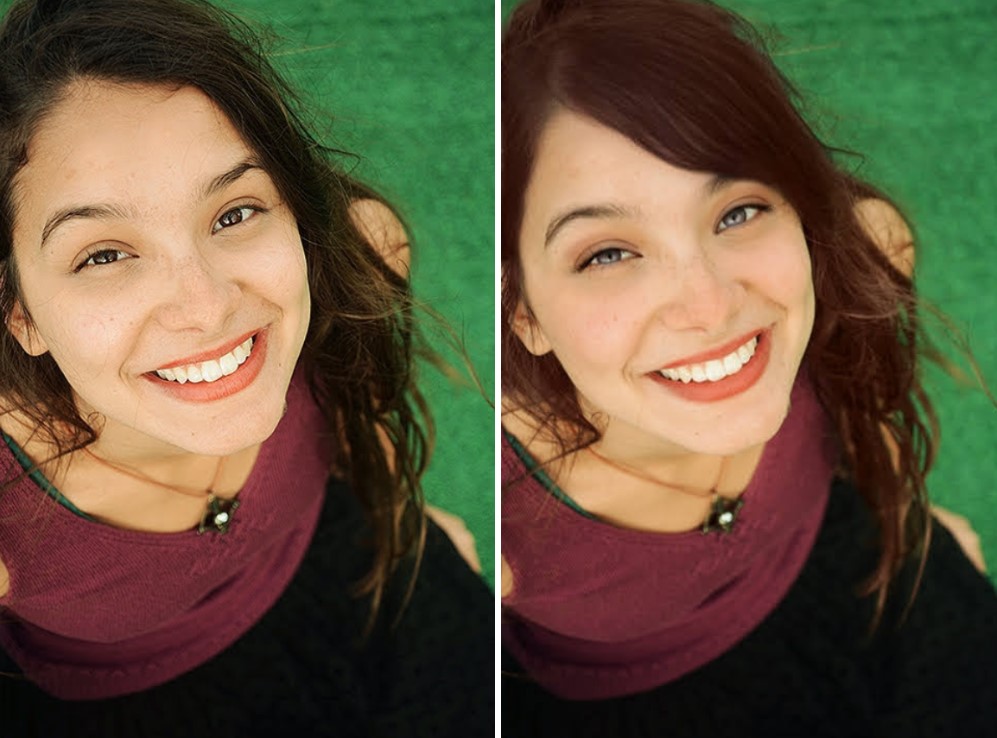 Now that we've shown what's possible, we encourage you to play around and find the enhancement(s) that appeal to you. AirBrush, the easy photo editor, wants you to have the best year ever and we know that the way you present can play a significant part in how you move through the world. So whip out the self-portraits and decide on your new look for the new year. Once you're ready to post, be sure to tag your pics with #AirBrushApp and then follow us @AirBrushOfficial for the latest tips, tricks and hacks for the new year.