If you love the idea of creating new concepts, creating inspiring visuals and nail art, we've got good news for you. AirBrush is going to guide you through three separate tools that can help you put together trendy manicures. You can create nail art concepts to try out later or simply act as inspiration for yourself or your followers. Either way, you'll find our tools are easy to use and bringing your ideas to life will be too!
Glitter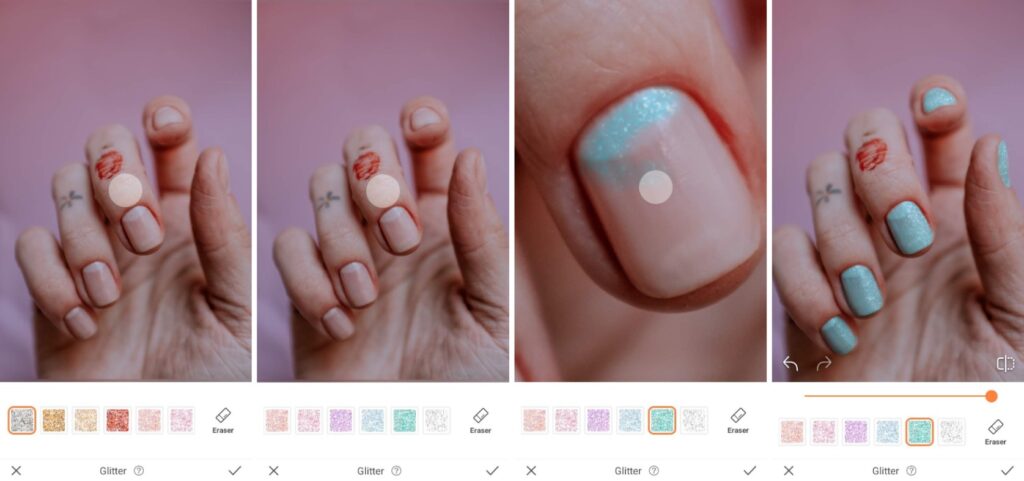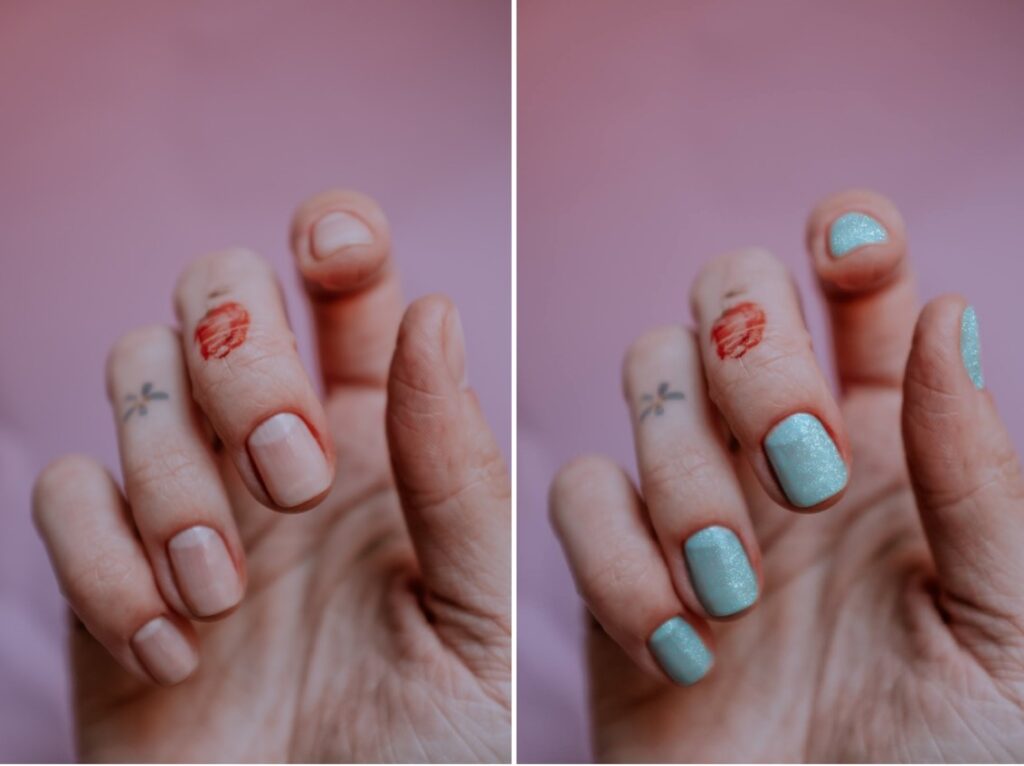 Let's start with a simple to achieve look for your nails. The Glitter Tool is easily swiped on to add oodles of sparkle and shine to your nails. There are ten different shades to choose from to create a simple but trendy manicure.
Go to the Creative Tab on the Main Menu.
Select Glitter and choose your color.
Adjust the intensity and then swipe over the areas you want to highlight
Tap the checkmark to save your edit
Background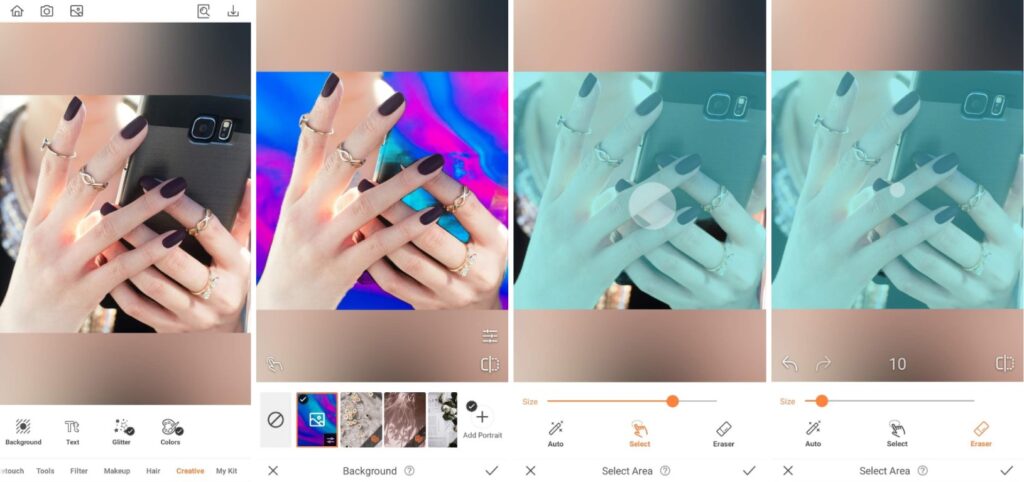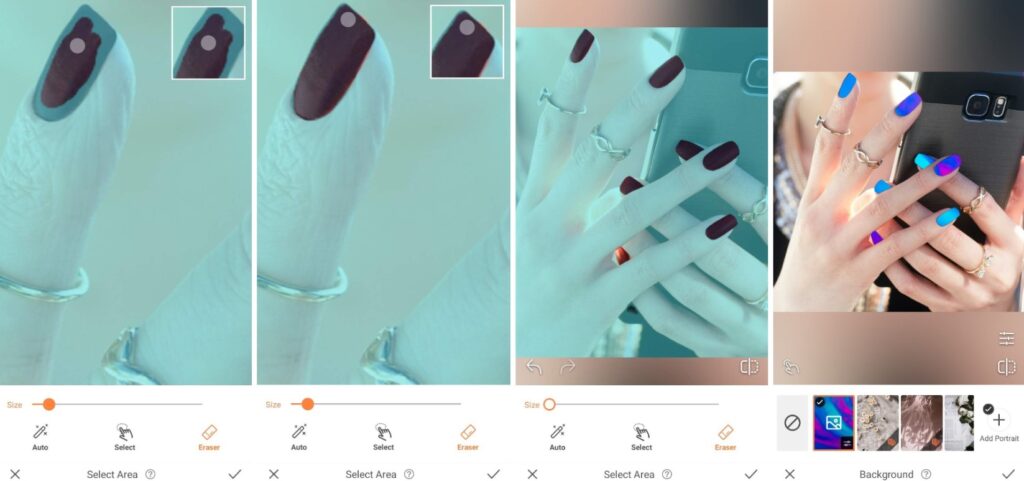 For more complex looks, we present our faithful Background Tool. The best part of creating trendy manicures this way is you can upload any picture that you want to be overlaid on your nails. That includes patterns, branding, portraits, city scapes, etc.- the options are endless.
Go to the Creative Tab on the Main menu.
Select Background
Scroll and choose any of AirBrush's existing backgrounds or upload your own.
Adjust the scale of the subject by pinching in and expanding out.
Use featurettes like Blend, Edge, Brightness, Blur or Eraser to perfect your edit.
Tap the checkmark to save your edit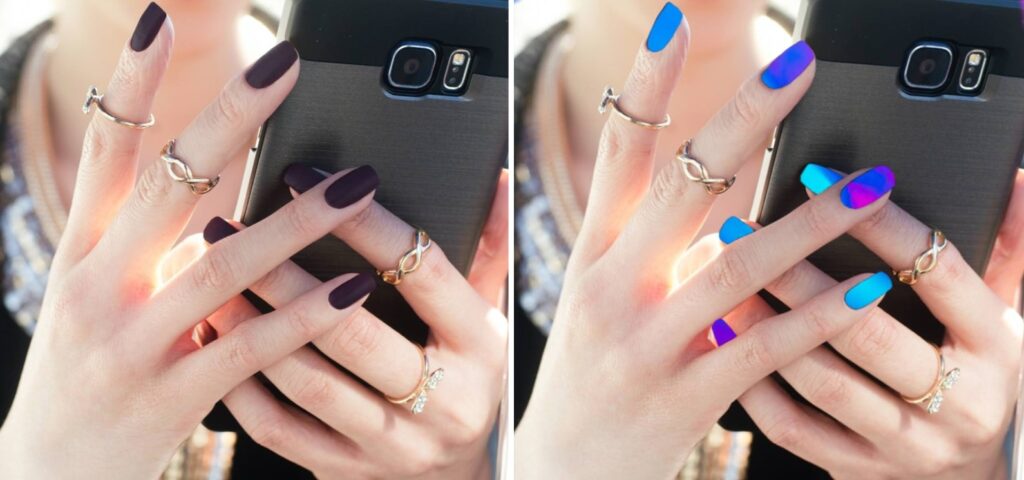 Text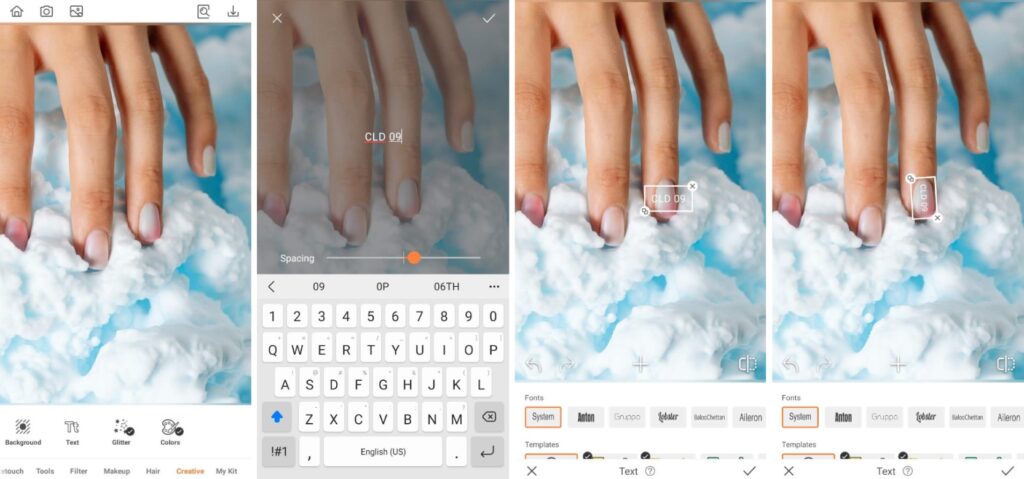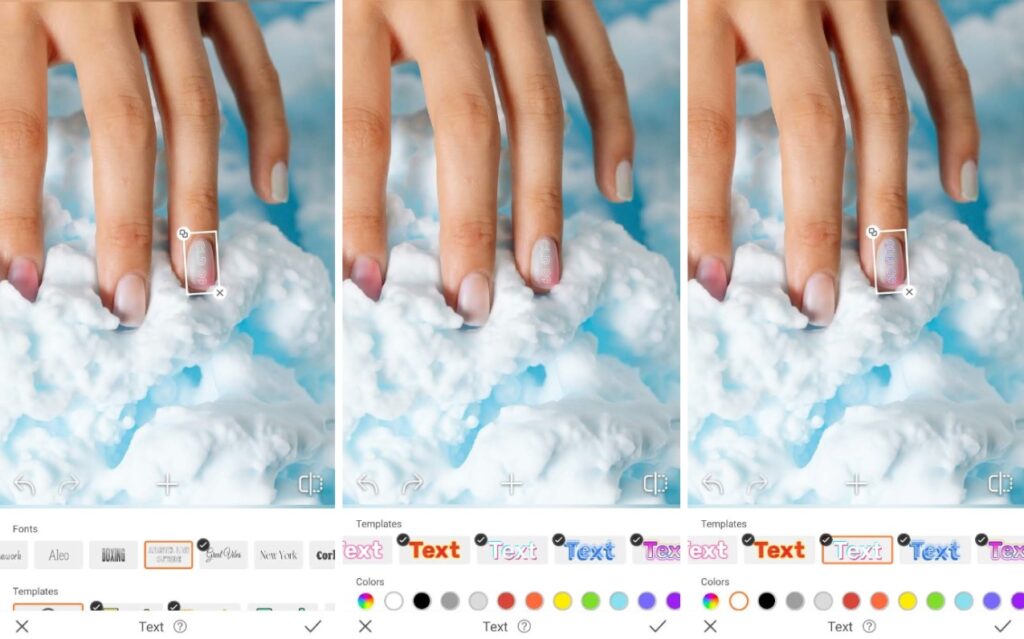 Looks like our newest tool is here for the versatility win. Text does exactly what it says but the real selling point is the heaps of customization options available. Spell out your name, team name, slogans or anything else you can fit on your fingernails.
Go to the Creative Tab on the Main menu.
Select Text and type in your copy
Resize and adjust the text on the screen.
Scroll through font types and templates to select your preference
Tap the checkmark to save your edit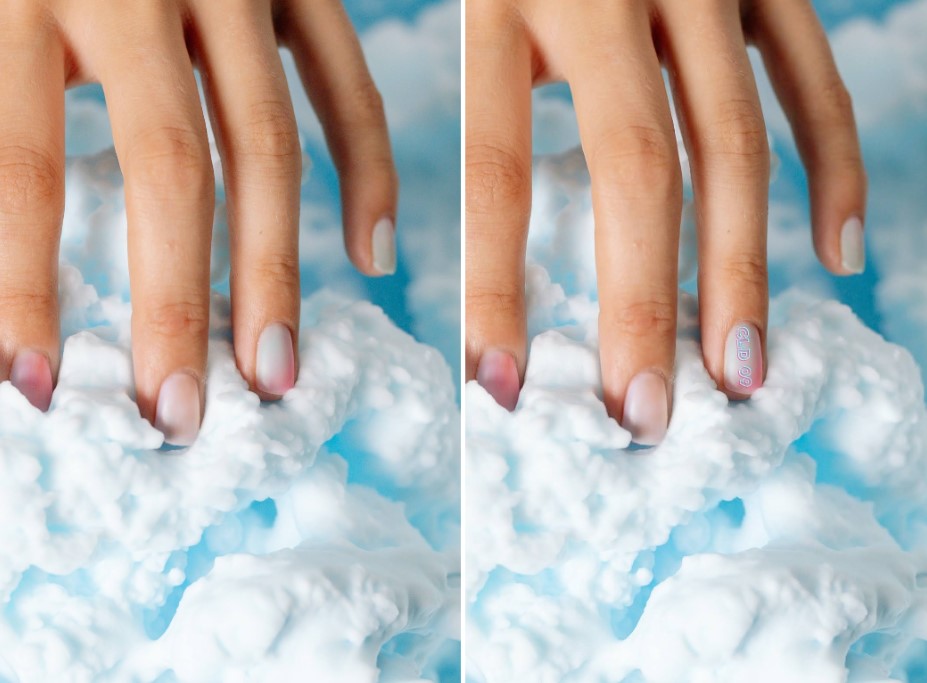 We cant wait to see what you come up with! The options and variations are practically endless. If you can think it up, then AirBrush, the easy photo editor, can help create it. Once you give yourself a trendy manicure, be sure to post it so others can get inspired. Once you do post, tag your posts with #AirBrushApp so they're easy to find. Then follow us @AirBrushOfficial on Instagram for our latest tips, tricks and hacks!