Have you been enjoying your December days so far? The weather is getting frostier, the cities are lighting up, and the festivities are ringing in. The days are passing by too fast, so we do hope you savor every single one before the year ends.
In the last post, we talked about enjoying the Winter Wonderland theme with your AirBrush app and the Retouch tools. We want to continue the theme and show you other ways those same tools can heighten your holiday photos.
Joyful Spirit
The Retouch tools can be used in different ways without them having to be used on your body. One idea can be to use the Smooth tool to soften your photos. After, you can apply the Whiten tool to brighten the white areas of the picture. It is this simple to create a glistening holiday photo. Look for yourself with the picture below.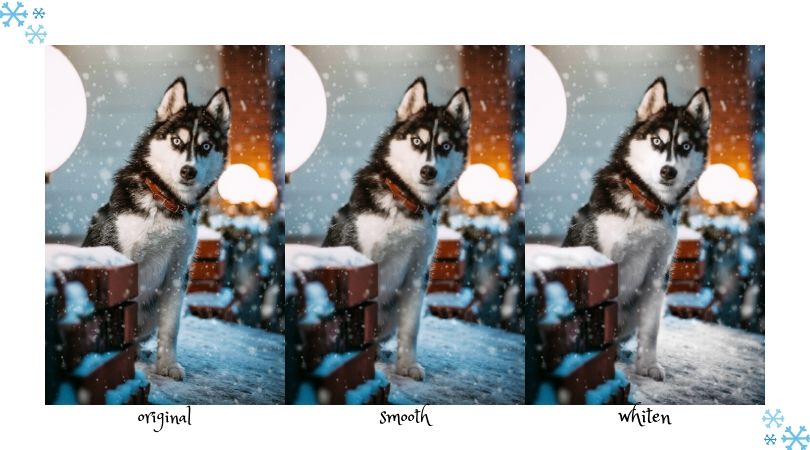 Other options include using the Skin Tone tool to help those blemishes during the cold days and the Glitter tool to create a snowy effect.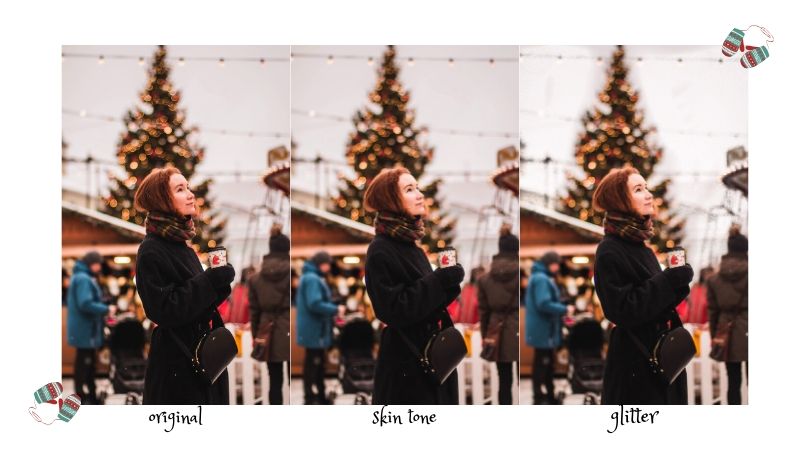 The Presents
Even though some traditions focus on the gifting gestures, a gift is not the most important aspect of the holidays, but rather the emotions behind the details. For instance, writing a letter to Santa, or doing Christmas shopping for loved ones. It is the time that is invested in the memory, instead of the actual object.
When you are out shopping or spending your time getting ready for those presents you'll be gifting, take a memorable picture. Go back to the Retouch tab and use the necessary tools to complement your photos.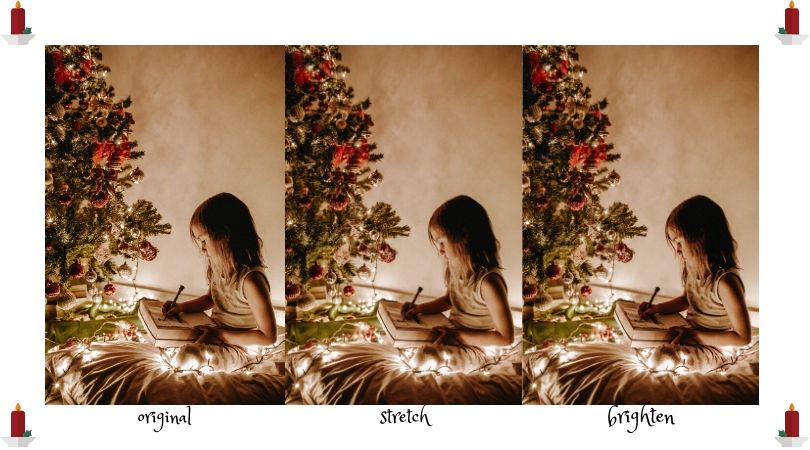 Stretch out the image to create a longer view and Brighten the areas that need more lighting, in this case, her face.
In the following photo, we used Reshape for the back of her coat and Stretch to create a longer look to her legs.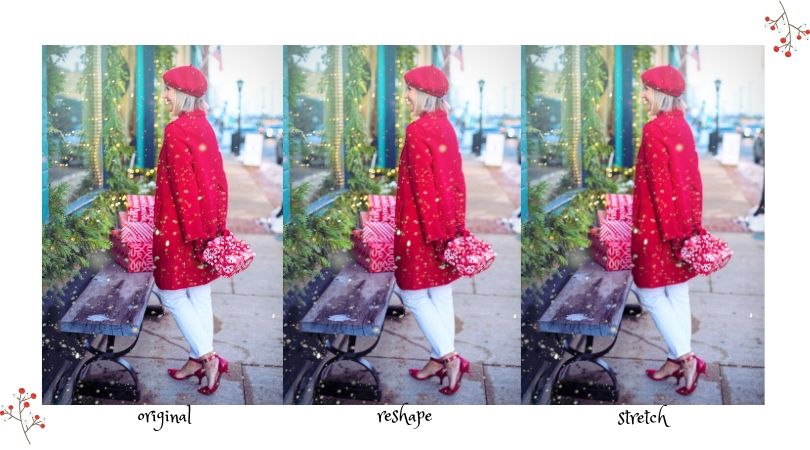 Holy Days
These December days are filled with joy and holiness because we are expressing moments of gratitude, of retrospection, and filling them with traditions. So, express your best moments with pictures that will last you a lifetime.
The tools under the Retouch focus on removing or improving specific details. In the following picture, we used the Sculpt tool to make her lower lip fuller and the Firm tool to eliminate a small wrinkle caused by her facial expression (you can spot the difference by her chin area).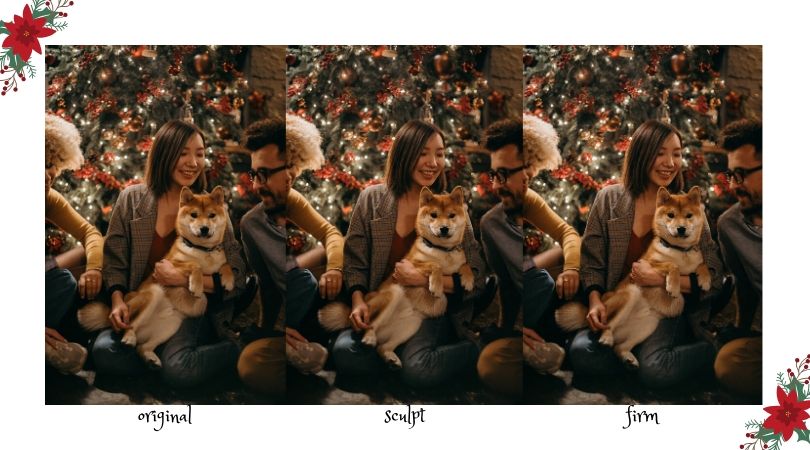 More
There are more tips and ideas, as well as new things coming along in the next few weeks. Keep coming back to read up on what we have for you and if you'd like, tag us @airbrushoffical so we can see how you've been spending your holidays so far.