In the world of photography, "golden hour" is the Holy Grail. But sunset, and sunrise for that matter, aren't too far behind. No one can resist that time of day when the sky is awash in all its fiery glory and everything the light touches takes on a magical glow. As stunning as your sunset photos are in their natural form though, AirBrush, the easy photo editor, has all the tools you need to make them absolutely flawlessly. Here's how!
More Sunset Sky, Please!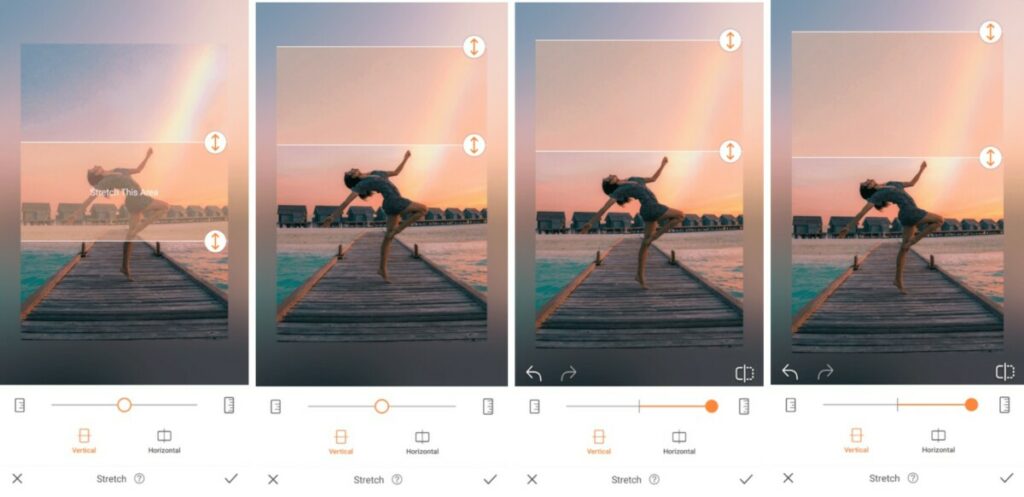 When it comes to a glorious sunset, all we can say is: We want more! The more we can see of the gorgeous blend of oranges, yellows, purples and pinks, the better! So take your sunset photo to new heights by using the Stretch tool to expand the sky.
Sunset…But Make it Better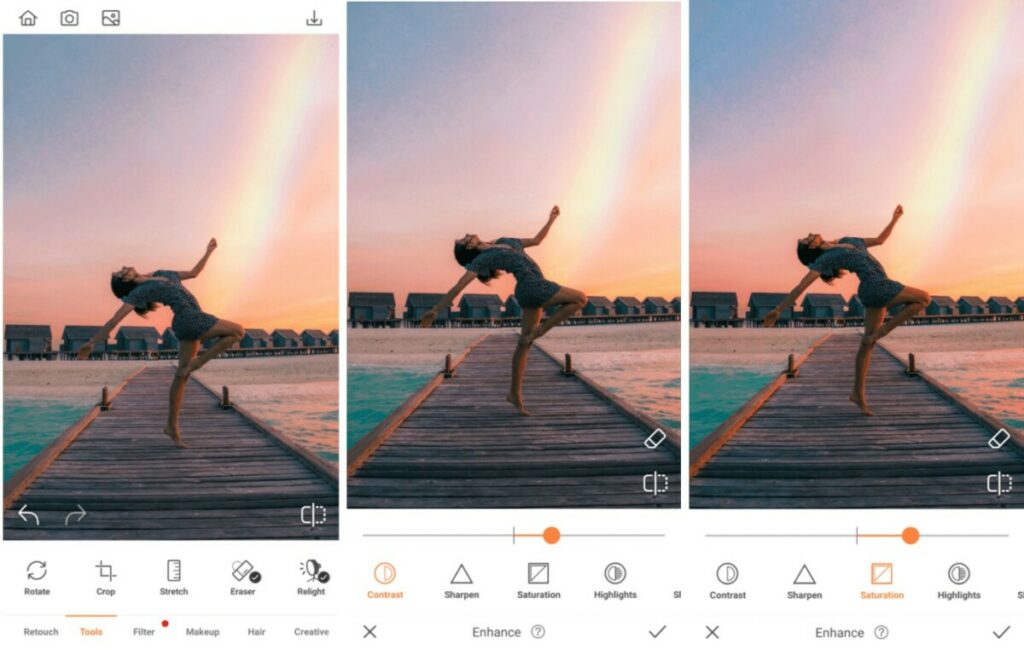 As spectacular as your sunset photo might be, there's always more that can be done. The Enhance feature includes all the tools you'll need to awaken the tones and hues that may be lying dormant, just beneath the surface.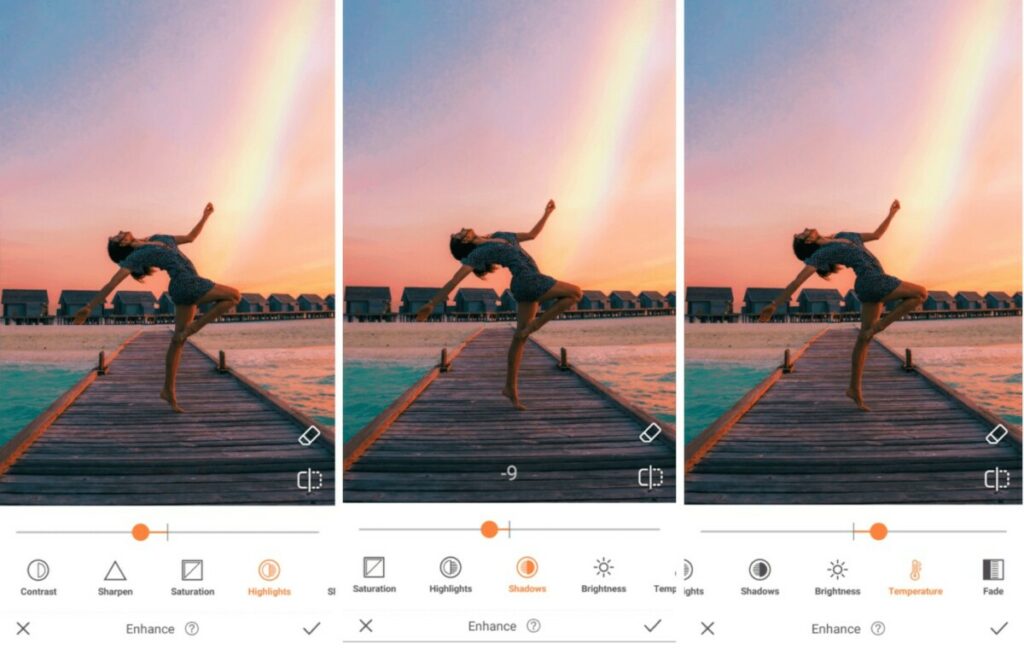 Get That Golden Glow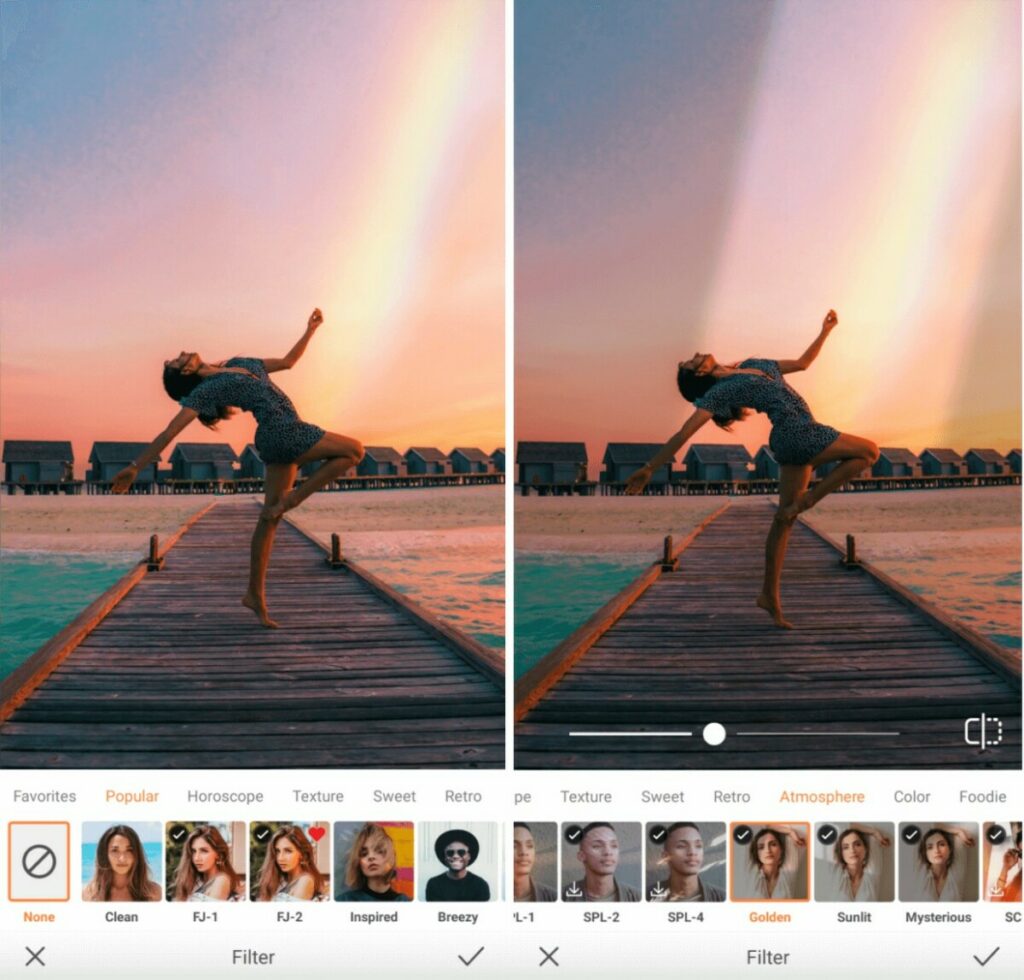 The perfect filter is the icing on the cake of your sunset photo. Naturally, we have quite a few options that will do justice to your edit, but we've opted to use the shadowy effect of the Golden Filter for this particular assignment.
Wow…this sunset photo edit completely took our breath away! Are you ready to make some twilight magic of your own with AirBrush, the easy photo editor? Share your creation using #AirBrushApp and follow @AirBrushOfficial for more editing tips, tricks, and hacks!