By now you'll have heard many content managers moaning about the bias Instagram is giving to video content. Specifically, reels get the most traction and it's making everyone amateur directors, producers and choreographers. Since it's inevitable, AirBrush has put together a few pertinent guidelines on how you can use video to boost your brand's social media presence. The process begins with AirBrush Video and the easy-to-use features intuitively built into the app.
The head of Instagram has been quoted that he wants to go big on video. It's a direct effort to compete with TikTok. So there's no ambiguity, video is the way forward. That means your next step is to see how best to incorporate video into your social media presence. And the reason is simple. If Instagram is making video a priority, you should too. Instagram's bias means that video content achieves greater reach. "Reach" simply refers to the number of users who have come across a particular content on a social platform. With AirBrush Video you can develop content that meets consumers' preferences and shows brand differentiation.
Be Authentic (and make it stunning)

You may be tempted to put on an affectation when the camera starts rolling. But audiences are more astute than we may think. Being yourself and speaking candidly about your brand and who it's supposed to serve, helps bring the right customer to you. Be genuine in your videos, so that you can flesh out a brand story, document growth and invite viewers to be invested as they bear witness to the same. But just because you're being authentic, it doesn't mean that the video needs to look unprofessional. Get a pro-like, color-graded effect with our selection of Filters applied to one, a few or all clips.
Show and Tell with Animated Text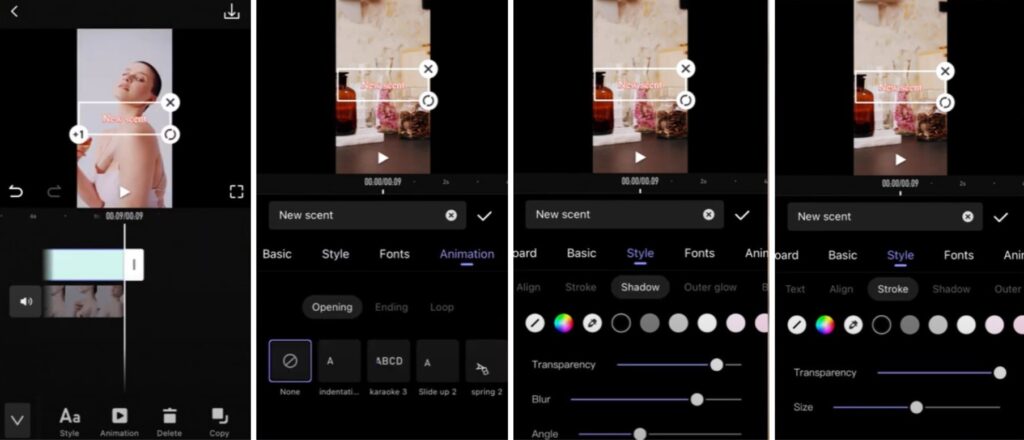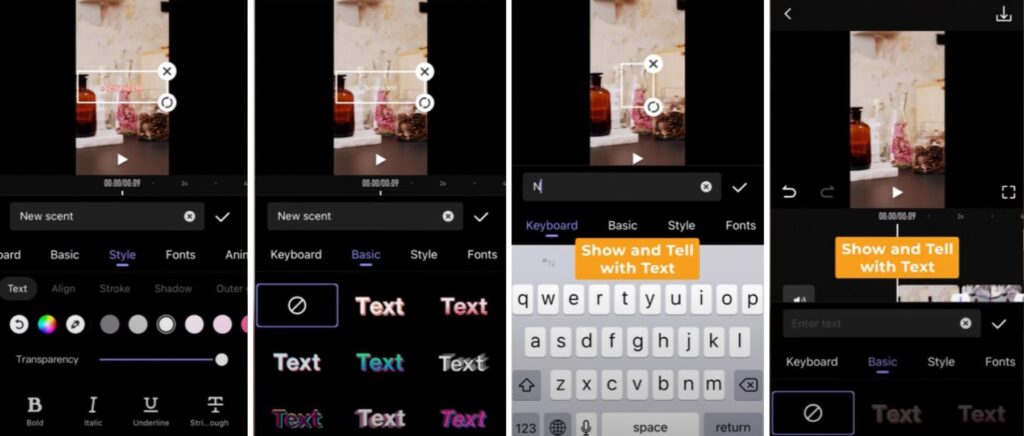 In business, we want to make it super simple for the audience to know if what you're selling is for them. Whether you add Text to imagery or try a Text only post, you can keep it interesting with animated Text. You can add several layers of Text in different fonts, colors and opacity, ensuring that the post remains on brand. You also have the option to apply effects like stickers if there's no actual person in the video to look at. The more visually interesting you can make a video, the better for your social media presence.
Keep it short and snappy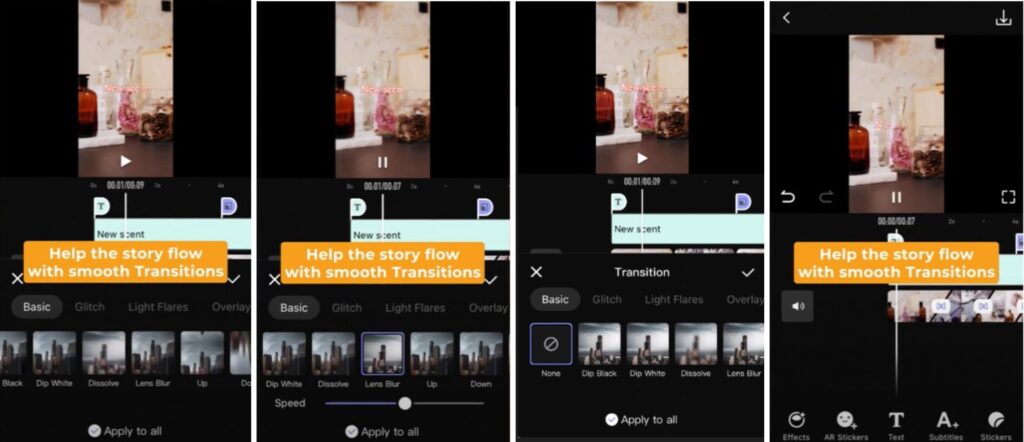 As much as video reigns supreme right now, it's a challenge for content managers to figure out how to hold the audience's attention. You want to convey all relevant information but know that you only have three seconds before a decision is made to stay or scroll away. So while staying on brand, your video also needs to be short but punchy. Built-in tools like Transitions and Music facilitate this rudimentary requirement when building your social media presence. If you find yourself trying to add more to the content, revert to our first guideline and check that you are remaining faithful to yourself and your brand voice.
Use Video as a Funnel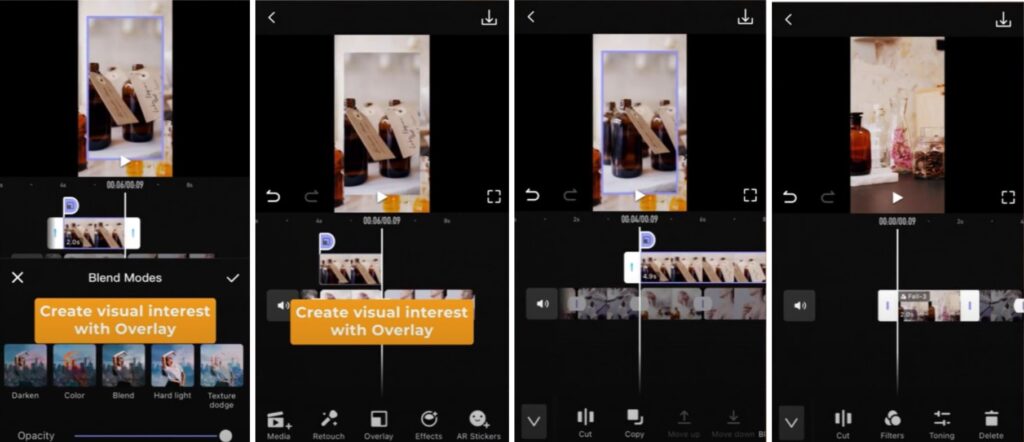 Since we're talking about enhancing your social media presence, don't ignore the power of using video as a powerful part of your sales or conversion funnel. A link can be added to even the shortest video clip, allowing viewers to see more of what piques their interest. It's your job to figure out what piques their interest and answer the call. Whether it's a teaser video for a new product or a link to a longer, more in-depth video or even a discount code. The speed at which video conveys emotion and information works in your favor to get the clicks rolling in.
Education via video
Lastly, you can add another pillar of authenticity to your social media presence by producing educational video. Whatever the industry, consider what your audience may want to know about the business. Whether that's how you personally got started or the bureaucratic hoops you needed to clear to launch. If your business is larger than a "mom and pop", you can feature manufacturing distribution. Alternatively, if your industry is event-heavy, take viewers along for behind-the-scene peeks. However, it's imperative that your tone and brand voice remain the same for a better chance of viewer engagement.

If you were hesitant about where video fits into your social media presence, this guide will help shine some light on how you can use the medium, no matter your industry. If you think that your brand isn't "sexy" enough for video, a little imagination and AirBrush Video will have you posting reels in no time. Add your assets to the collection by tagging them with #AirBrushApp and then follow us @AirBrushOfficial for the latest tips, tricks and hacks.