We've shown you how you can use AirBrush's Background tool to completely transform your photos with a change of scenery. This time switching things up with a tutorial that shows you how to use this dynamic feature to insert people into your photos! Because sometimes your favorites can't make it to the cookout, the baby shower, or girls' night out. Heck, sometimes even you can't make it! Now, with a little help from Background it can look like everyone was there!
Step 1: Choose the Best Pic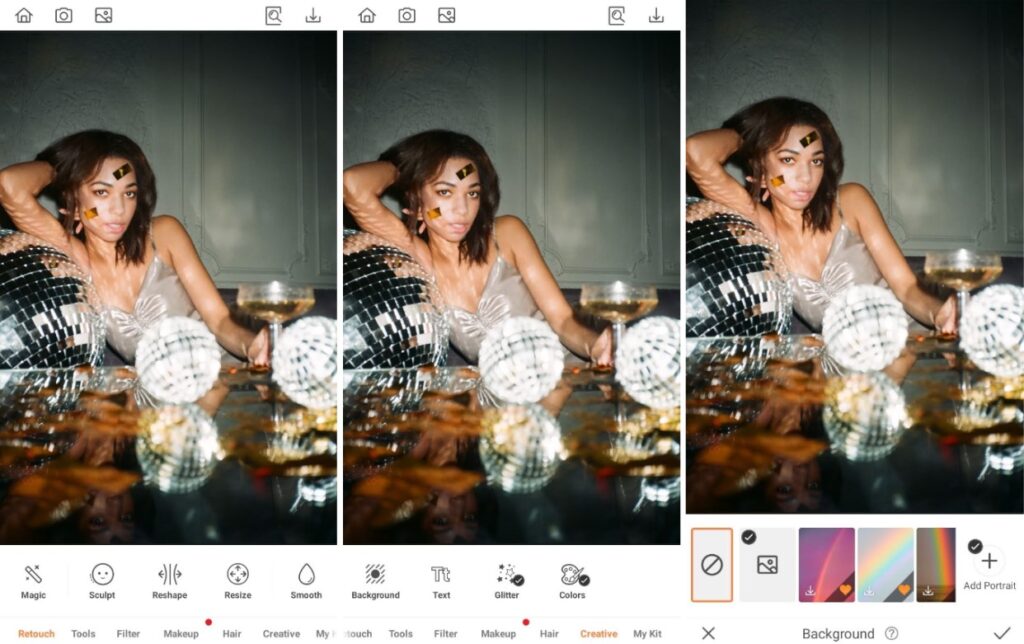 You'll need to start by selecting the photo of the person you want to insert. Since they weren't at the actual event, you'll need to pay attention to the scale of their photo, as well as, their attire to ensure it matches with the photo they're joining. You don't want to insert someone in their beach cover-up into a photo of a glam night at the club.
Open the AirBrush app
Go to your Library or Gallery and select the photo you want to work with
Open the Creative Tab on the main menu & select Background.
Step 2: Choose the Background Pic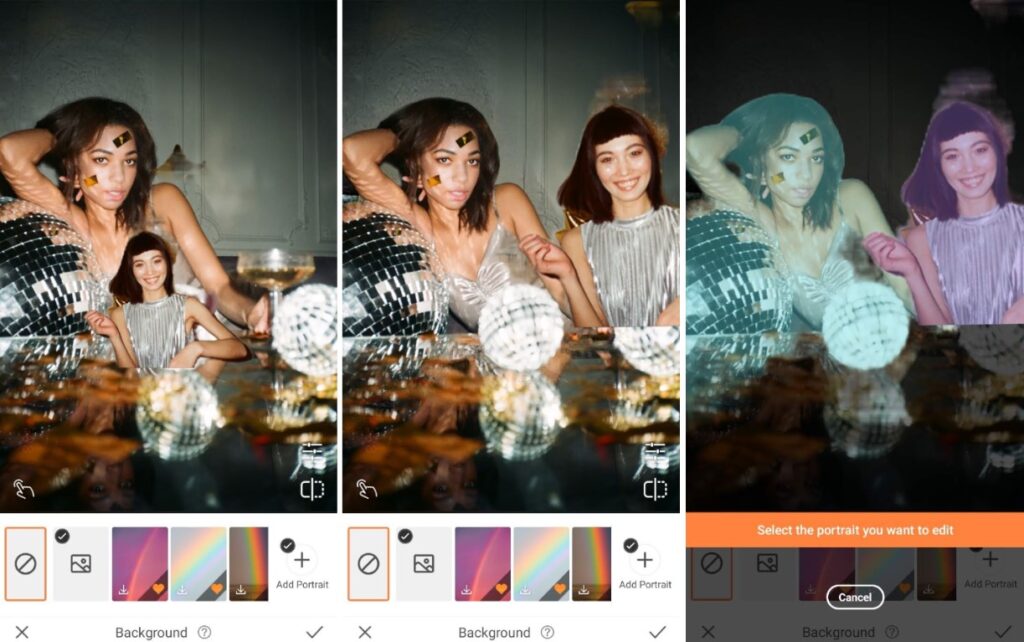 Secondly, choose the photo that you'll be inserting the person into. As with the first step, you'll want to look out for scale and a few other factors in choosing the right photo. Besides the context of location, you'll want to make sure there is adequate space to insert an additional person without the edit looking obvious. You can upload the photo as a second portrait for greater editing control.
Select the Choose Background or Choose Portrait option
When the photo gallery opens, select the photo the person is being inserted into.
Step 3: Fine Tune Your Edit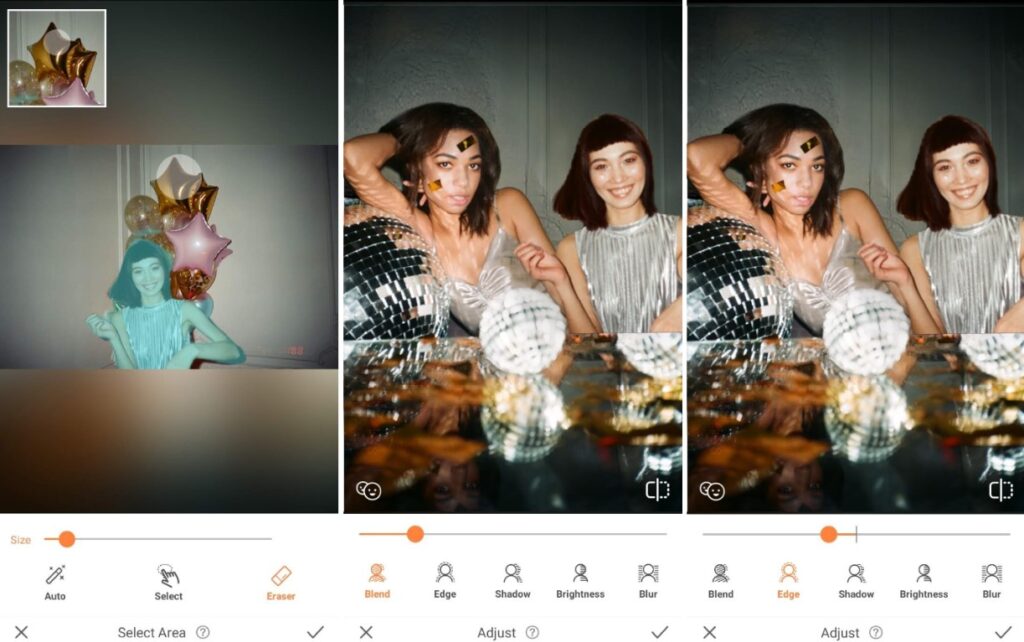 Once the two photos have been combined, you can fine-tune your edit with the featurettes embedded in the Background Tool. Use Select to include any part of the photo that was automatically hidden and Eraser. Then the Edge and Blend tools can be used smooth around the inserted person and blend the lighting of the two photos for a smoother edit. Shadow and Brightness options are also available to play with.
Use the Select and Eraser features to fine-tune your edit.
You can use Edge to achieve a smoother edit of the inserted person.
Blend, Shadow and Brightness offer greater customisation depending on the elements in the two photos.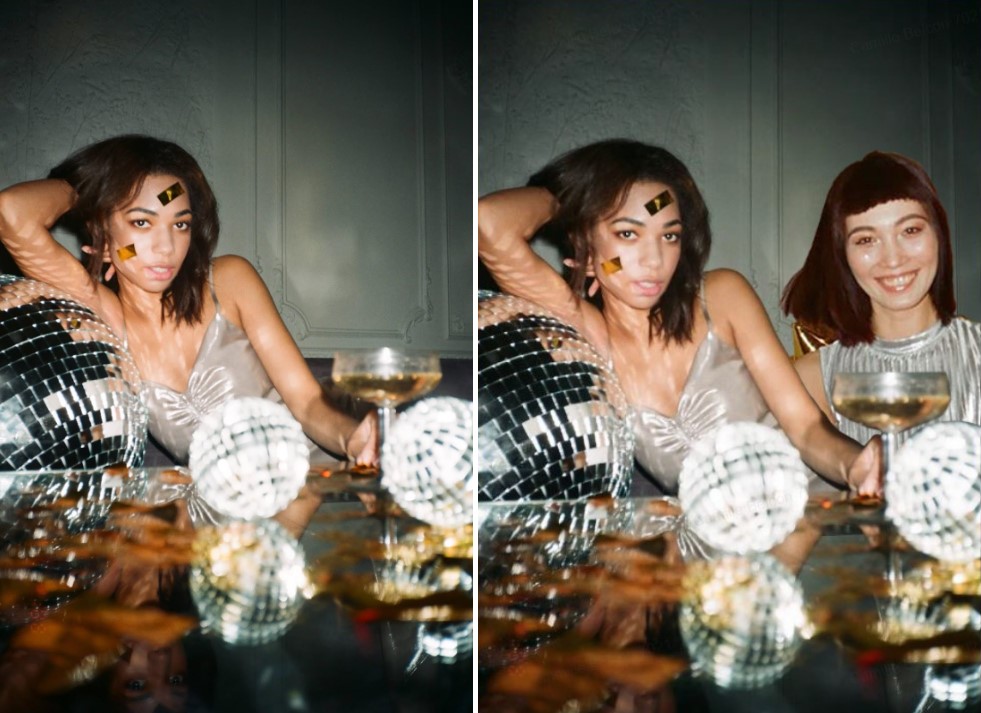 To be honest, even we're surprised that inserting people into photos can be done in three steps. Again, AirBrush, the easy photo editor, earns its tagline. Try out this tutorial and then post your fave person at the place you wish they were. Tag your photos with #AirBrushApp so we can have a look and then follow us @AirBrushOfficial for more tips, tricks and hacks!