Babies are the absolute cutest and we go absolutely ga-ga anytime these adorable munchkins pop up on our feed! Their chubby cheeks, soft rolls, tiny hands, and angelic smiles melt our hearts every time. But we know baby photography isn't easy. isn't easy. That's why we're here to show you how AirBrush, the easy photo editor, can simplify the post-production process for you!
A Few Pro Tips for Baby Photography
Always keep clicking, don't wait for the "perfect shot" because babies are unpredictable.
Pick neutral, textured props so your baby remains the focal point.
Schedule shoots during the day to capitalize on natural light.
Get silly and quirky to keep the baby engaged and elicit laughter and smiles.
Ensure the baby is properly supported at all times. Safety always comes first!
Frame it Just Right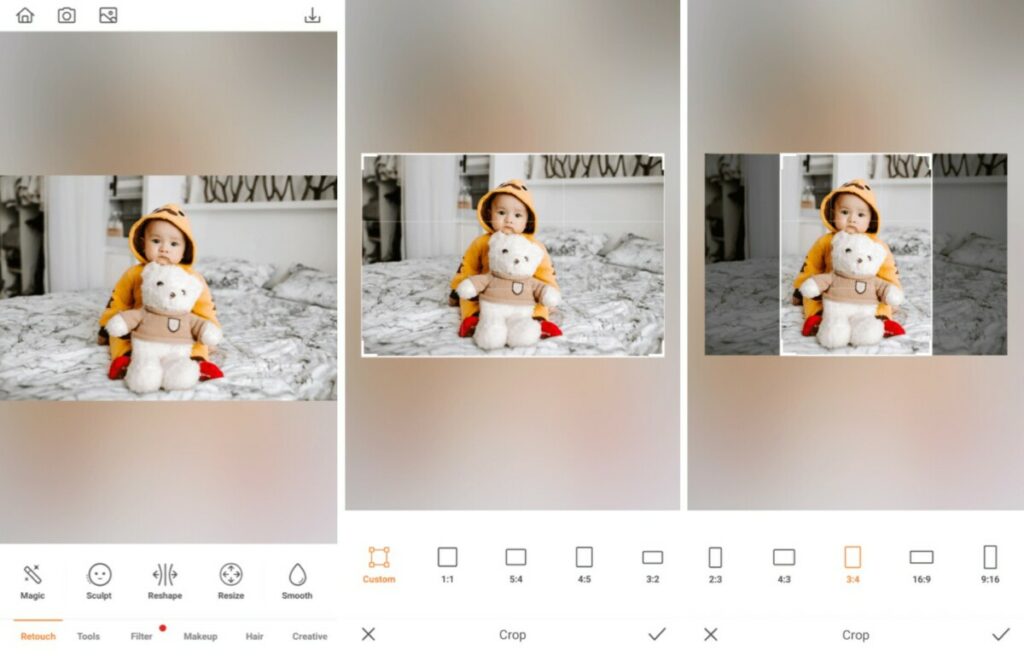 When it comes to baby photography, space is good. For the infant. Through no fault of their own, babies aren't the most cooperative subjects, so the more room they have to play with the better. You, on the other hand, don't need all that excess space. Thankfully, our Crop tool is here to help you cut it all out so all that's left is a frame full of sweetness!
Go to Tools and select Crop
Choose your preferred dimensions, or opt to customize the image size
Drag a corner to adjust the size of the frame
Move the frame to capture the exact area you want in your photo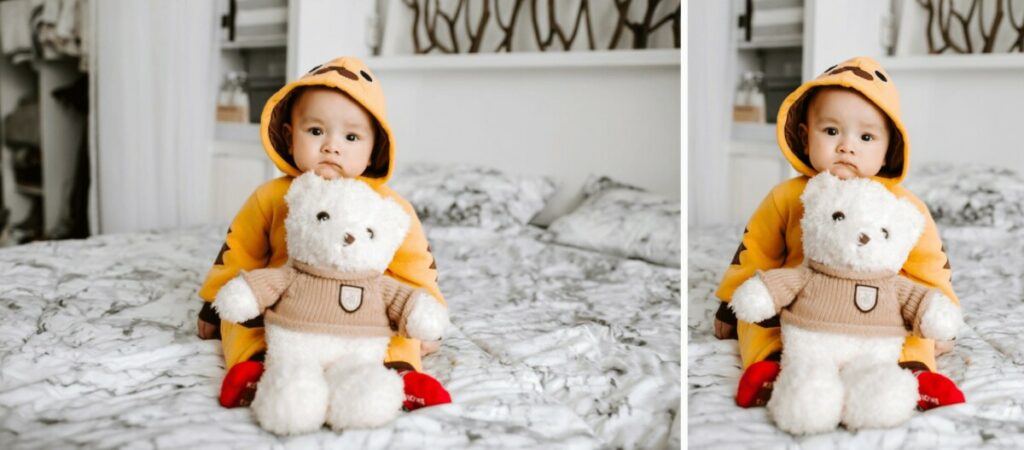 Find the Perfect Place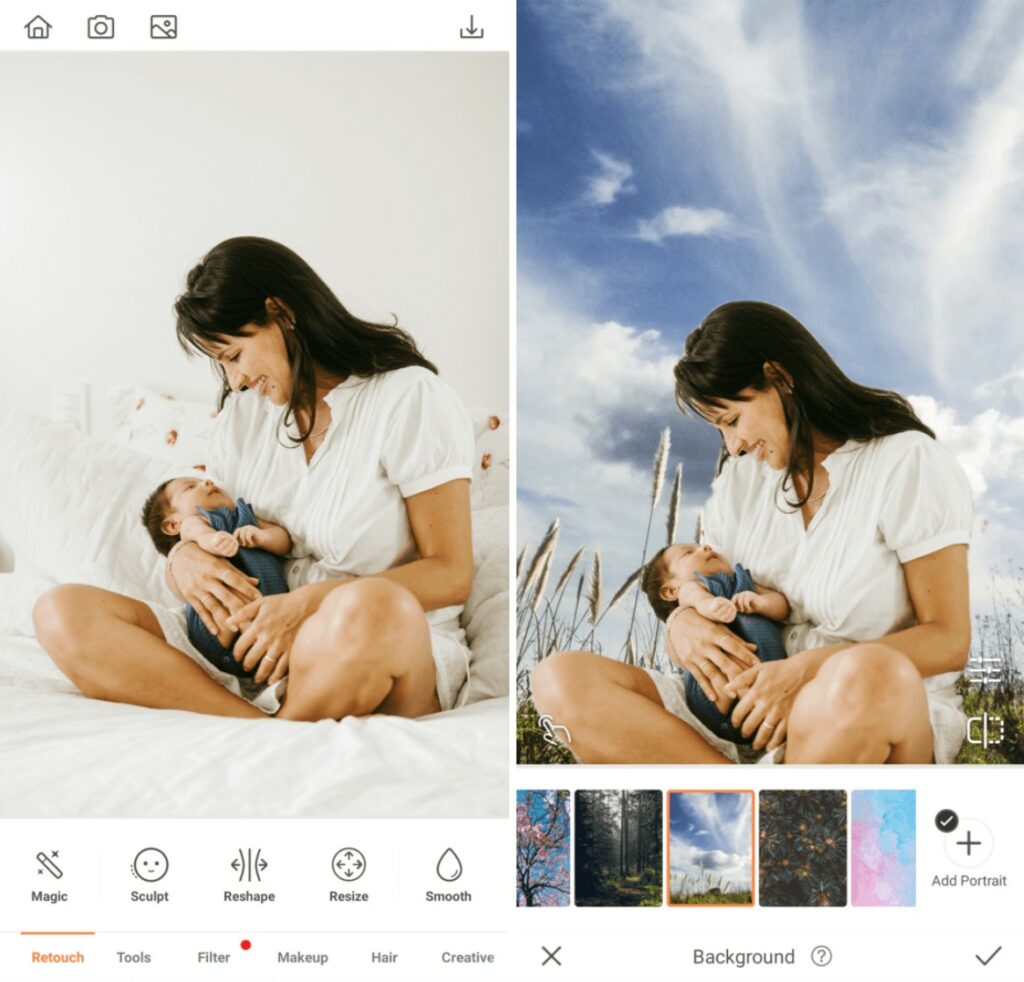 Shooting indoors is always the safest option with baby photography. However, nature scenes can create stunning final edits. Our Background tool makes it possible to achieve an outdoor aesthetic while shooting in a controlled indoor environment.
Go to the Creative Tab
Choose the Background Tool
Review the Background options available and select the one you like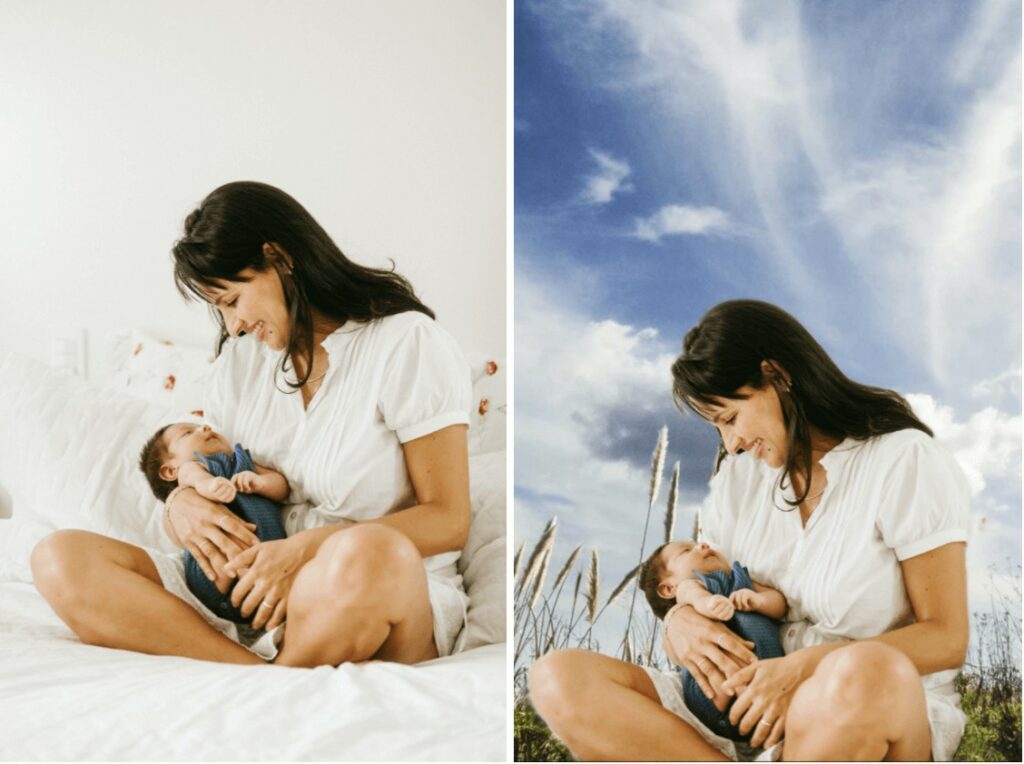 Edit With Love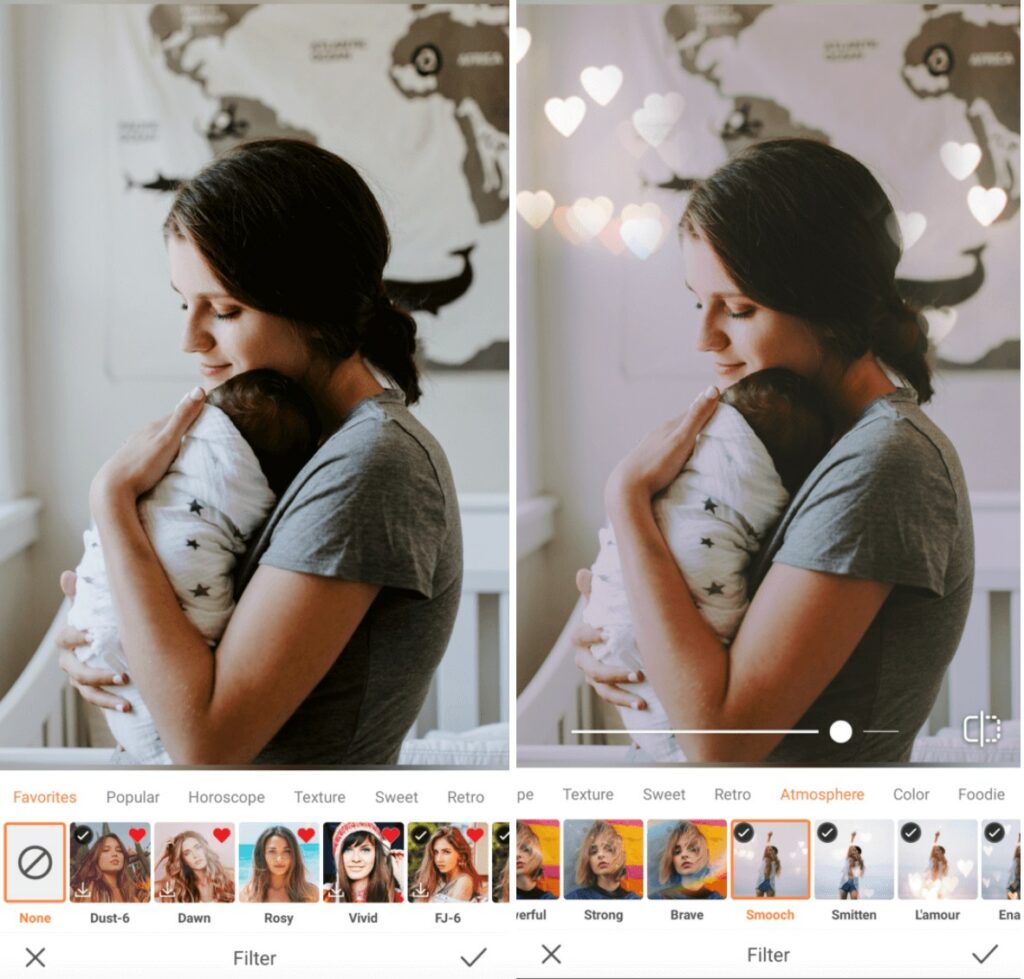 There's no love greater than between a parent and their child. Showcase that love using our collection of heart-filled filters to perfectly reflect the unbreakable bond between mother and child.
Go to Filters and tap on Atmosphere in the category menu
Scroll through the collection and select Smooch and tap on it to select
Use the toggle to adjust the intensity of the filter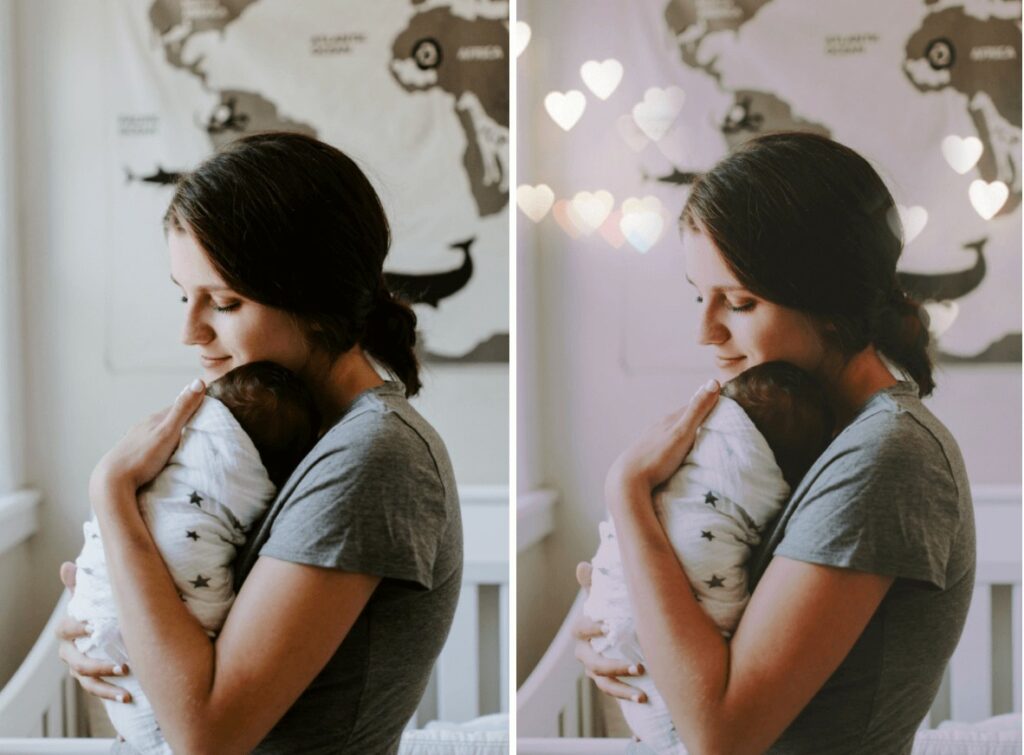 How about that? It looks like we've got all the tools you need to elevate your baby photography game! Go ahead and capture as many precious moments as you can, then use AirBrush, the easy photo editor to turn them into masterpieces you can look back on with fondness when they're all grown up! Use #AirBrushApp to share your pics and follow us on @AirBrushOfficial for more tips, tricks, and hacks!