Today's tutorial is all about magic. And let me tell you; magic happens with the AirBrush app! With the Beauty Magic feature, save those selfies and transform your pictures in seconds. The Beauty Magic tool automatically changes the tools within the Retouch menu, giving you a flawless photo without having to go too deep into the edits.
The Beauty Magic tool has access to 15 different effects and will automatically adjust them for you. However, some of these effects are exclusive to our subscribed users. To keep all effects, you can join the AirBrush community with a subscription, or simply unselect the premium options.
How does 'Beauty Magic' work?
First, upload your picture into the AirBrush app, then open the Beauty Magic tool. This one is represented by a sparkly magic wand.
The magic of this tool is that the effects are applied automatically. This is particularly handy when you want a quick and efficient edit. The AirBrush app determines which aspects of your picture need to be edited and will apply the effects accordingly. With the Beauty Magic tool, you have access to 15 different effects in a click.
These effects are:
Smooth, for flawless skin.
Face Width, increase or decrease your face width.
Chin, for a wider or smaller chin.
Nose Size, for a smaller or bigger nose.
Lip Size, increase or decrease your lips.
Acne, to erase those pimples.
Dark Circle, reduces the dark circles under your eyes.
Contouring, for a glowing look.
Red Eye Fix, to fix the red lights in your pictures.
Whiten, give yourself some white teeth.
Brighten, to highlight your pictures.
Tint, to add color to your lips.
Skin Tone, for a sun-kissed glow.
Enlarge, to accentuate your eyes.
Slim, to reshape your features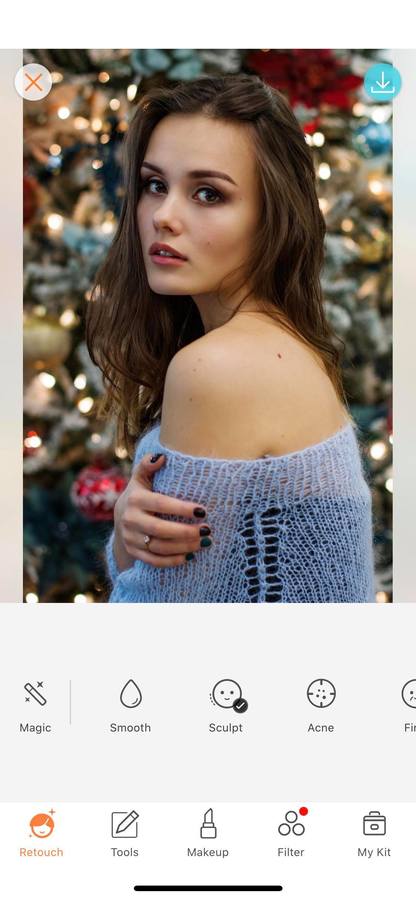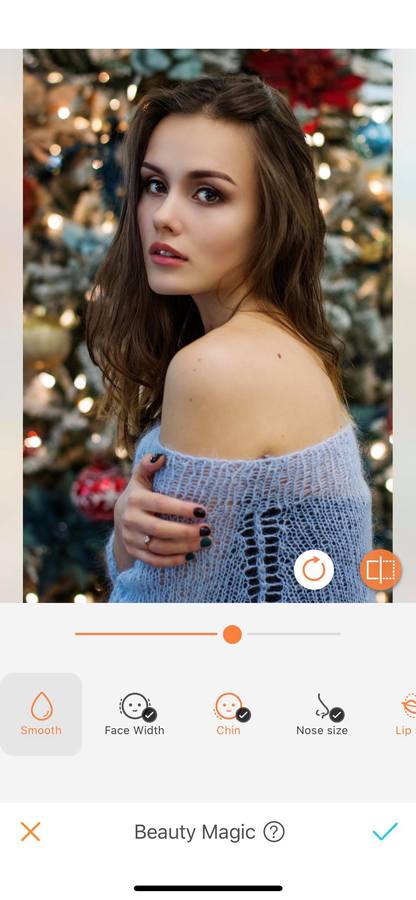 Different in every picture
For each picture, the Beauty Magic tool will set up different options. For better editing, some of the options might be left out. The effects used in the edit appear in orange while the ones left out are in black.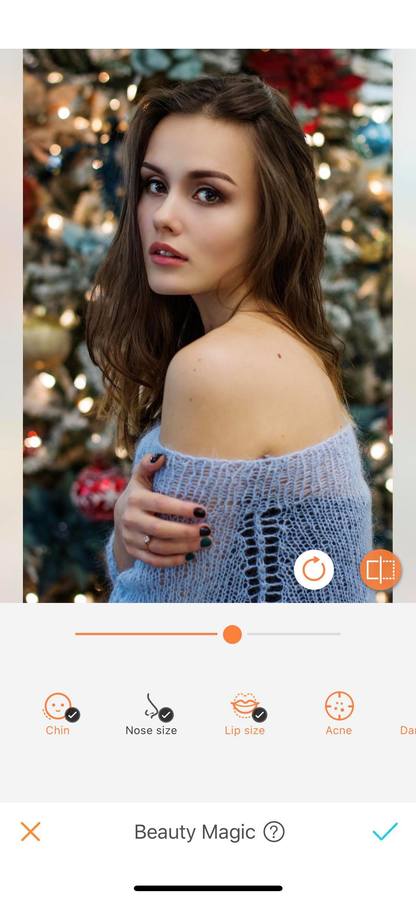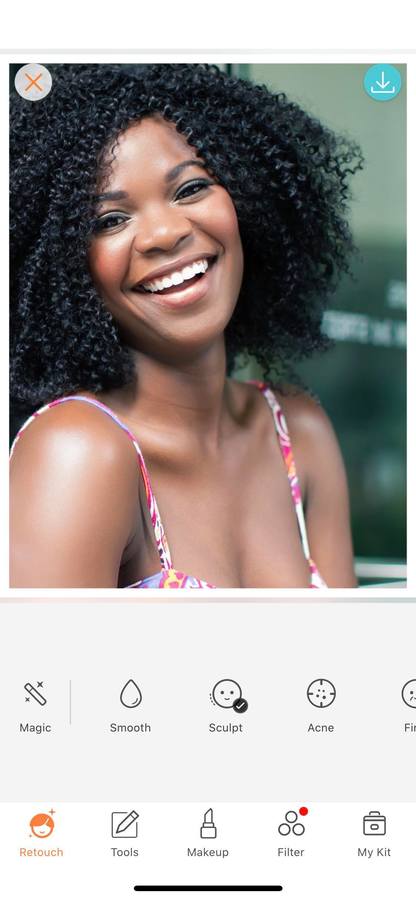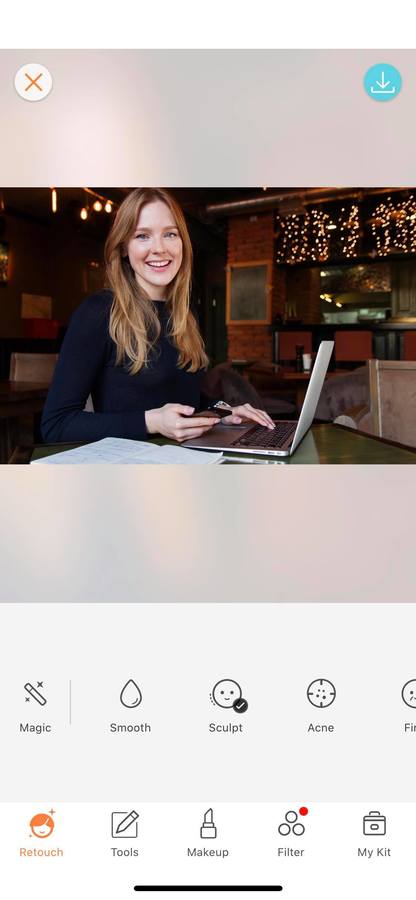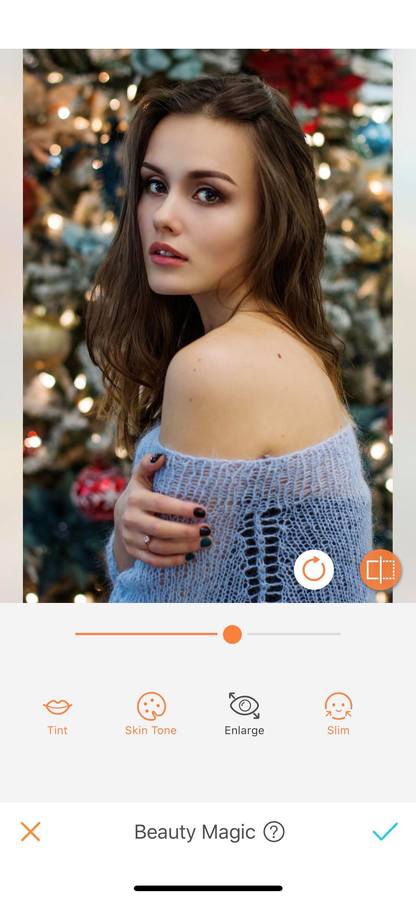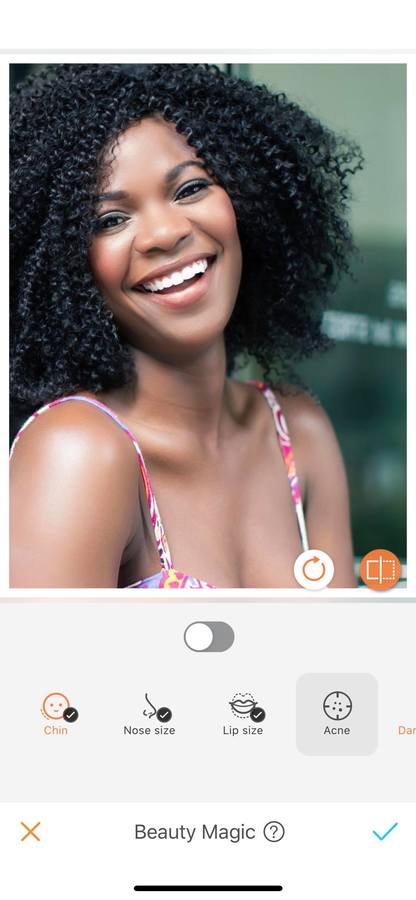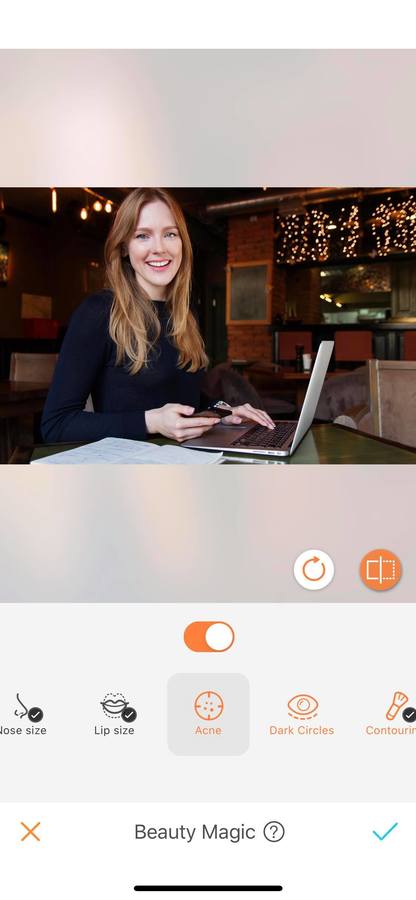 Manual vs Automatic
Even though the Beauty Magic tool will automatically determine which effects to use, you can still modify them. For example, if there is one of the effects you don't want using, simply turn it off. Other effects such as the Chin, Lip Size, Nose Size and more come with adjustable intensity. You can then simply drag the dot to either right or left to increase or decrease the effect.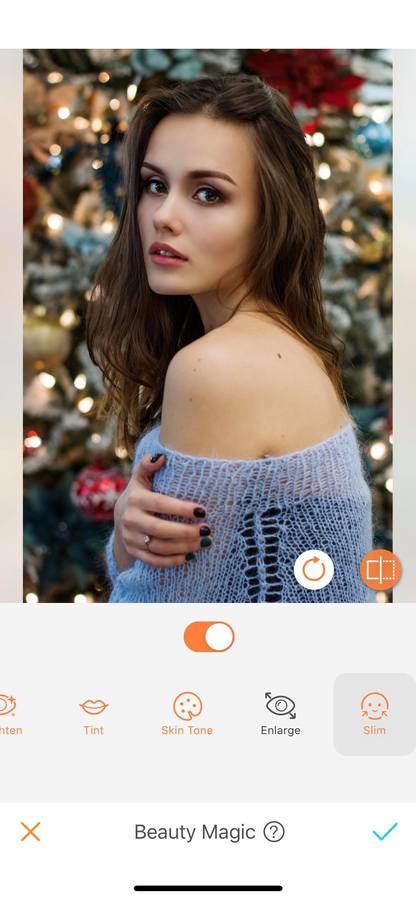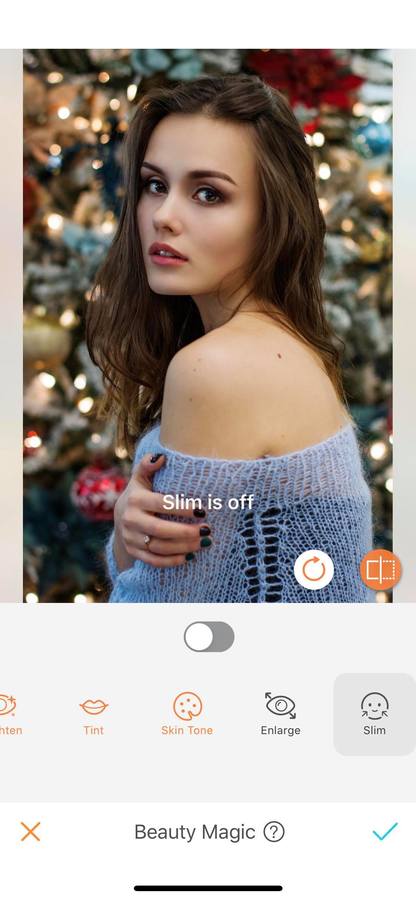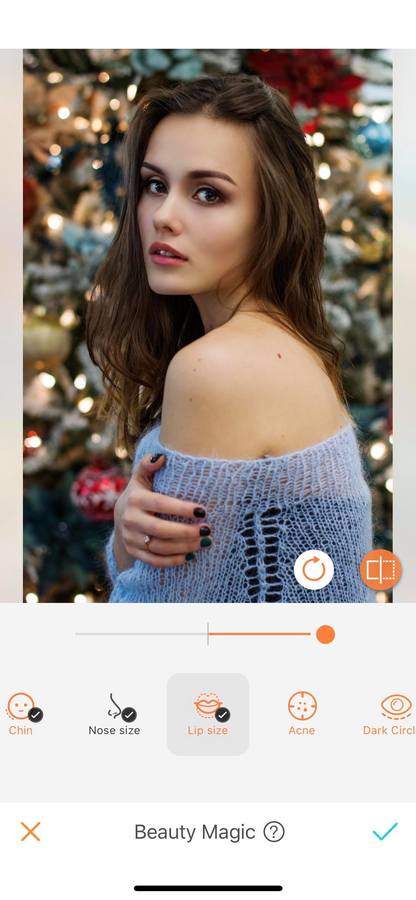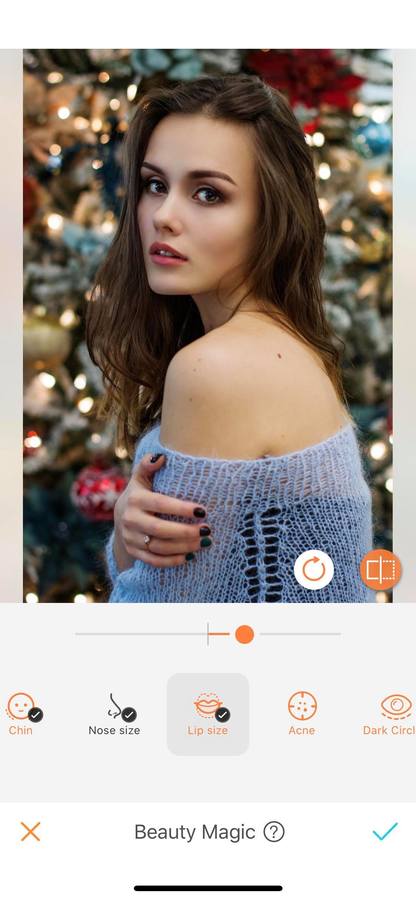 If you haven't tried the Beauty Magic tool yet, what are you waiting for? Head to AirBrush app, upload your picture and get that magical look! Show us the results on Instagram with the hashtag #AirBrushApp. Follow us on our official account @AirBrushOfficial and get a chance to be featured!