How to use: Filters
17 Jul 2020
In today's tutorial, we are going to learn how to use the Filter feature of the AirBrush app.
Filters are presets that modify a photo's contrast, brightness, saturation, and more. They also serve to alter the colors, shades, and textures. With the AirBrush app filter selection, upgrade your pictures in a simple click!
This feature provides you with a wide variety of filters, from colder to warmer tones. You have lots of options you can choose from. However, some of these are only available with an AirBrush subscription.
Filters
Once you have uploaded your picture, open the Filter feature. You now have access to a selection of filters. Each category unlock a group of options in the same tone. These filters will give the same overall 'feel' to the picture but slightly changes the balance between the contrast, saturation, and highlights. This gives you the opportunity to use the right filter for your picture.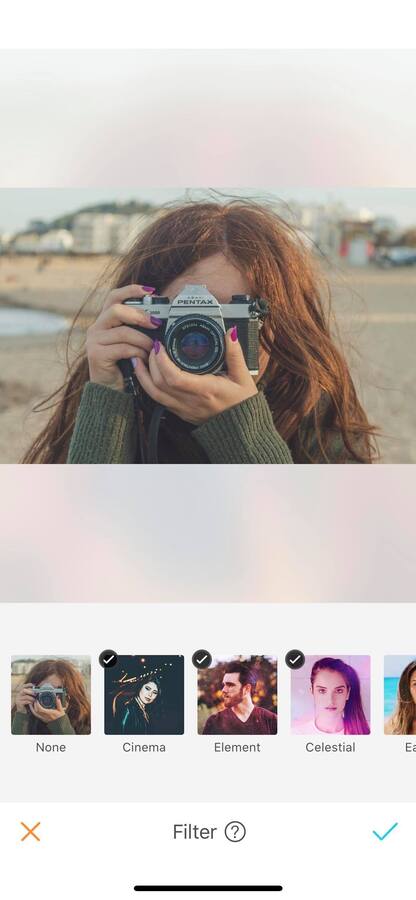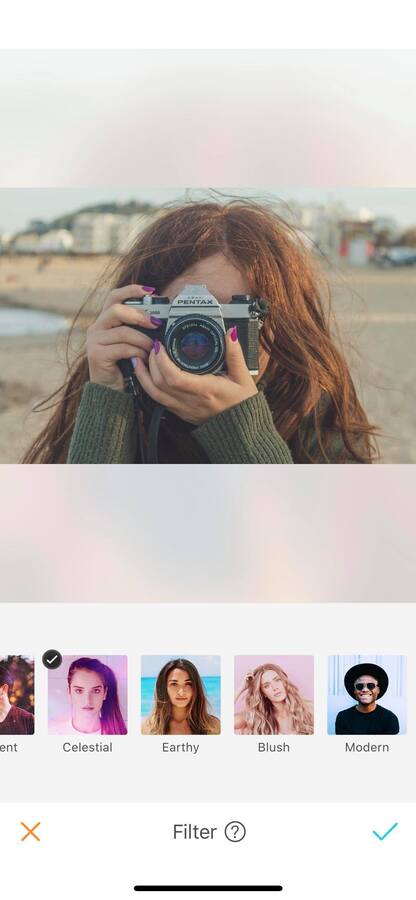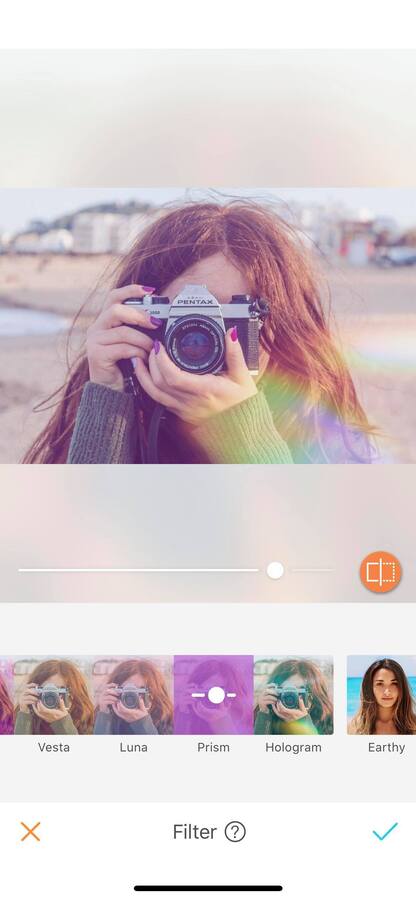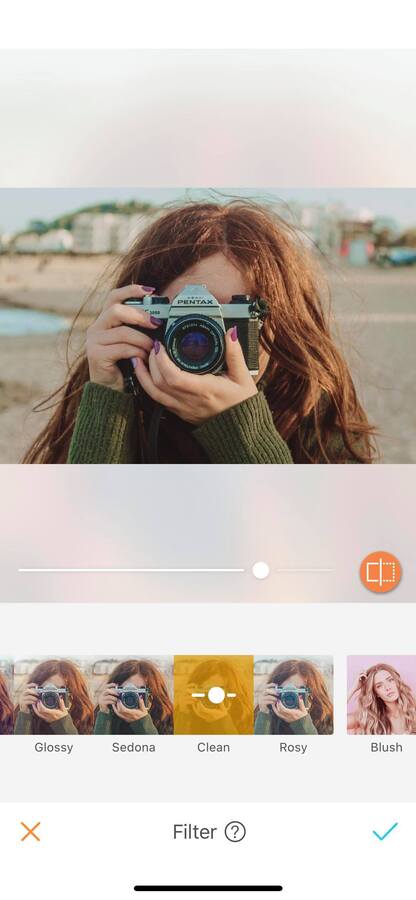 Once you have selected the one you like, you can increase or decrease its intensity from 0 to 100. To do this, simply drag the dot. Remember, "less is more". If you increase the intensity too much you could lose the 'natural' look of the picture.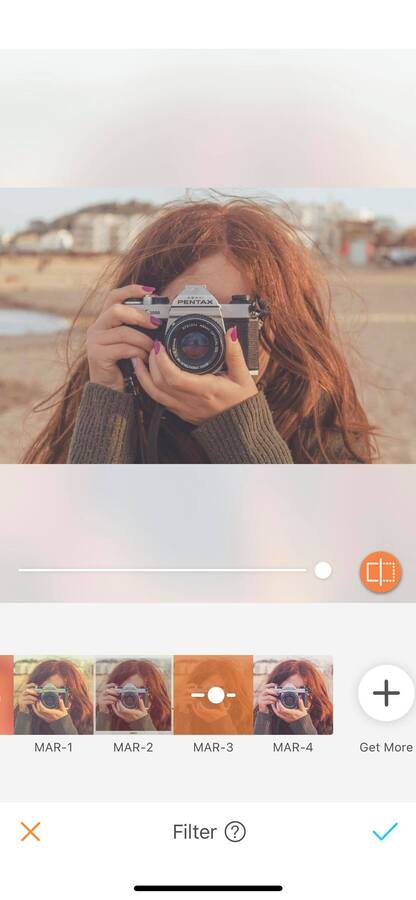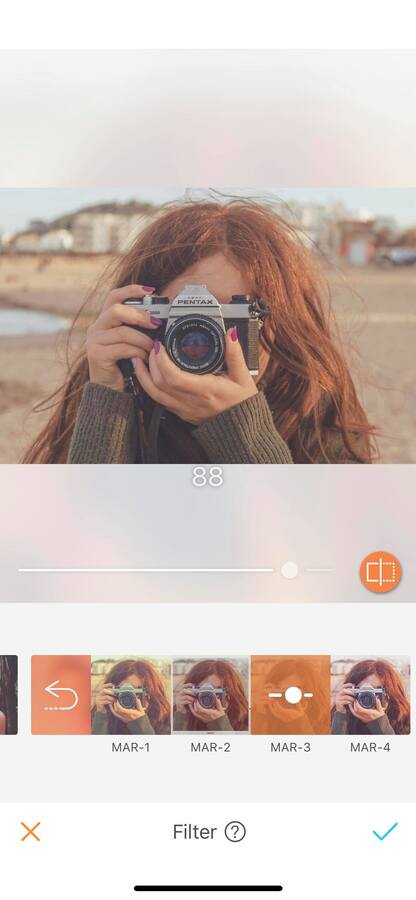 More Options
The AirBrush team regularly comes up with new options. As a result, they aren't all present on the main page when you open the feature. But don't worry you'll still have access to all of them, just download them from the menu. To do this, simply click on the Get More icon and a new menu will appear; you can now choose to download more filters. Some may be accessible only with an AirBrush subscription.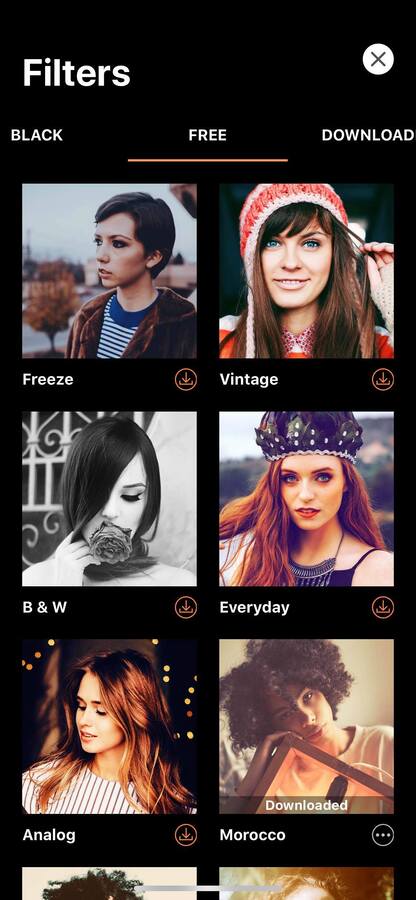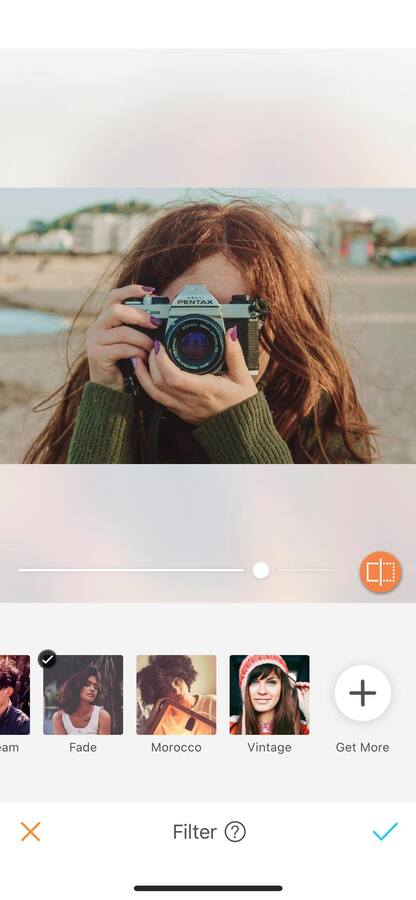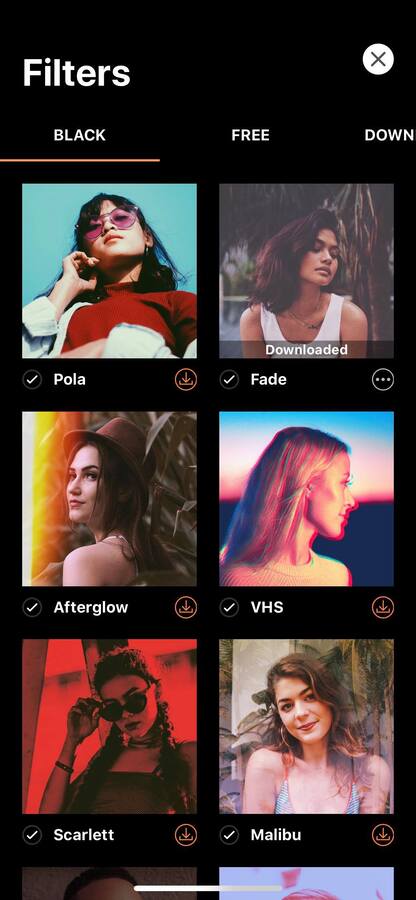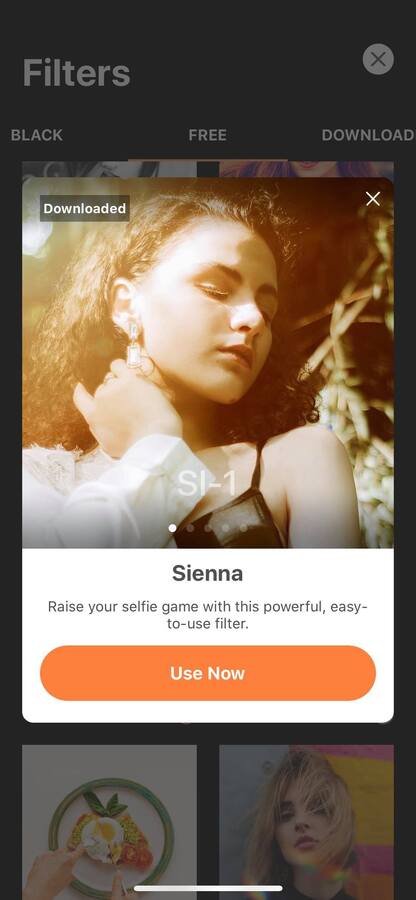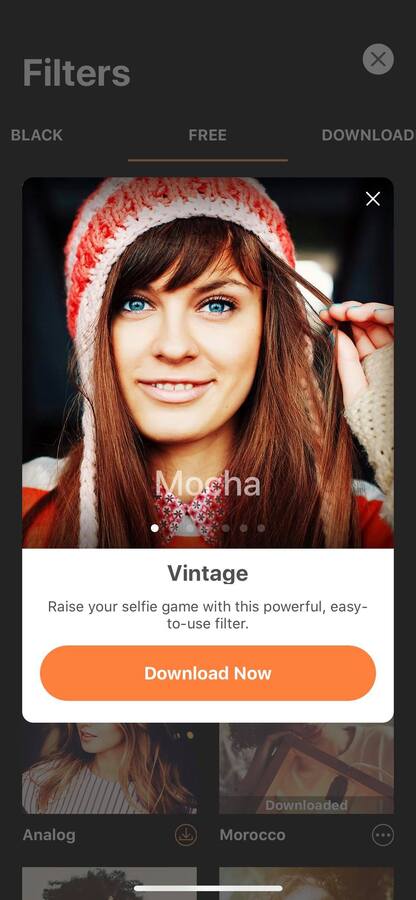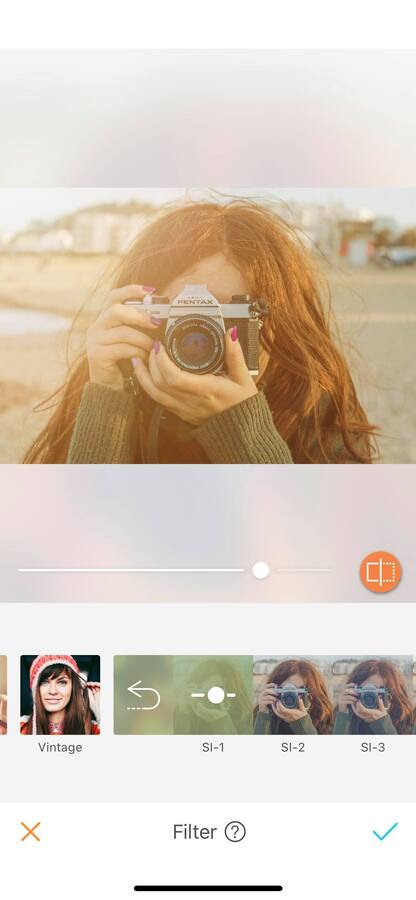 You can also choose to delete some of the filters you have in your main menu. To do this, select the 'Downloaded' option. You can now see all the ones you have previously acquired. If you wish to remove one, click on the three little dots and follow the instructions on your screen.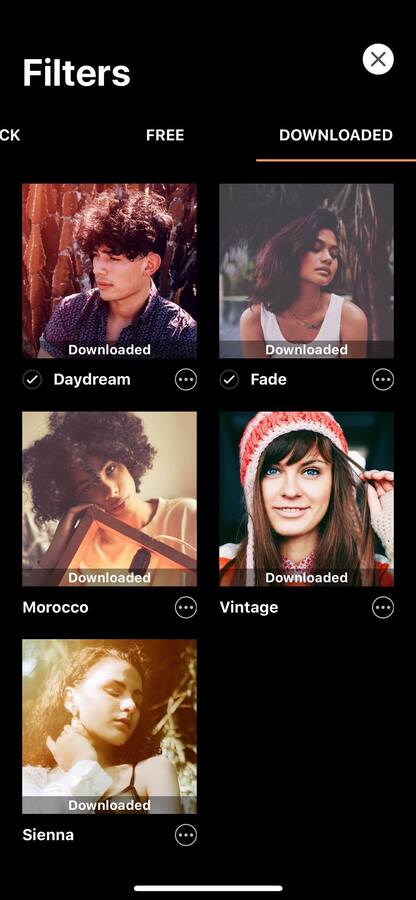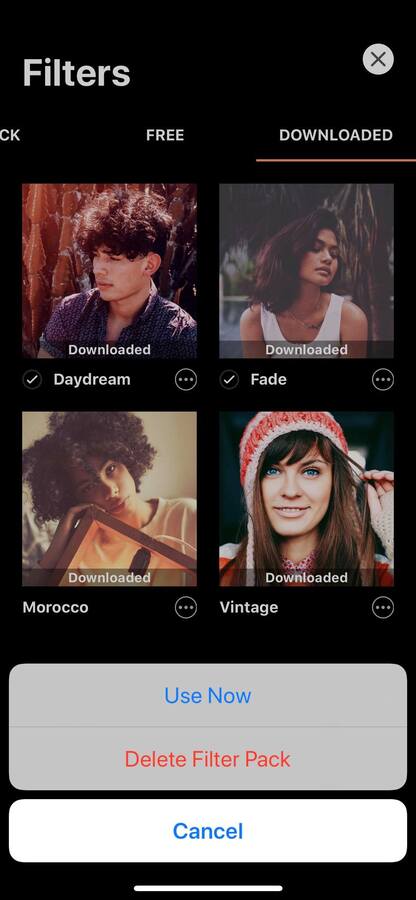 With the Filter feature, unleash your artistic touch and find the perfect style to match all your pictures! Show us the results on Instagram @AirBrushOfficial and join the AirBrush community!