Another amazing feature of the AirBrush app is the Firm effect. This feature allows you to easily erase your persistent wrinkles and expression lines giving you a fresh and young look in an instant.
Did you know expression lines and wrinkles can start appearing as early as age 20? Surprising isn't it? But don't worry the AirBrush app has your back.
In today's tutorial, we are going to learn how to easily use the Firm effect. For greater precision, you have the option to change the brush size.
Adjusting the brush size
Once you've uploaded your picture into the application, the first step in using the Firm effect is to adjust the brush size. To do this, click on the Size icon and drag the dot to the right to increase the size. To ensure precision, the brush size goes from 0 to 100. While editing, if needed, don't hesitate to change the size of the brush.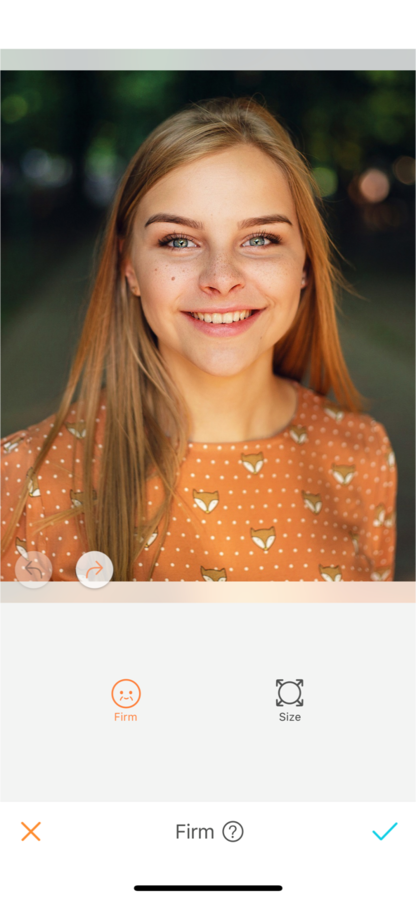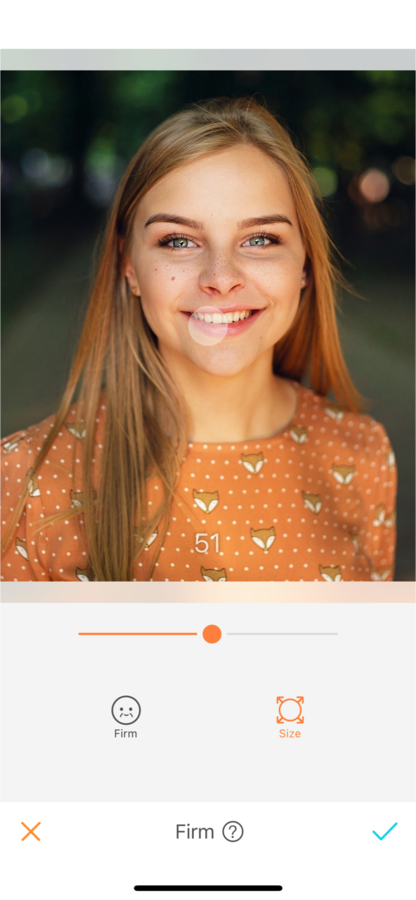 The Firm Effect
Once you've adjusted the brush size, zoom in as much as needed and simply swipe on the areas where you want more firmness. To improve the precision in your editing, a zoom window will appear on the top left of the screen. In a simple movement, small wrinkles and expression lines are erased, leaving behind smoother and younger skin.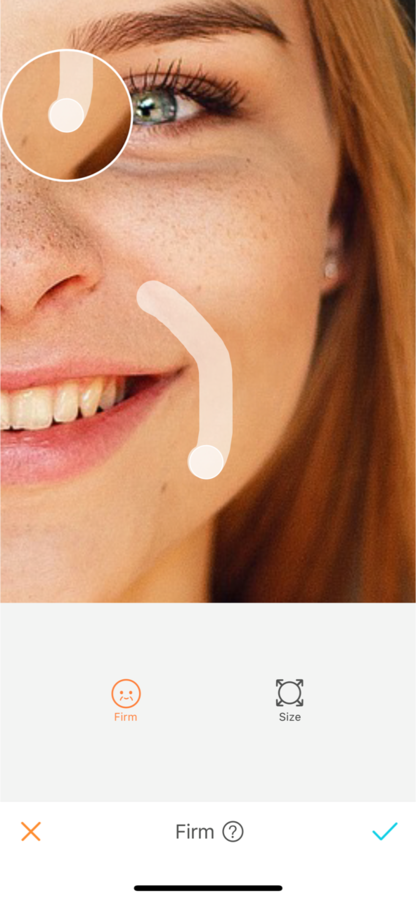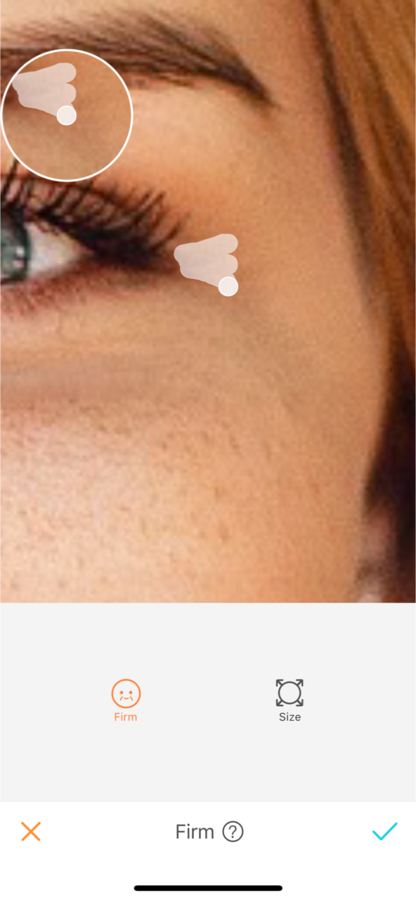 Do you love AirBrush and use the app daily? Join the AirBrush community on Instagram at @AirBrushOfficial, and follow us for more content, video tutorials and chance to be featured on the page with the hashtag #AirBrushApp.