With Pride Month in full swing, there's no doubt you've taken loads of stunning photos you'll want to share with the world. And since we all love online validation, we encourage you to take it up a notch. AirBrush has you covered. We've compiled a set of can't-miss features that are Pride-themed to clearly communicate what you're celebrating. Let's jump into this list of the best Pride Month features AirBrush has to offer.
Pride was inaugurated on June 27, 1970 in multiple cities in the USA. The main event is typically a pride march to celebrate strides in societal and self-acceptance, as well as, strides in legal rights. The marches take place around June to commemorate the 1969 Stonewall riots in New York City, where the resistance against discrimination came to a head and into mainstream awareness. To help maintain that awareness and continued fight for equality, AirBrush offers our Pride Month features for your editing pleasure.
Fierce Makeup
If you didn't have time for a glam beat, our Fierce Makeup looks are here for you. It's one of our Pride Month features that can help you celebrate out loud and proud. There is the classic rainbow, of course, in the Chromatic look. But you could also go for the toned-down effect of Festival or Rainbow. You may think the rainbow theme is played out but on the other hand, there's no mistaking your message, especially this month.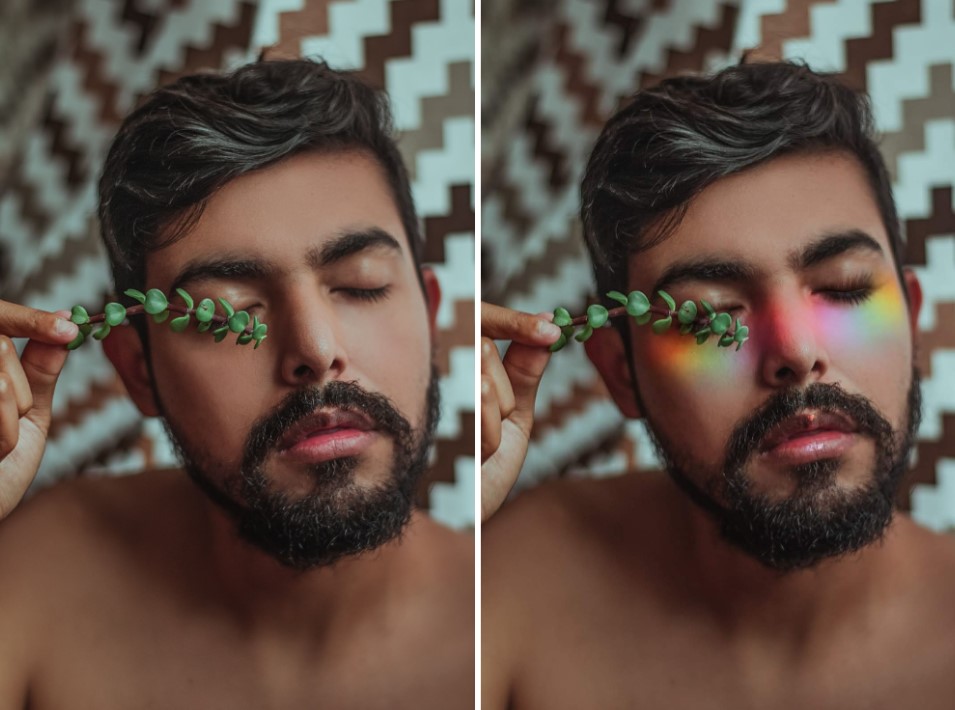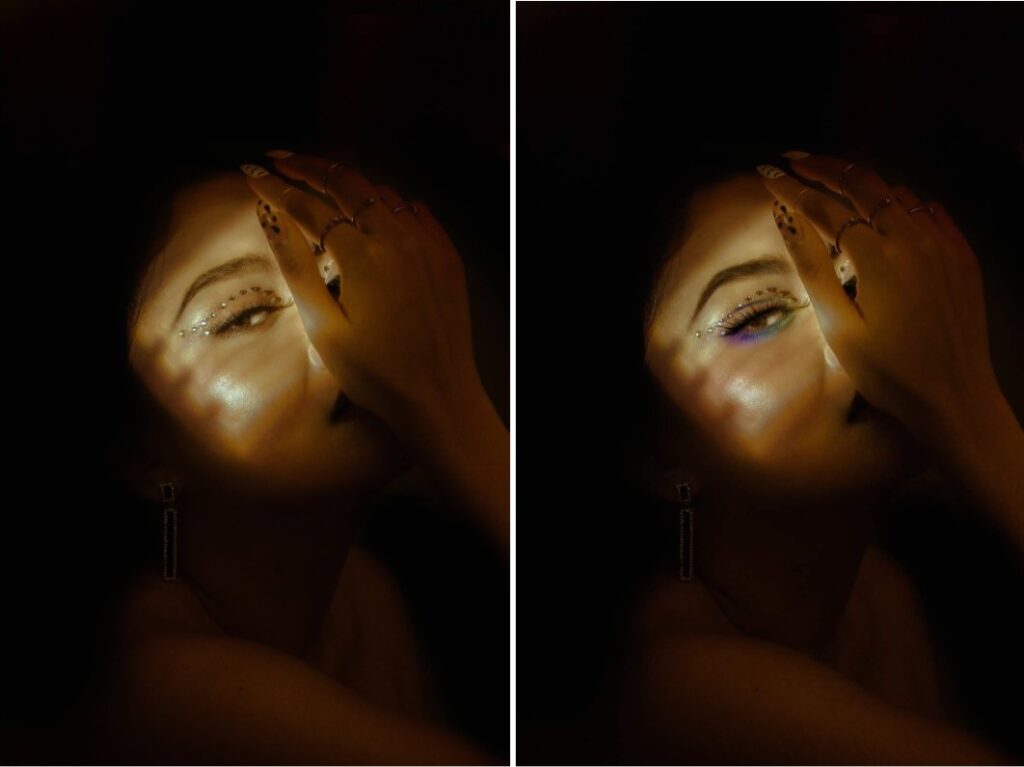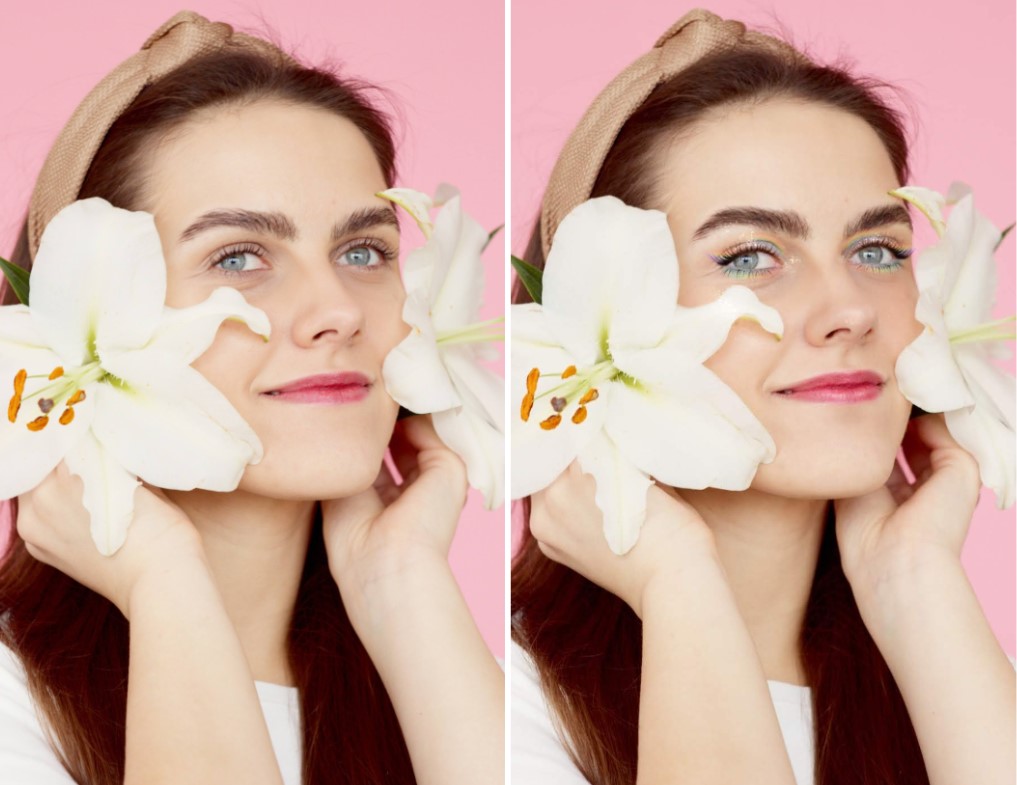 If you want, you can avoid the traditional Pride looks. With our Fierce Makeup looks we offer three more sets that will have you feeling yourself. Holo and Prism offer delicate looks with lavender sparkle and sweet pastels respectively. The last of the Pride Month Makeup features is Queen. This is a bold look that lets onlookers know that they are invited to witness your majesty!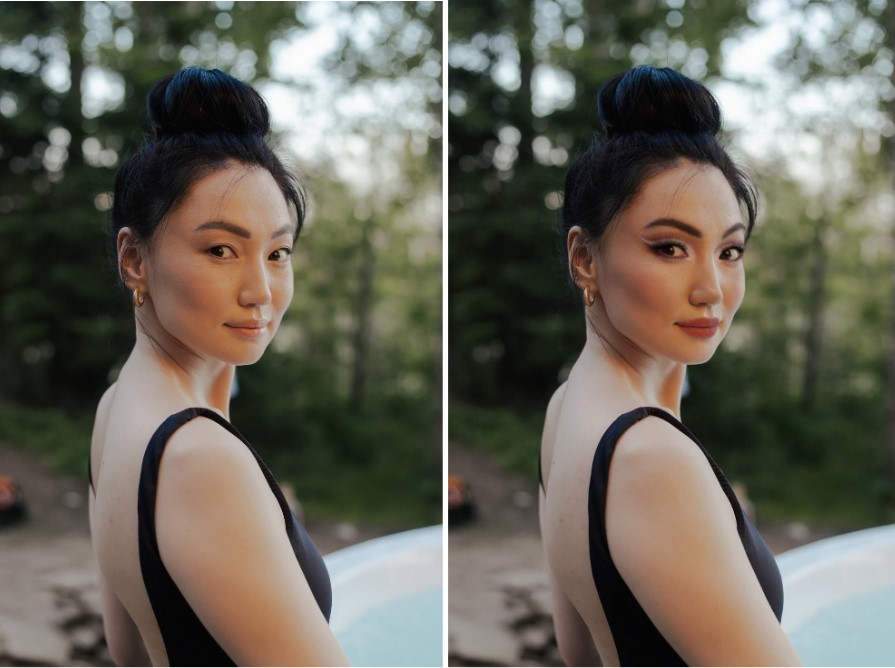 Pride Filters
Pride Month Filters features aren't about covering anything up but about choosing how intensely you want to sprinkle that Pride sparkle on your photos. Our Pride Filters share a theme but there's a flavour for everyone. Colorful and Inspired offer a sharp, refracted look over your photos which is best suited to more somber pics. Pride is a celebration but it's also a time for serious reflection on how far the LBGTQ community has come and how far they have to go.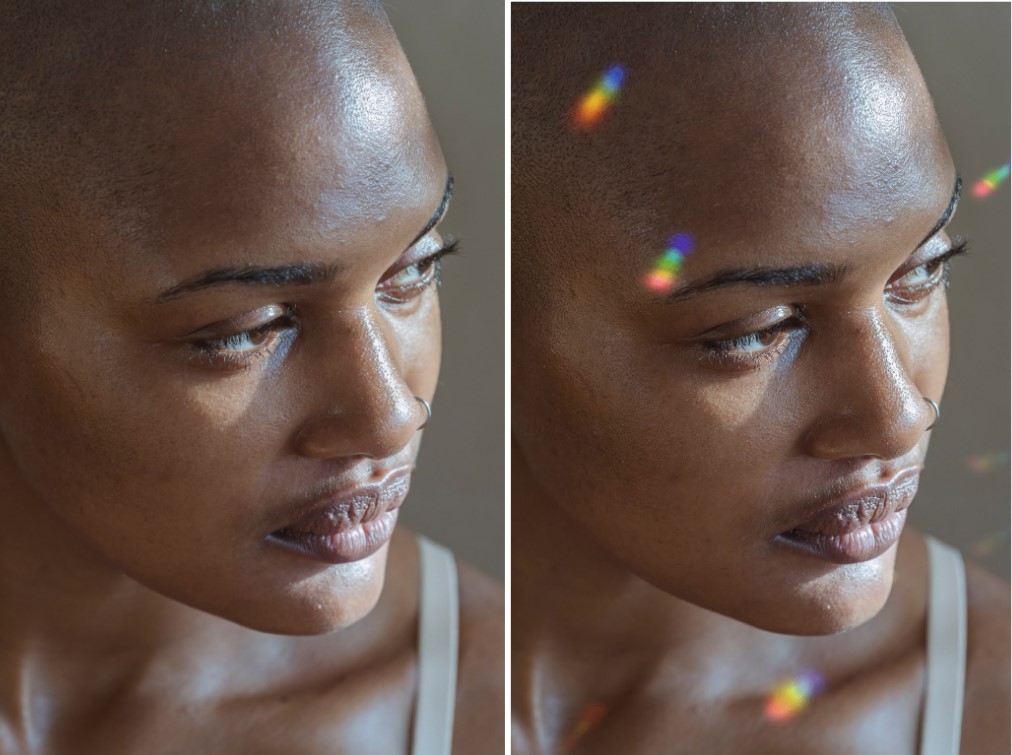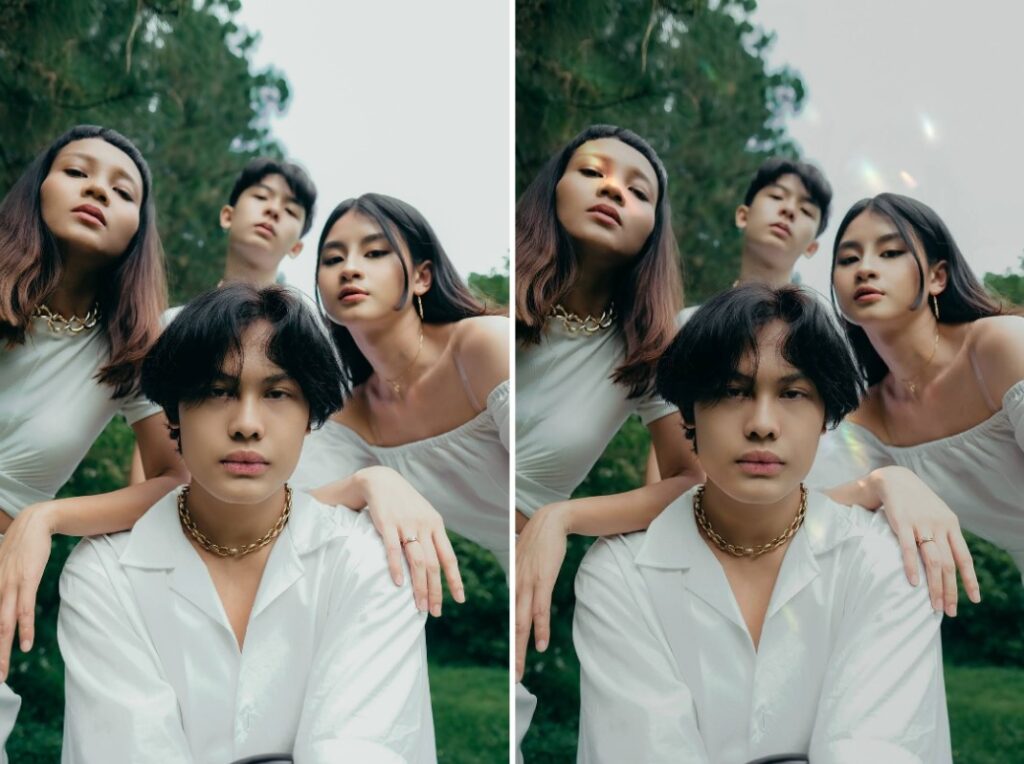 The Brave and Powerful Filters are more dreamy and hazy, and are definitely suited to romantic photos. And that doesn't mean having a partner(s) in the photo. Romance is a mood and feeling you can invoke all by yourself. That's part of celebrating Pride. Chiefly, continuously falling in love with yourself and fully taking up the space your existence is entitled to.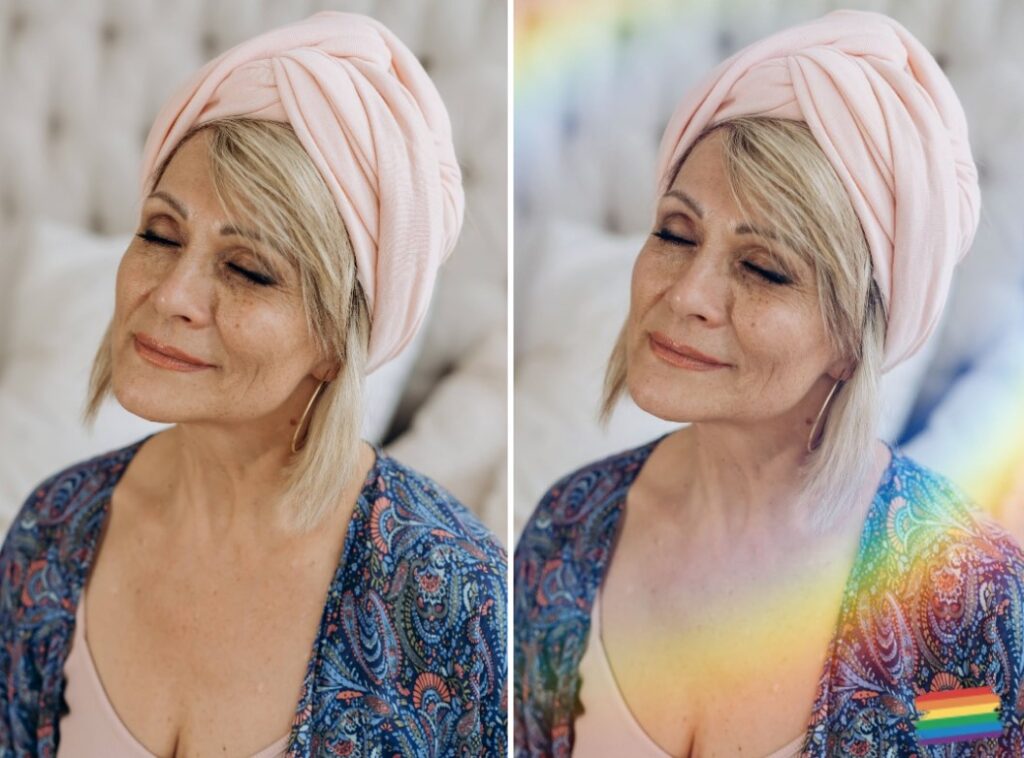 Creative and Valiant are prismatic light flares that don't take up too much real estate in your photos. This Pride Month feature sends a message without distracting from the subject of the photo. Use in portraits or crowded streets, or with landscapes and cityscapes.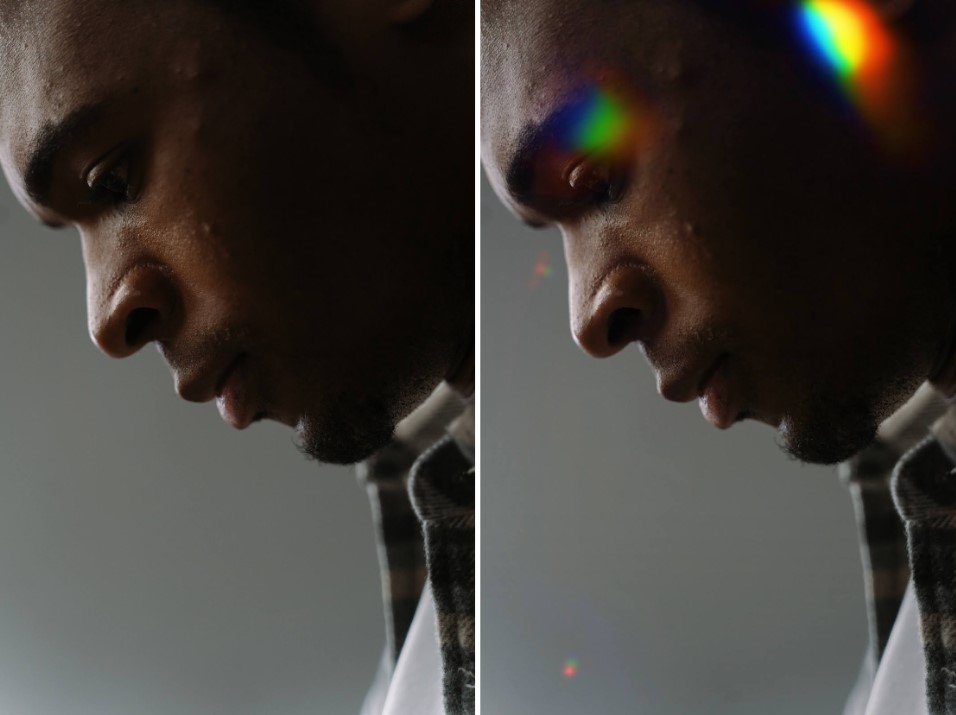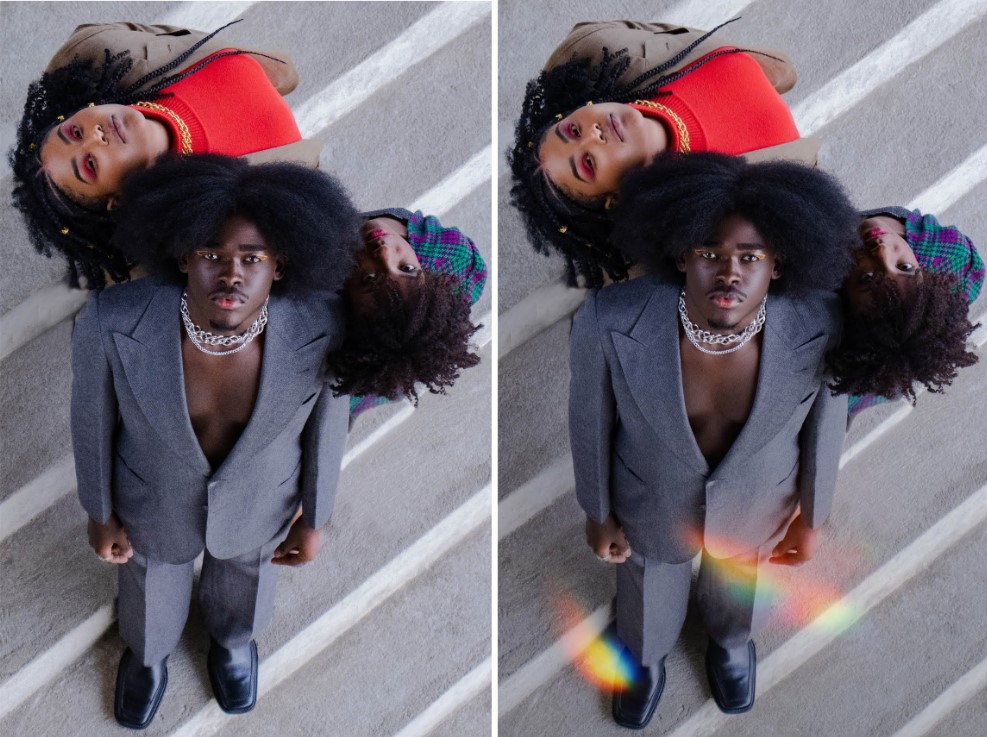 After the Storm
The rainbow was adopted as the early Pride symbol to represent the diversity and unity of the LBGTQ community. As for us, the rainbow also represents the light and beauty you discover after the storm of coming out. Not that it's a dramatic experience for everyone but for a significant portion of the community, internal and external battles are hard fought to get to fly the rainbow flag high. That's the concept behind our seven Pride Backgrounds.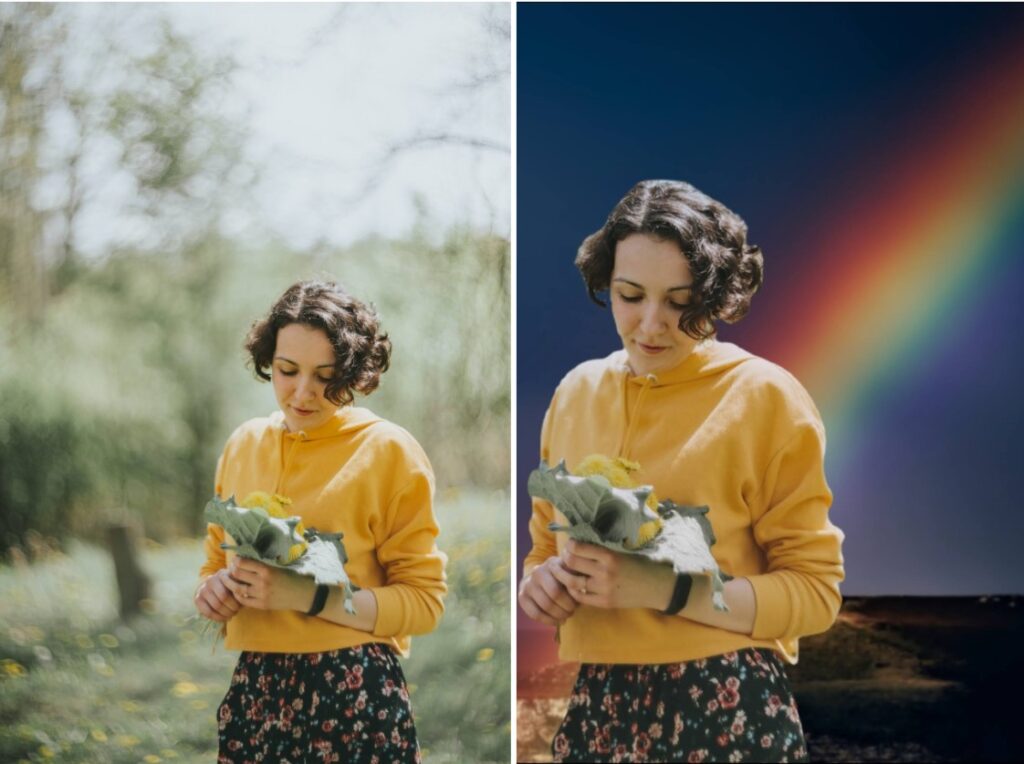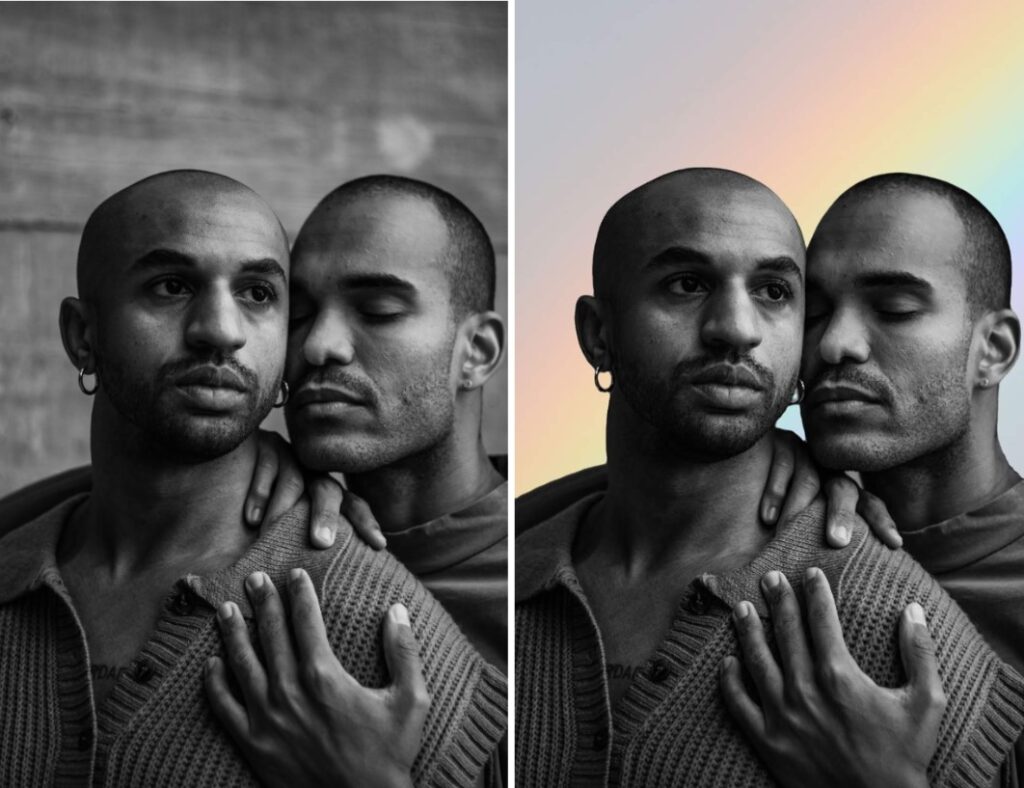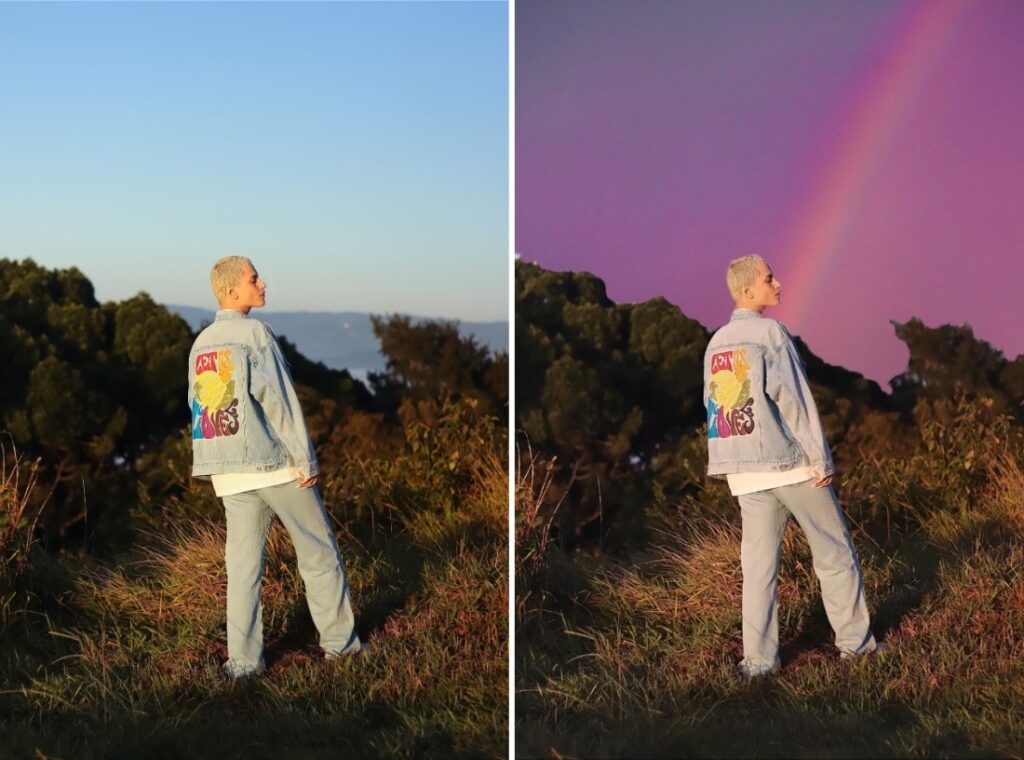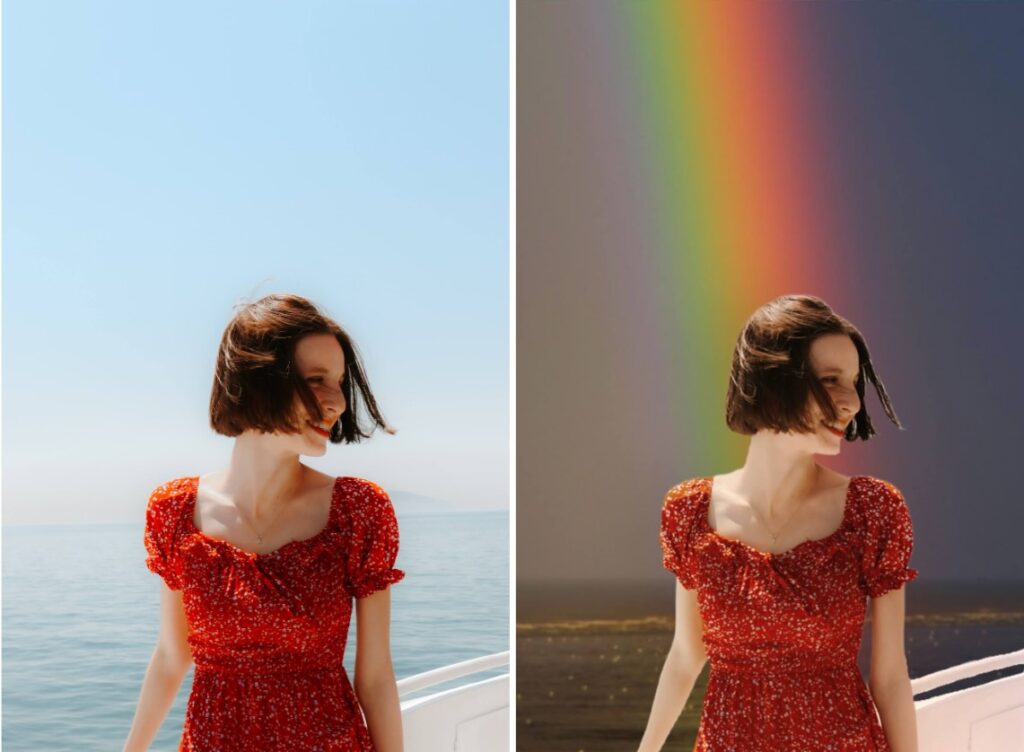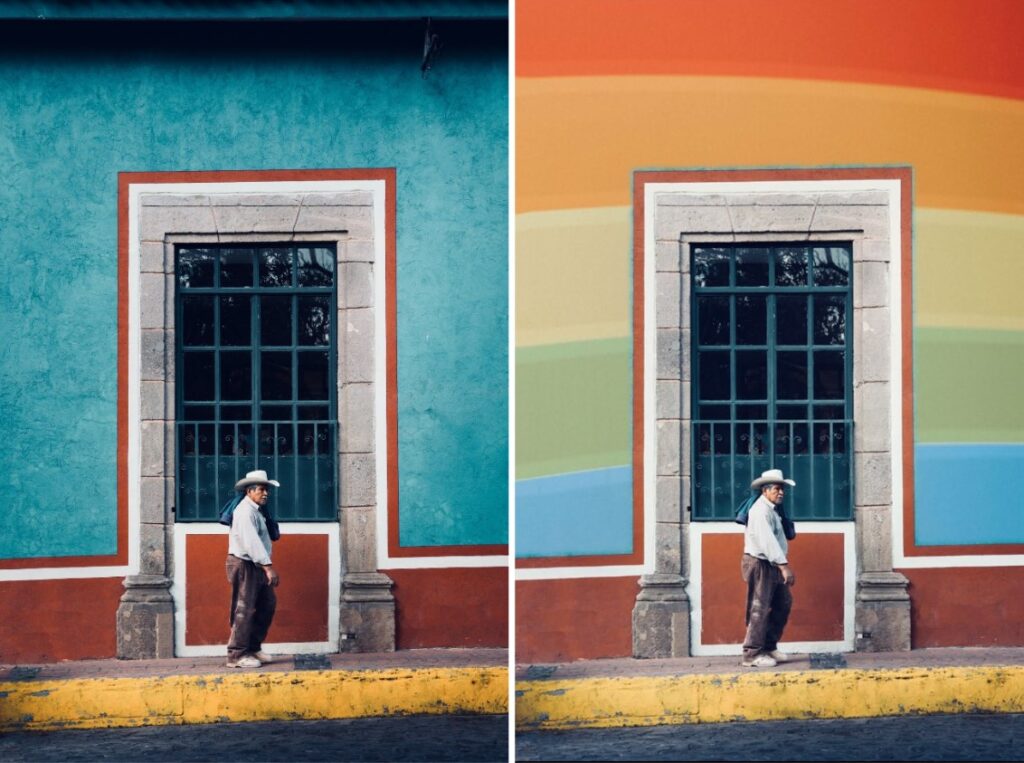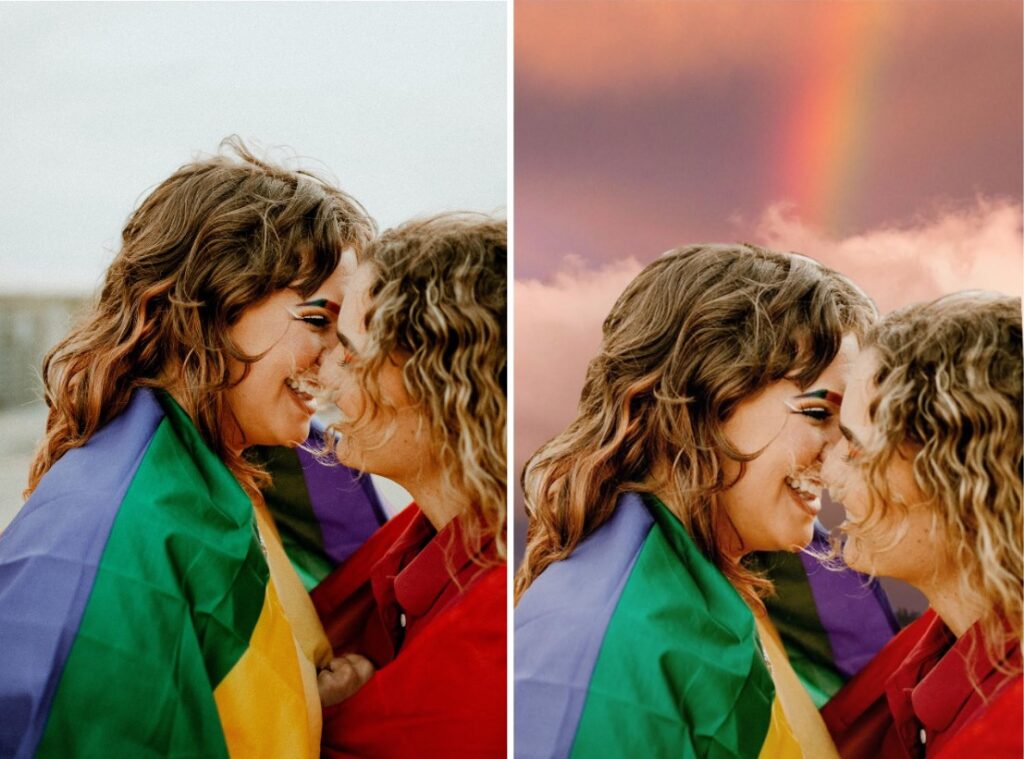 AirBrush, the easy photo editor, celebrates the hard-won Pride that the LBGTQ community has cultivated and seeks to protect with the annual observance. You can turn any photo into an expression of Pride using one of our Pride Month features. Your creativity is the only limit to the stunning pictures you can create, so show the world what pride looks like by showcasing your authentic (and colorful) self! Don't forget to use the hashtag #AirBrushApp when you publish your photos and follow us on @AirBrushOfficial for our latest photo editing tips!.