If you're almost due or you're planning months in advance, a newborn photoshoot calls for consideration. Of course, AirBrush is here to guide you through the necessary steps to pull off your child's first photoshoot. Keep reading to get a handle on how to pull off this memorable documentation session.
Schedule your shoot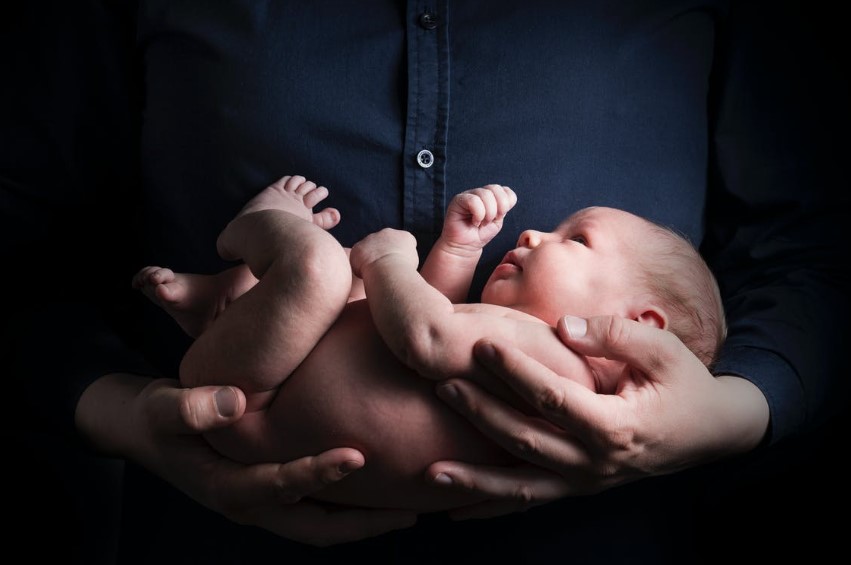 Most professionals agree that a newborn photoshoot should take place one to two weeks after birth. So if you're the mother, you'll need to take into account the fact that you'll still be healing and may need extra hands to assist the photographer and you. Secondly, try to schedule your shoot in the morning as babies tend to be less cranky and upset in the a.m.
Feed the Bear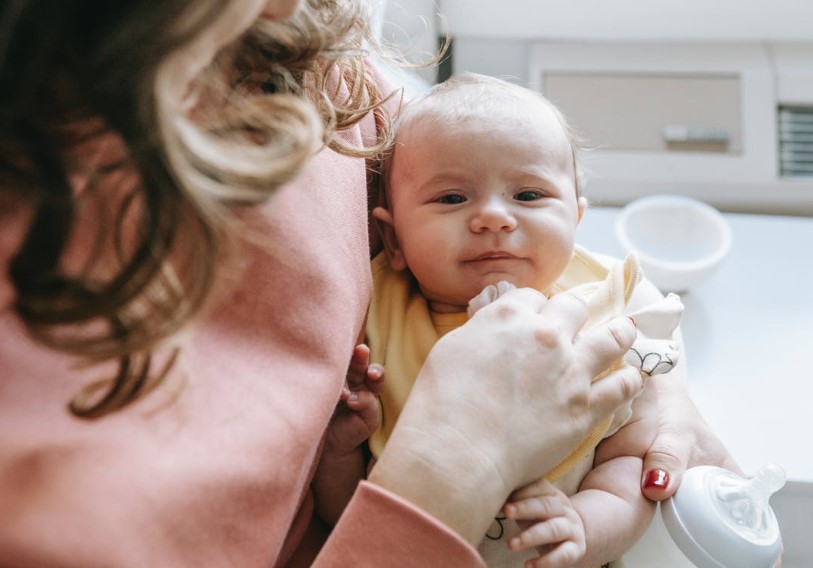 We don't mean to sound dramatic but this is a critical part of a successful newborn photoshoot. Ensuring that the little one is fed, is just one less thing that can cause him or her to start crying. A hangry baby can take a while to calm down, which will use up your precious camera time with the photographer. Try to time a feeding 20-30 minutes before the session starts.
Time a Nap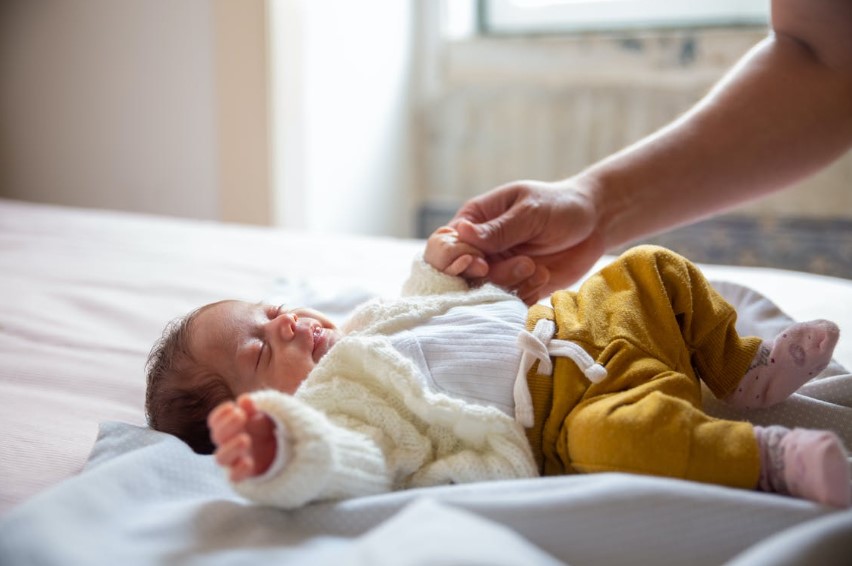 A second factor you can take care of is to get your baby to sleep for most of, if not the whole, session. A baby is at their most predictable when passed out, so plan to keep them awake until just before the newborn photoshoot. Although you'll still be getting to know your baby, bring any toys, blankets or pacifiers that soothe your baby and will encourage them to drift off.
Handpick your Props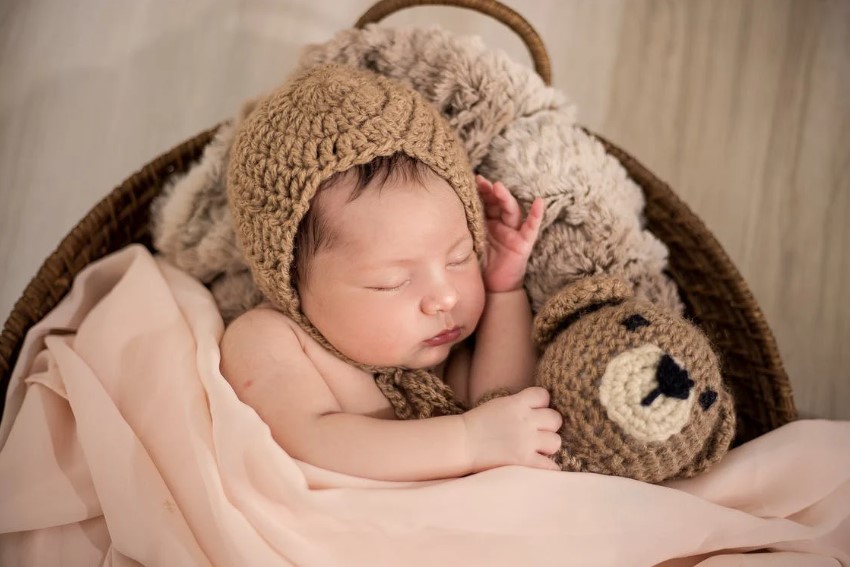 Props can be a bit overwhelming, especially in the newborn photoshoot niche. So you really need to create a nest of blankets? Perhaps twelve different headbands is overdoing it? instead, try to get more intentional with your selection. Can you include a piece of heirloom jewellery that will someday pass to your child or maybe a beloved hand-knit blanket from your own mother can swaddle the family's new addition?
Finish up with AirBrush
Once you've got the shot you want, use AirBrush to perfect your edit. As an added bonus, we've added some new Backgrounds and Filters for Mother's Day that'll deliver that sweet, soft effect perfect for a newborn photoshoot.
Background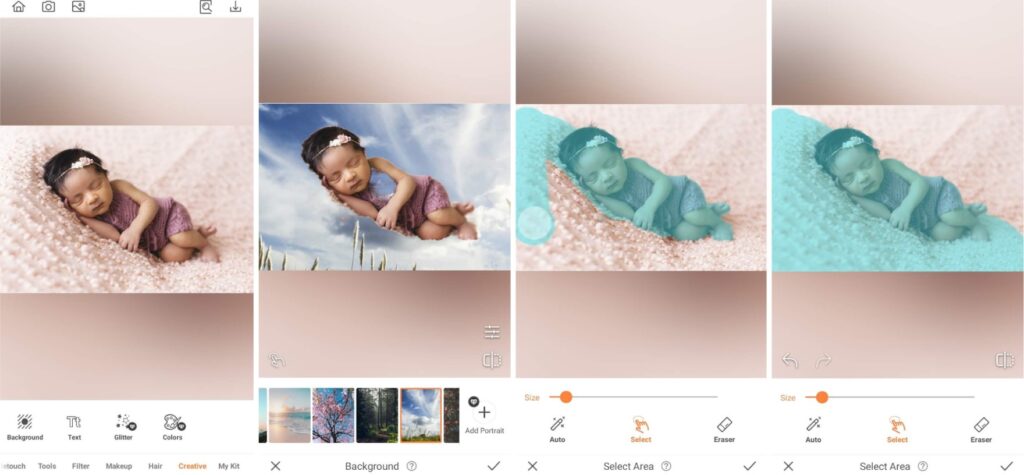 In case you aren't able to lay down a super fluffy, aesthetic blanket or in case you're short on props, our new Backgrounds offer a few a options that are sweet enough for your new baby.
Go to the Creative Tab on the Main menu.
Select Background
Scroll and choose any of AirBrush's existing backgrounds or upload your own.
Adjust the scale of the subject by pinching in and expanding out.
Use featurettes like Blend, Edge, Brightness, Blur or Eraser to perfect your edit.
Tap the checkmark to save your edit
Filter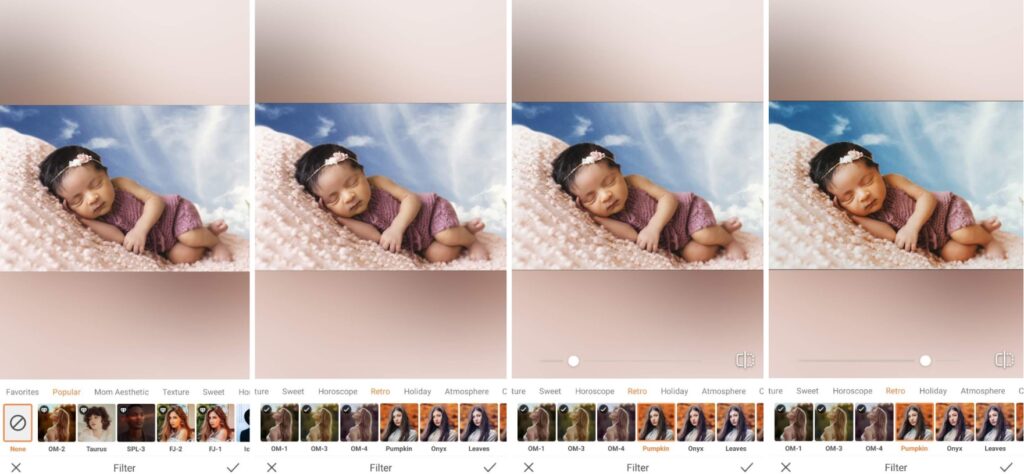 The finishing touch is always perfected with a Filter from AirBrush. You can find the newest ones under Mom Aesthetic
Go to the Filter tab on the main menu.
Go to the tab on the main menu
Choose the most suitable option to apply
Toggle the intensity with the slide bar
Tap the checkmark to save your edit

With these tips, you have a great frame of reference to guide your photographer or conduct your own at home newborn photoshoot. Get your shots posted with AirBrush, the easy photo editor, and then tag them with #AirBrushApp so everyone can have a look. Then, follow us @AirBrushOfficial on Instagram for our latest tips, tricks and hacks!