The hair color trends for 2022 are bold and fun. You may have had your eyes on them for some time but can't quite bring yourself to commit. We understand, dying your hair is a big commitment that can't be taken lightly. Luckily, AirBrush is here with the solution! Not only do we have 17 amazing Hair Dye options for you to choose from, but within this extensive collection, we've got the five hair color trends that will be popping off this year. And you get to sample them all without ever making a salon appointment!
Bubble Gum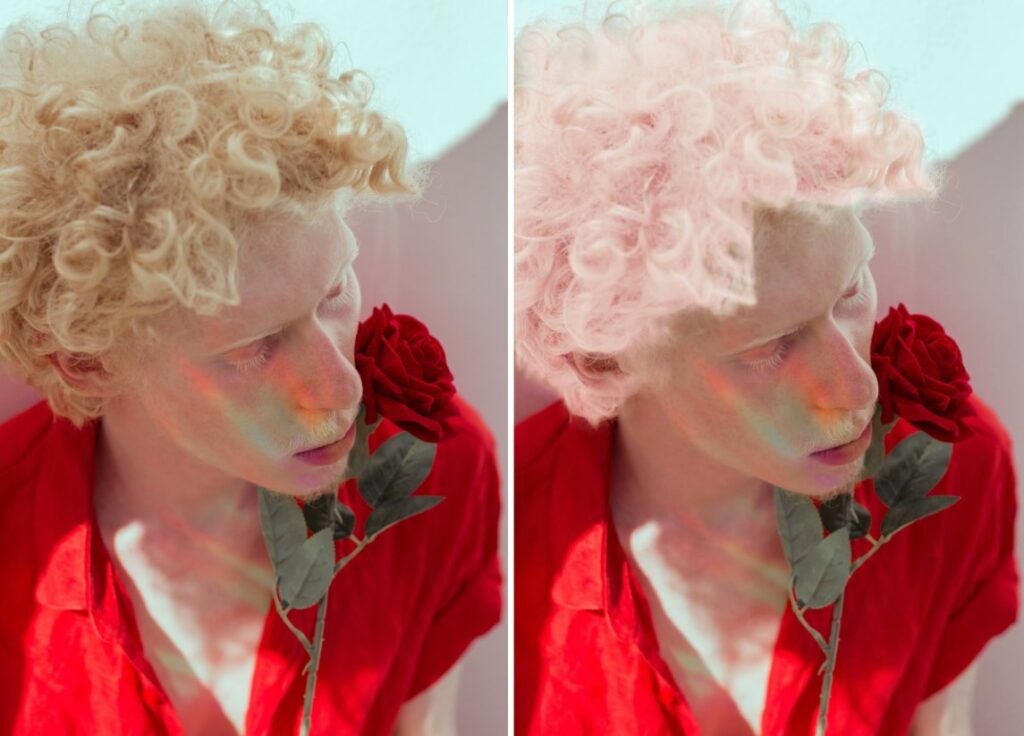 The classic, punky eye-catching color works to throw an unexpected element to your photo. Pink is associated with gentleness and empathy and you can invite more of that into your life with Bubblegum, the first of the hair color trends.
Pony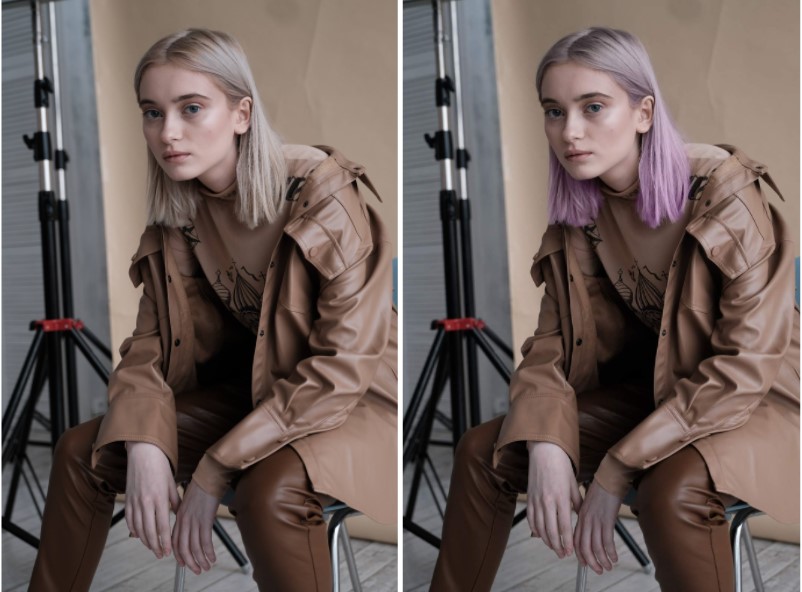 This fun purple hair color trend is meant to turn a lot of heads. Purple is normally associated with royalty and notability and that's what Pony brings to your pics. Swipe along to catch all the stray strands. Be sure to use the eraser tool if you make a mistake.
Evergreen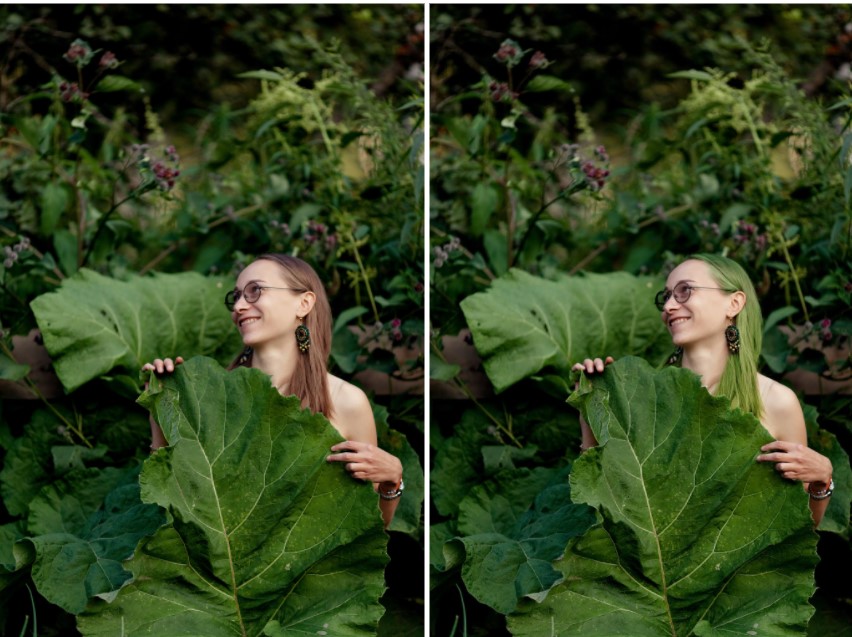 Another color with deep roots in the punk scene, AirBrush's Evergreen gets you the look in one tap. This hair color trend is representative of change and rejuvenation. It's definitely still early enough in the year to get behind these themes for yourself.
Galatic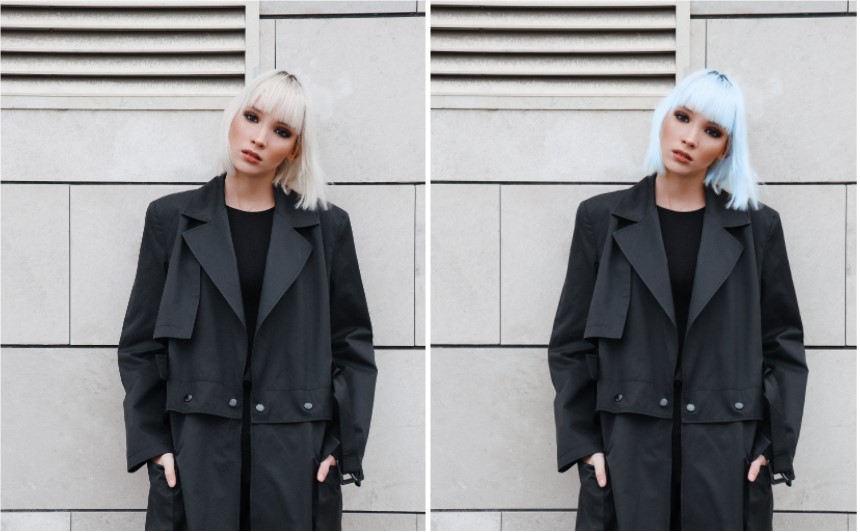 This bright blue color, is linked with calm and tranquillity. Galactic can be toggled via the slide bar to increase or decrease the intensity, so you decide how much of a peacemaker you want to be!
Mermaid (the wildcard)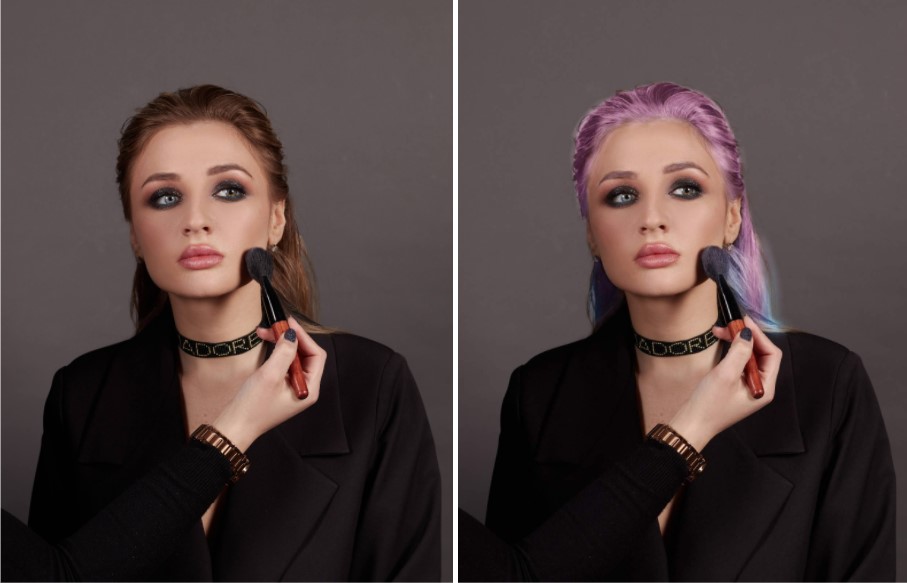 If you looking for something even more dramatic and attention-grabbing, check out Mermaid which delivers a purple and blue ombre effect with blue tips. This hair color trend is for those signaling to all that this year is one of the things falling into place for you.
Out of all these hair color trends, you're sure to find at least one that conveys how you feel or want to feel about 2022. Once you've got the hair in your photos edited, tag your pics with #AirBrushApp so everyone can find them. Then follow @AirBrushOfficial to get our latest tips, tricks, and hacks!