If you own a four-legged friend, your camera roll may already be filled with candid photos of them. But you can further cement their status as part of the family by taking their portrait. AirBrush has a few tips you can utilize when taking your International Dog Day photos. We definitely recommend implementing a few so that the photoshoot feels like "Must Love Dogs" rather than "Dog Day Afternoon".
Poised Poses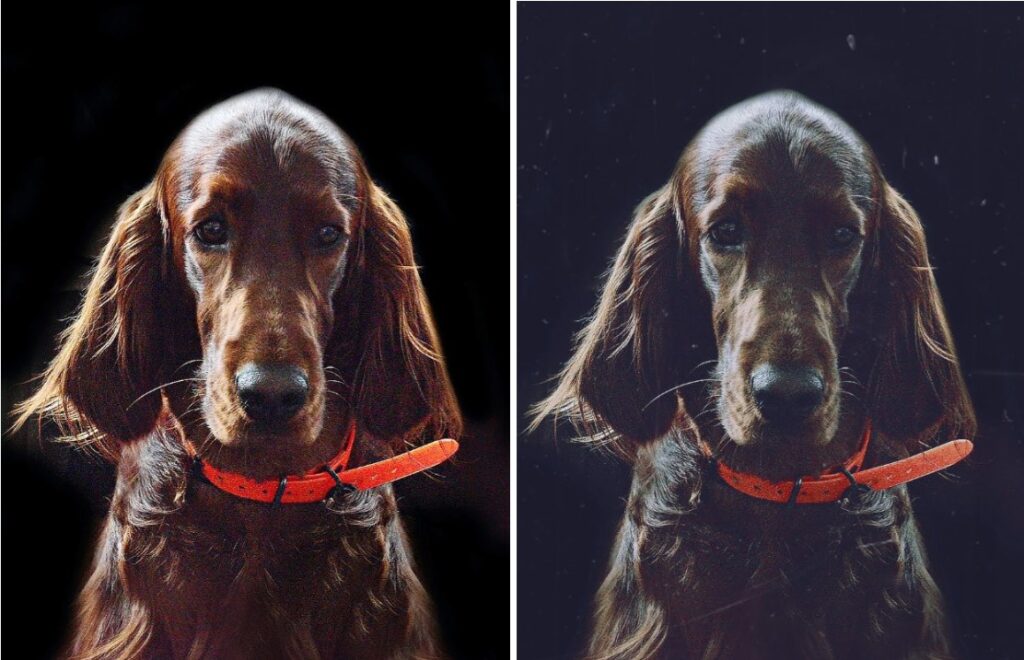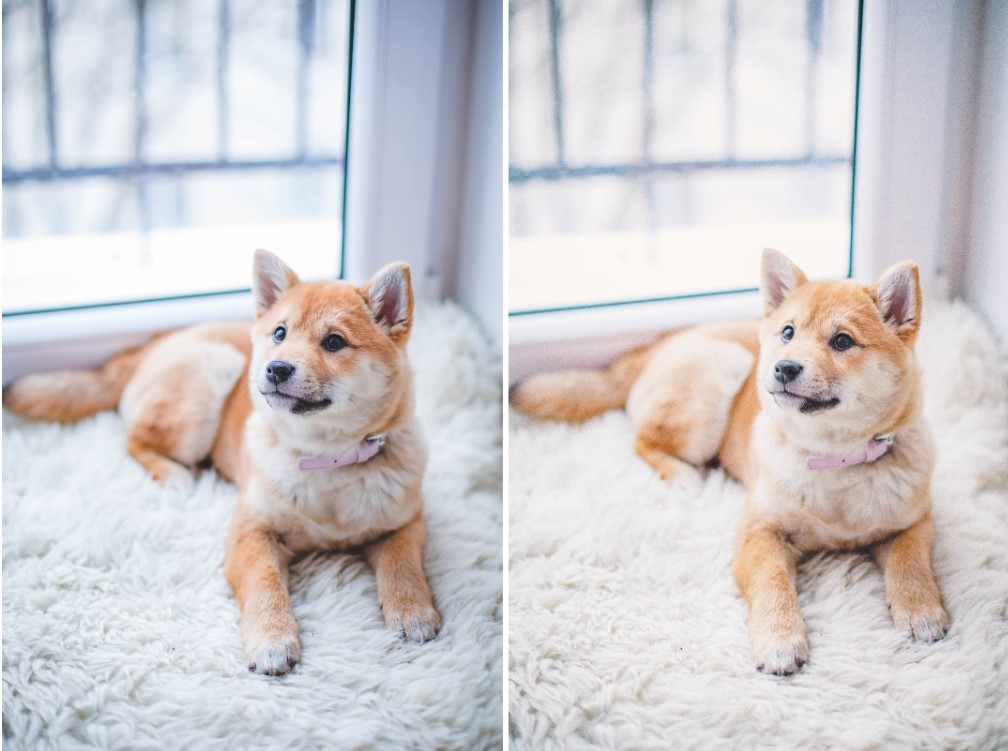 If you want to go for something classic and it suits your dog's personality, try a static pose. Once your dog can (and will) hold a pose for a few minutes, try capturing them sitting, laying down or even a cute begging pose. Keep in mind that you can move around your dog and shoot in profile, so even just having them standing is an option. This way you can show off more of their coat and unique coloring or markings. Use a muted Filter like Dust- 4 to give that heritage look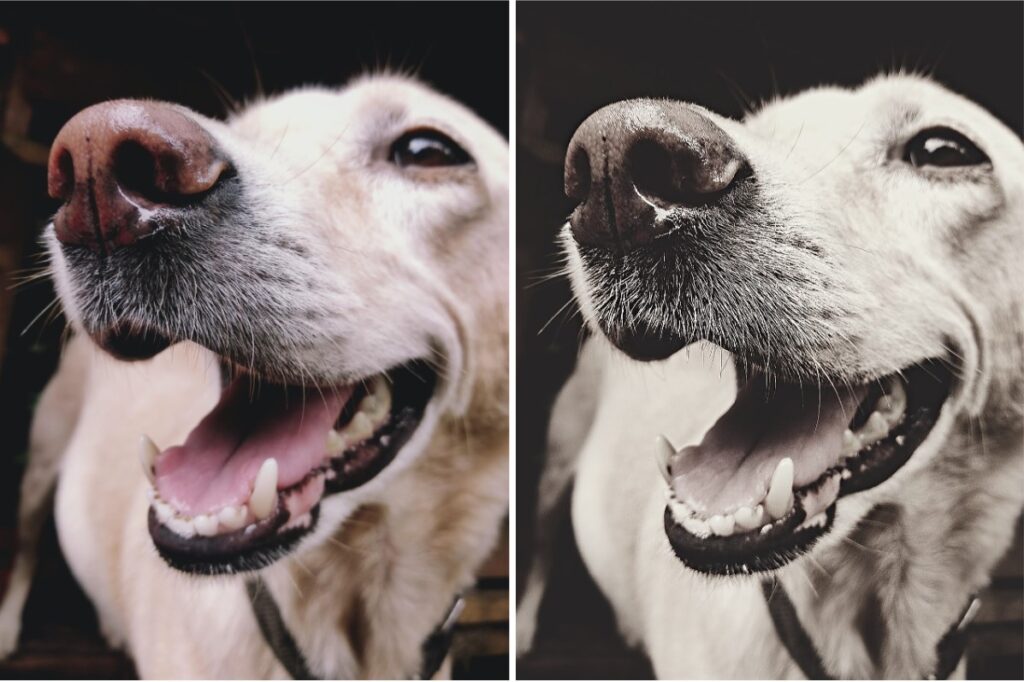 Additionally, you can try a macro perspective and get up close to your dog. This allows you to capture soulfulness in the eyes and lots of texture in their fur. Adding a black & white Filter like Rustic, along with Details, completes the photo.
Props & Accessories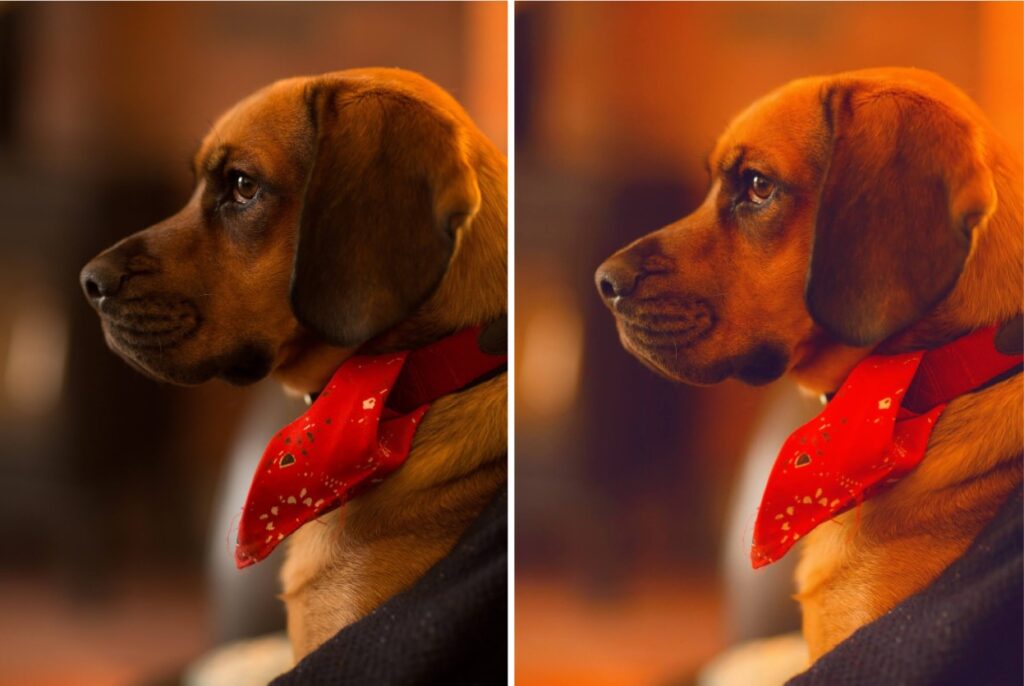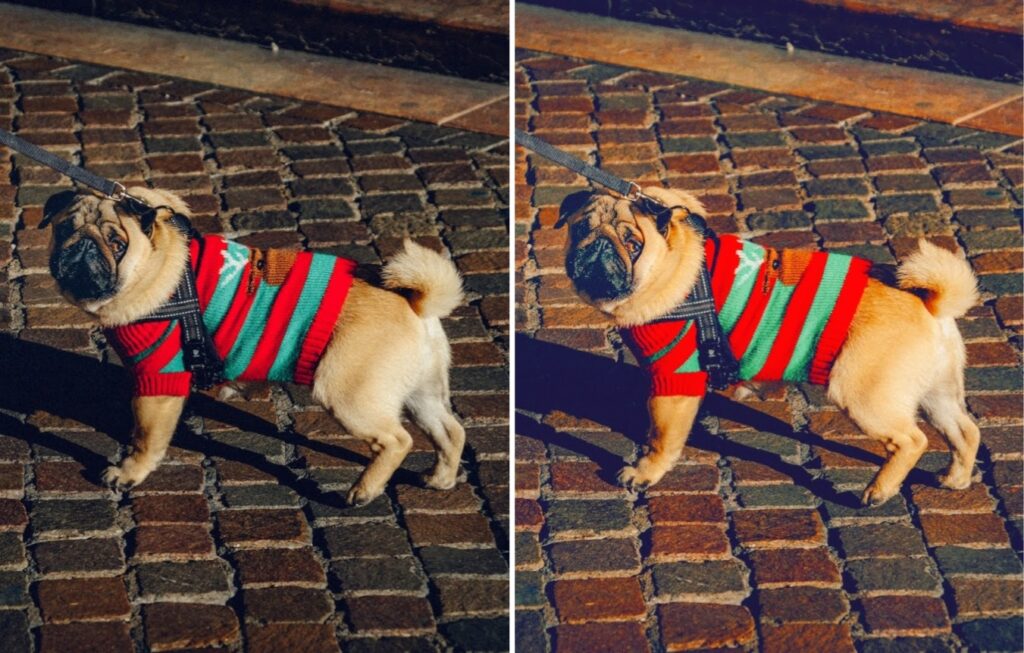 If you have a high-energy dog or a puppy, using a prop or dog toy can serve two roles. It can be something to hold their attention while being an extra element in your International Dog Day photos. You can shoot them chewing on their favorite ball or playing tug-of-war with a chew rope. Another option is to get a bright or blingy collar to catch the eye. Alternatively, if your dog has the hair for it, get creative with cute clips or ties. A color-enhancing Filter like Juicy is a good compliment to this photo style.
Action Shots

Not every dog is the sit-and-stay type or maybe you just prefer to capture your pet in their athletic element. In either case, an action shot is a viable option for International Dog Day. Ideally, your phone camera will allow you to shoot in action mode, allowing you to capture a clear shot of a moving animal. Engage your dog in a game fetch to get them running. If f they're trained for a course, you can snap them mid-in-and-outs or jumping. Emphasize the action with the Retro Filters. We've used just a touch of Rise here
Pet Parent Cameo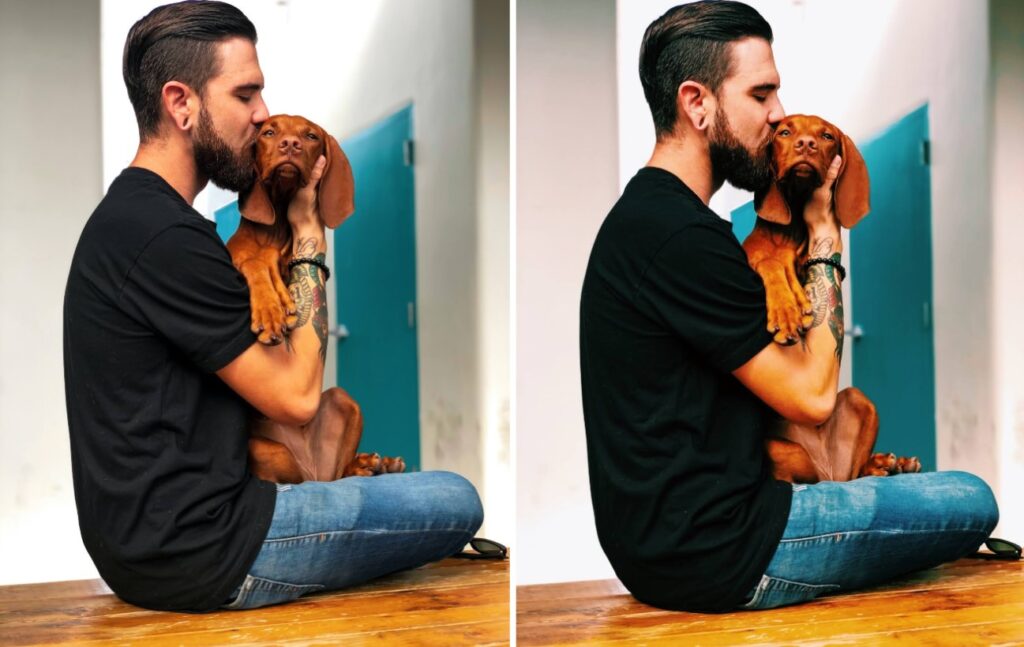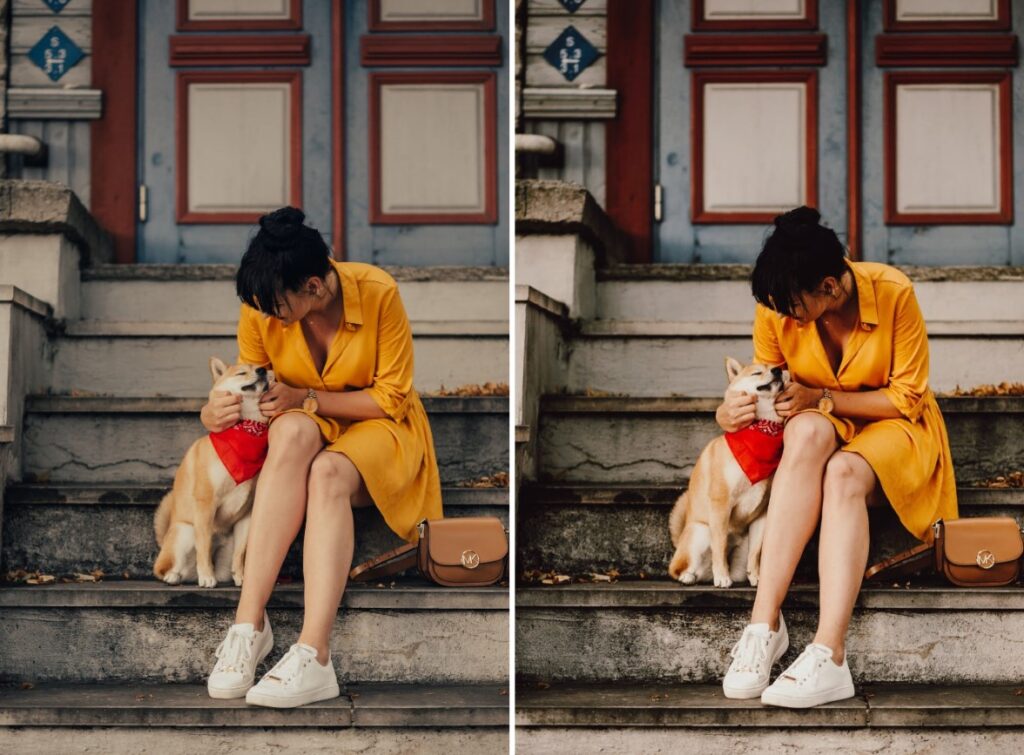 Of course you could capture your pet on their own but if you want to join them, don't be afraid to get in there for a cuddle! International Dog Day is about man's best friend for sure but let's celebrate the humans who love them too. For our tiny dogs, go for a lap pose or hold them in the crook of your arm. For heftier dogs, kneel beside them and throw one or both arms around them. If you can coax a few licks on cue you got a ready-made greeting card ready for the next holiday. The Afterglow and FUT-4 Filters add to the sweet touch of posing with your pet.

There's no way you can mess up a photo of your favorite furry but these tips are definitely going to elevate your International Dog Day photos. AirBrush, the easy photo editor has all Filters and editing tools you could possibly need for editing pics of your doggone. Show us your pics by using the hashtag #AirBrushApp and don't forget to follow us @AirBrushOfficial for our latest tips and hacks!